Alishan Competition 3rd Place Jin Xuan Oolong Tea - Spring 2015
Taiwan Sourcing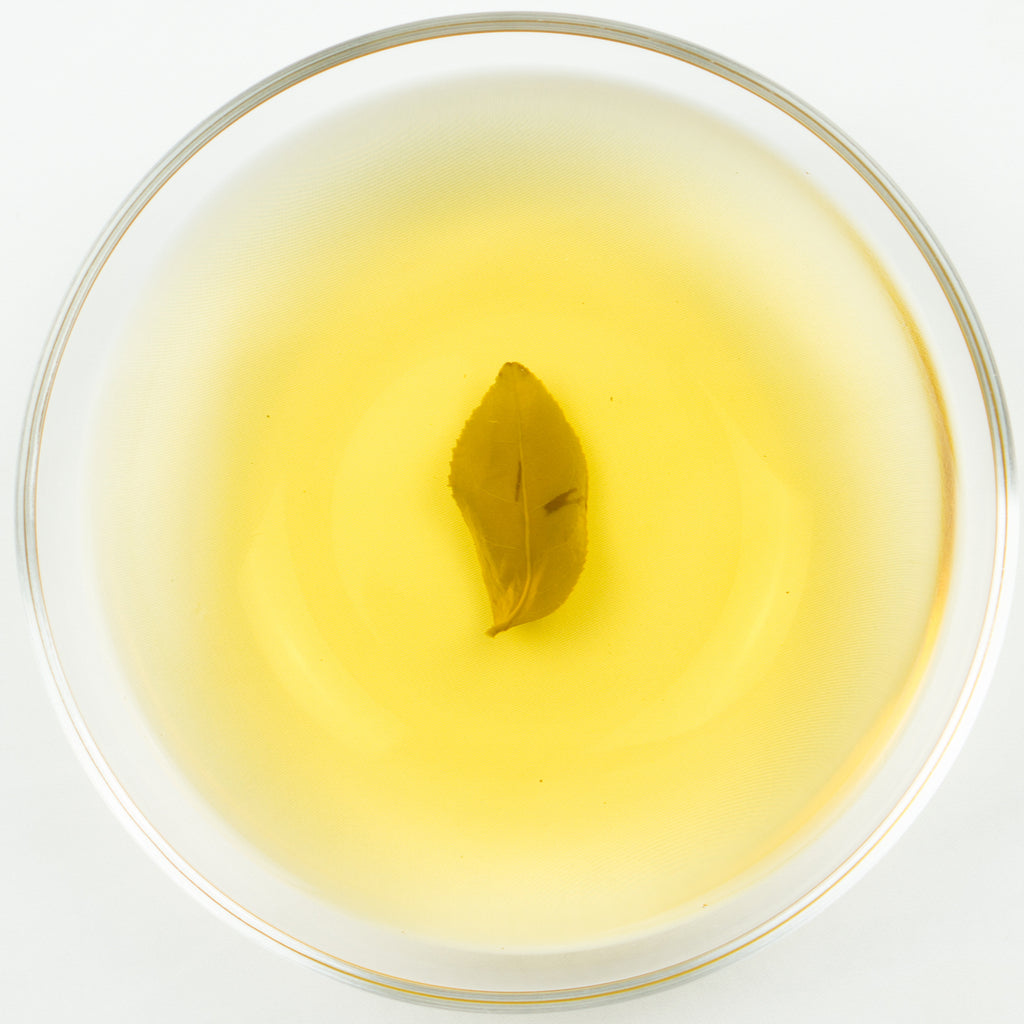 Like every tea growing region in Taiwan, Alishan has its own competition as well. Numerous competitions in Taiwan has make the so called "competition tea" a very common phenomenon, and they can worth from 80$ to 500$ or even more. But not every one of them will worth the price tag, some tea has the competition grading simply because it was sent to the competition no matter how local the competition can be.
This lovely roasted Jin Xuan has the name of "competition", but we decided to offer it not simply because it placed well in the competition.  We have it in our collection because of its rich flavour and the optimum roast which brings this Jin Xuan to its best state. The familiar milky note has been transformed into a interesting note of fruit and bamboo shoot with a mellow and thick body. T his is the tea for people who are looking for a high mountain Jin Xuan processing just perfectly!
Harvest:  Spring 2015 / 春 貳零壹伍
Varietal:  Jing Xuan /  金萱
Elevation:  1000 M / 壹仟 公尺
Region:  Alishan / 阿里山 
Oxidation Level:  30% / 分之 參拾
Roast Level:  2.5 / 貳伍 分
 Full of body... cream and fruit.  Sweet and thick taste and feel in the mouth.  Has that high mountain energy which gives a little buzz and goes many many infusions!
 This tea is overall satisfying.  I enjoyed it on a warm late summer afternoon and the aroma was quite lovely.  It is durable and lasting in flavor with a nice comfortable yet wakeful potency.
 As an old dog......to be honest, an old dog is not a big fan of Jin Xuan, like he already mentioned before, but this mild roasted Jin Xuan still has lots of "virtues" that should not be ignored. The scent is very thick that makes you thought it was something from a higher elevation, and the body is mellow with depth. It somehow have a sweet bamboo shoot aroma which made it more complex. Yes, Jin Xuan is not the king of high mountain oolong tea, but this tea has the potential to be the concubine in the world of kings.