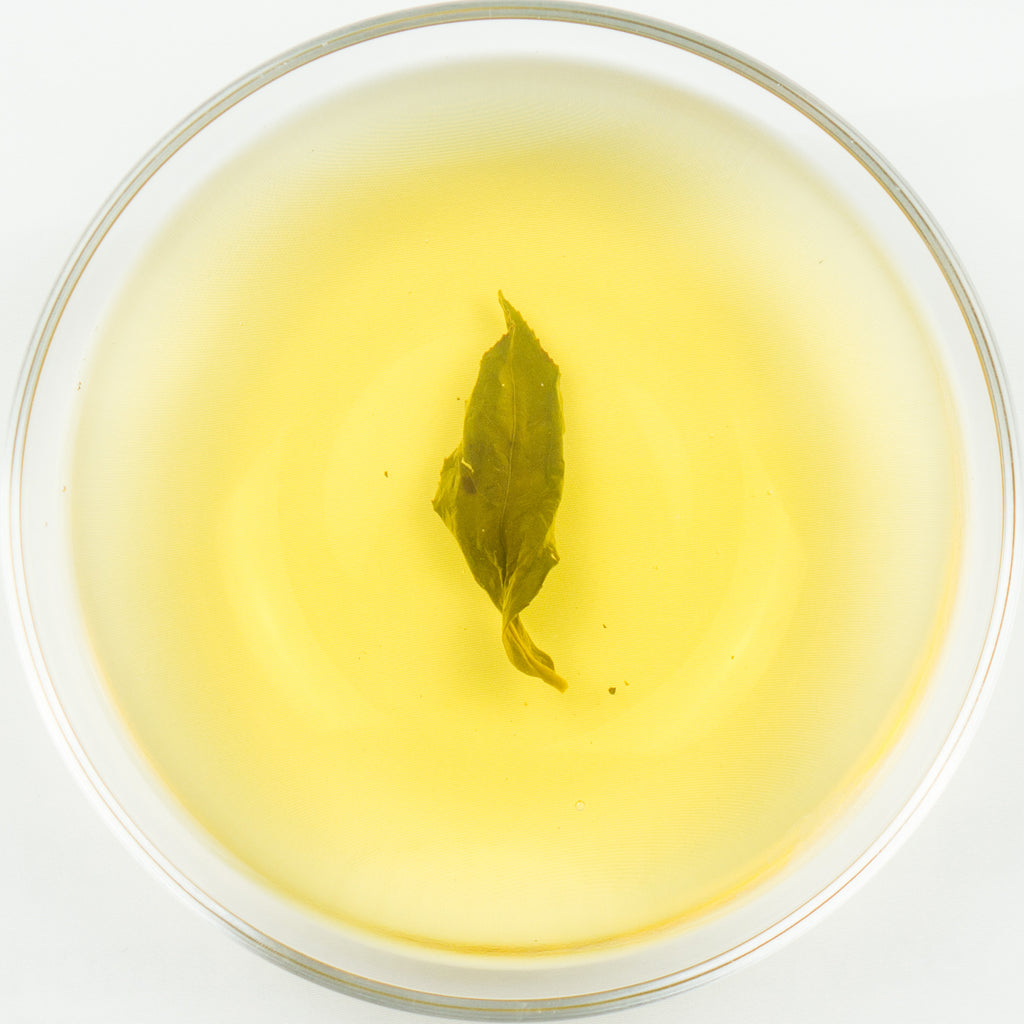 With Dayuling tea plantations being uprooted to allow for natural restoration, Fushoushan has become "the place" for high elevation Jade Oolong tea in Taiwan.  As the king of High Mountain Jade Oolong, Fushoushan not only has the highest elevation, but is also a very difficult tea to acquire because there are few plantations and the high elevation allows for a very low yield each season.  It's well-earned popularity, and the extremely high price makes it a "legendary" tea to every Jade Oolong lover.
This tea is the result of years of experience and careful cultivation on the part of the tea growers.  We were in the mountain for several days to find the very best batch of tea that will stand out from the crowd.  The waiting is a mix of excitement and exhaustion, but it is all worth it.  Once the water is being poured onto the leaves, the pungent aroma and strong after taste will satisfy anyone who is looking for the most authentic Fushoushan experience.  We invite anyone who loves high mountain Jade Oolong to enjoy this unique experience with us.
Harvest:  Winter 2015 / 冬 貳零壹伍
Varietal:  Qin Xing Oolong /  青心烏龍
Elevation:  2600 M / 貳仟陸佰 公尺
Region:  Fushoushan / 福壽山 
Oxidation Level:  20% / 分之 廿
Roast Level:  0 / 無
  This tea takes a few brews to really open up and display it's lovely intoxicating character.  Subtle fruit and cream taste builds on the palette.  The high mountain cha qi feels like I was invited to pluck the immortal peaches from the heavenly orchard!
  I think tea like this is why people get hooked on Taiwanese gaoshancha.  For me it is captivating.  In the sense that no matter what is going on it brings your attention back to it.  That is a powerful quality in a tea...I did many long steeps in a zhuni clay pot and savored the taste for a few hours.  
As an old dog who was in the mountain waiting for several days just for the perfect tea, this tea gives no disappointment at all. Unlike most of the high mountain Oolong that tend to have a "greener" character, this golden colour already convince an old dog of how it might perform. It carries an absolutely powerful aroma and an "caramel" like after taste to the tongue and mouth. Sipping this tea is like flying through mountains layer after layer. Drinking this tea is more than just drinking tea, but more like an enchanting experience. An old dog is certain that this powerful tea would satisfy the pickiest high mountain Oolong taste bud.