Imperial Grade Lalashan High Mountain Jade Oolong Tea - Winter 2015
Taiwan Sourcing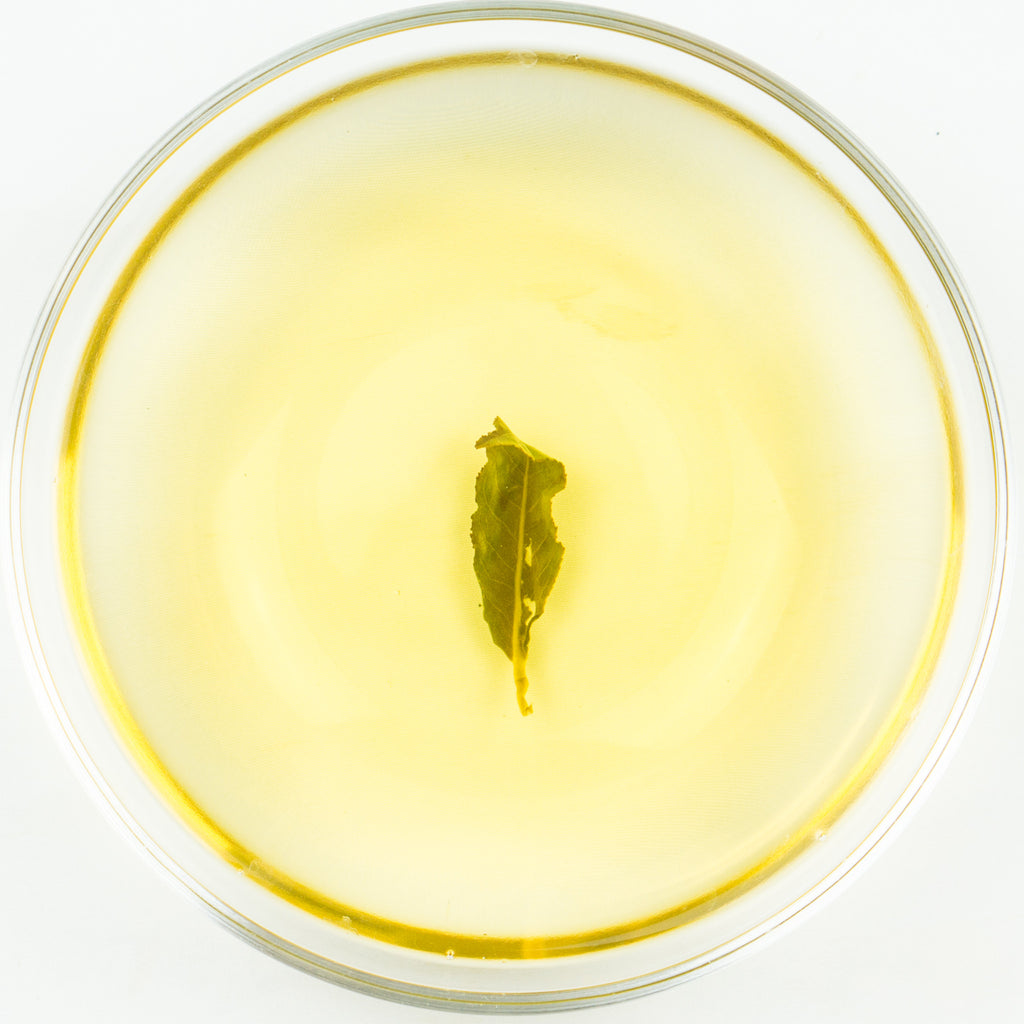 Since our Imperial Lalashan Jade Oolong was a great hit in spring of 2015, we felt obligated to offer the winter version as well.  The Lalashan tea region has a special character that is absolutely different from other high mountain tea regions. The same intangible feeling on the tongue and in the mouth is obvious present as in the Spring version, but this time with that special character of Winter.
This winter, we invite you to taste all of our Lalashan Jade Oolongs side by side and experience the difference between the two seasons. Not only do we think everyone will agree this tea is a worthy addition to our Lalashan teas collection, but we also think that Lalashan will soon become as well-known a region as Lishan, Dayutling and Fushoushan.   Why not also consider comparing our Lalashan to these famous teas as well?
Harvest:  Winter 2015 / 冬 貳零壹伍
Varietal: Qing Xin Oolong / 青心烏龍
Elevation:  1450 M  / 壹仟肆佰伍拾 公尺
Region:  Lalashan / 拉拉山 
Oxidation Level:  20% / 分之 廿
Roast Level:  0 / 無
 Still Savoring.......
 I am definitely a fan of Lala teas smile. The initial wet leaf aroma is incredibly rich and fruity. I wanted to leave my face buried in the gaiwan. I did brief steeps with boiling water. Light nectar-like flavors emerged alongside subtle fruitiness. As I steeped the tea more and more the fruity and floral qualities developed fully and very satisfyingly. I enjoyed this tea from start to finish and thought the leaf material was also very beautiful.
 Lalashan jade oolong has been an old dog's favourite region for high mountain oolong. It has that distinctive character that is very unique compared to its predecessor like Great Lishan Area or Shan;inxi. It might because of its fairly new environment which still contains loads of nutritious energy which could be very beneficial to the tea trees. This winter's Lalashan still maintain that high quality, but this time with a "winter" character in it. What is this winter character? Drink it and you will know!