Jiayang Classical High Mountain Jade Oolong Tea - Winter 2015
Taiwan Sourcing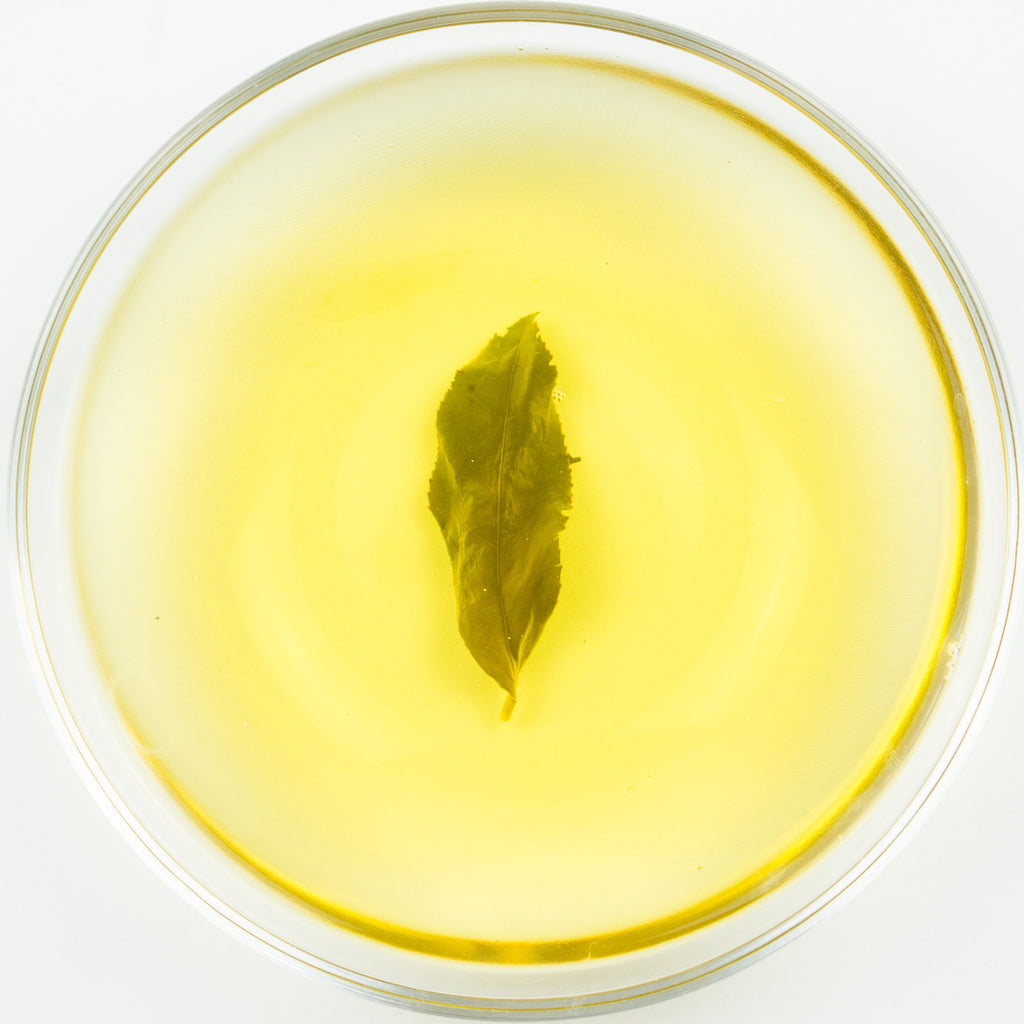 If you take a visit to Lishan area, you will realize it is quite a big place, and there are lots of different tea gardens within.  This Jiayang Jade Oolong is one of the teas that firmly belongs to the Lishan family.  On the lower end of the Lishan elevation (only 2150 meters), but with an affordable price and not lacking in quality or presence (even a little bit)!
This tea is a benchmark Lishan Winter tea taste.  It is very "tender", yet contains a very obvious "after sweetness" that begins to present itself after just a couple of infusions.  The character is not as strong as some of the other teas we carry, but the tenderness of it will remind you of the forest that has a little bit of fog and dew.  A delicate and sublime Li Shan that perfectly reflects it's high altitude winter origins!
Harvest:  Winter 2015 / 冬 貳零壹伍
Varietal:  Qing Xin Oolong /  青心烏龍
Elevation:  2150 M / 壹仟玖佰 公尺
Region:  Jiayang / 佳陽
Oxidation Level:  20% / 分之 廿
Roast Level:  0 / 無
 This is like a delicate nectar... that only can be found in a flower one or two days a year.  There is something ineffable and unique about it, but always subtle.  Find a quiet warm place and brew this in a good clay pot.  Don't be afraid to push it a little, it's both subtle and immovable at the same time.
 This tea is a sweet soft nectar of winter.  I steeped 8 grams gongfu style and enjoyed a lovely bouquet of soft floral aromas and sweet rich taste.  Winter high mountain oolong is worth sitting down and delving into.  You can taste the  craftsmanship.  
 As an old dog that has been drinking tea for a while, this tea reminds an old dog of the very first time being enchanted by Lishan Oolong. its light body but soft feeling is  what makes an Lishan Jade Oolong as Lishan Jade Oolong. Sipping this tea is like walking in the forest that has a creek near by. Very calm yet beautiful.