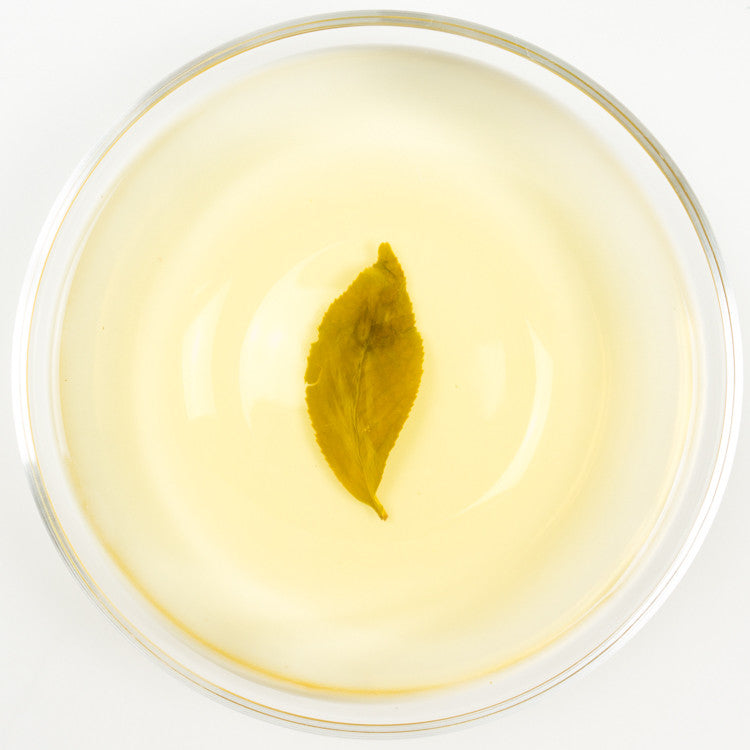 To have such a robust body and mesmerizing aroma is an uncommon pleasure from the Four Seasons Spring tea plant.  This year's blessing of proper weather, and the effort of a good tea master, alongside some degree of finder's fortune was absolutely indispensable in acquiring this tea.
Although it does not have the elevation which most of the great teas require and the proper specimen most tea connoisseurs seek out, this tea's charming character will be surprising for tea lovers new and seasoned alike. 
Harvest:  Spring 2015 / 春 貳零壹伍
Varietal:  Four Seasons Spring / 四季春 
Elevation:  450 M / 肆佰伍拾 公尺
Region:  Mingjian / 名間
Oxidation Level:  15 % / 分之 拾伍
Roast Level:  0 / 無
 From the first steeping this tea just pops with buttery, floral and vegetal vibrance.  It says "spring is here", crank up the tunes and dance!  Has an almost Tie Guan Yin like "yun wei".  Far beyond it's price in quality!
 The dry leaf has such a bright aroma in my prepped yixing pot.  Long steeps bring out a beautiful nectar quality and even some spiciness.  A joy to brew up.
 As an old dog who used to despise Four Season Spring because of ignorance, this is the kind of Four Season Spring that changed my idea thoroughly. It has an robust floral aroma that is hard to neglect. What's even more surprising is the body of it creates an delightful after taste that is rare from Four Season Spring. Drinking it really makes every season of the year a fresh spring!