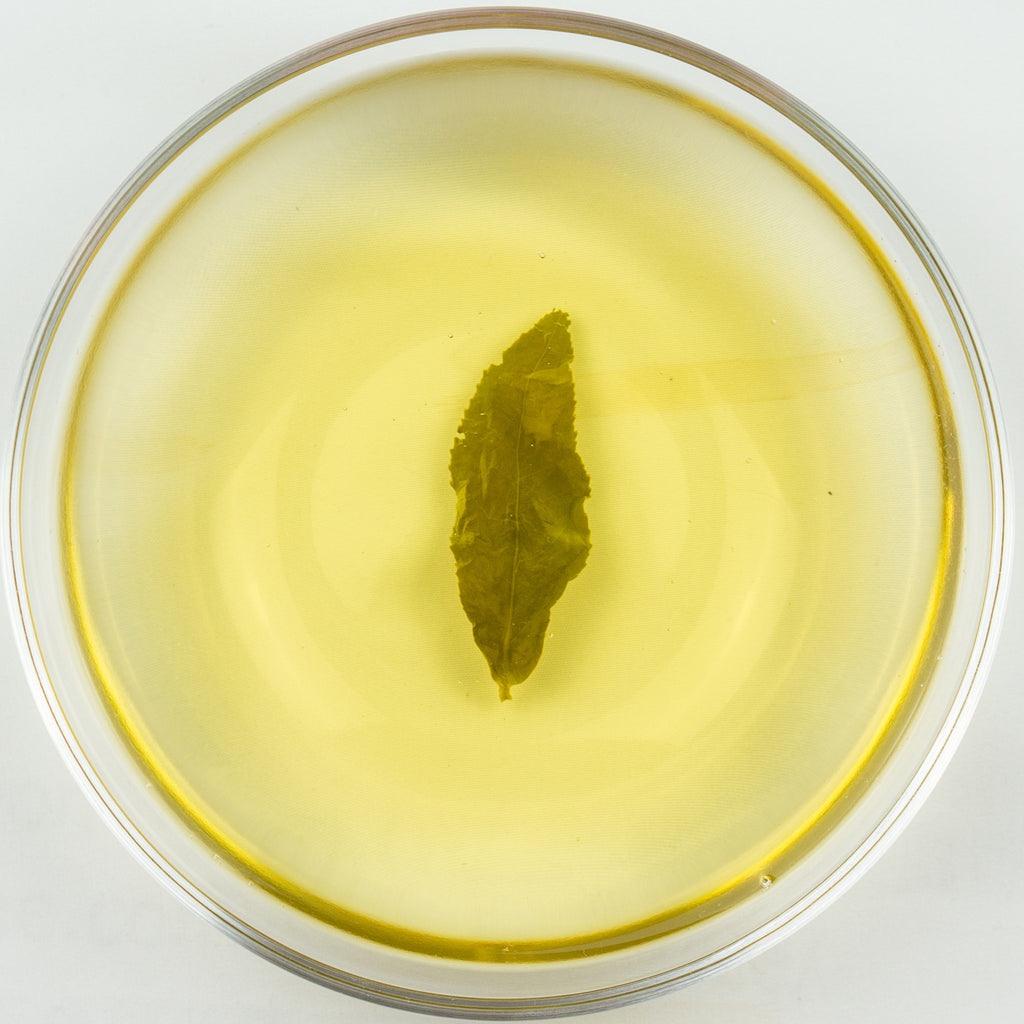 It is very difficult to find tea that will be both affordable and of exceptional quality.  With the mass quantity of jade oolong in the market (many of which aren't even grown in Taiwan), the task has became even harder.  Taiwan Sourcing has been working tirelessly to locate tea that is affordable but also appeals to the the sophisticated palate of jade oolong lovers worldwide.  Luckily, we finally found a "True Gem" in this Shanlinxi winter harvested tea. 
Shanlinxi has always been a source for exceptional high mountain tea, such as our Longfengxia Jade Oolong from 2014 Winter.  With its deep mountain environment and misty weather, the tea trees produce leaves that contain a thick fragrant aroma when processed by a true master.  Our "True Gem" Shanlinxi has a very strong but natural aroma when hot water was poured into the teapot, while having a tender full-bodied taste and mouth-feel.
We truly believe this tea will be a pleasant surprise to everyone who loves high mountain oolong!  Happy drinking! 
Harvest:  Winter 2015 / 冬 貳零壹伍
Varietal:  Qing Xin Oolong / 青心烏龍
Elevation:  1500 M / 仟伍 公尺
Region: Shanlinxi / 杉林溪
Oxidation Level:  20% / 分之 廿
Roast Level:  0 / 無
 Thick, buttery and floral!  Very nice feeling in the mouth and vibrant cha qi!  Drank this blind with some much more expensive Jade Oolongs and it still came out on top!
 The wet leaf aroma doesn't particularly grab my attention...yet maybe a true gem isn't flashy. I allowed the vapors to slowly circulate through my head. I set this tea aside to enjoy after my morning Tai Chi practice. By the second round I experienced a profound relaxation. Like every day is just right...without contention. Without waxing poetic any further I must say it was great timing to imbibe after Tai Chi practice. The tea stood out as being rich yet subtle. The flavors floating on the palate needing some attention to bring down. Maybe true gems are appreciated in time as they reveal their beauty in layers. The buttery nectar did flow forth over many brews and glittered many hues of gold. I left my tea table enlivened and content.
 As an old dog is very super happy to find this tea. Not just the quality of it, but also the price! It reminds an old dog how he was hooked up by jade oolong the first place. The aroma is a mixed of flower at the beginning, then soon turned into the familiar high mountain flavor. There is nothing to be complained with this enjoyable tea, so let's drink!