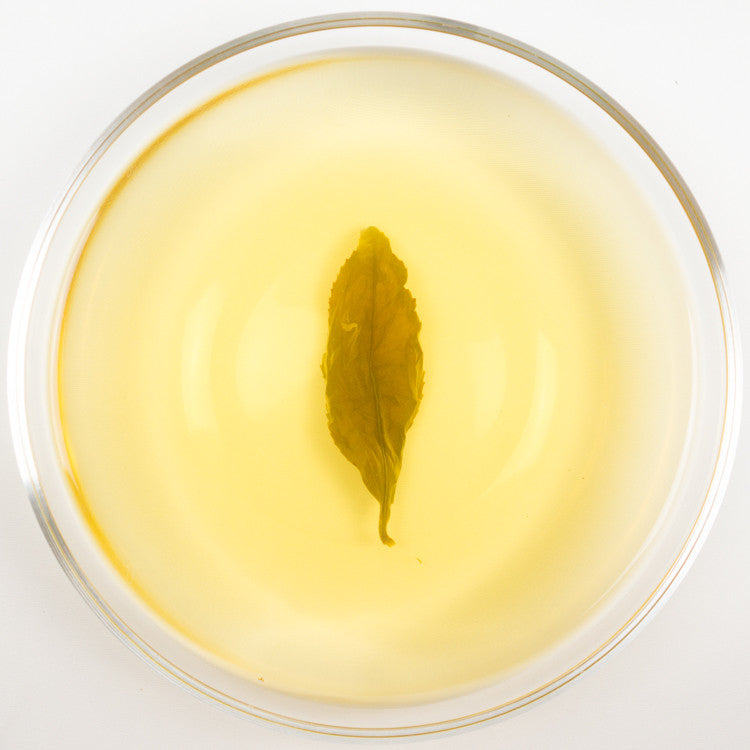 There is an old saying that goes for Taiwanese Oolong ─ "North Baozhong, South Dong Ding," which indicates the representation of Taiwanese Oolong teas from different regions. For classical southern Oolong, it is Dong Ding; but for classical northern Oolong, it will be Baozhong. That is the prominence Baozhong has in the world of oolong.
With very low oxidation and light rolling, Baozhong can be likened to green tea yet isn't. With a bit of oxidation Baozhong is able to create a floral aroma that isn't found in green tea.
Harvest:  Spring 2015 / 春 貳零壹伍
Varietal:  Qing Shin Oolong / 青心烏龍
Elevation:  500 M / 伍佰 公尺
Region:  Wenshan / 文山
Oxidation Level:  8% / 分之 捌
Roast Level:  0 / 無
 Thick and sweet from the get go... use 90c water and push it a little and it will deliver honey and sweet jade goodness.  Really fresh and good Baozhong.
 I brewed at around 180f-190f.  The body was surprising to me.  Definitely fresh and feels subtly invigorating.  About 4 rounds in I noticed the green tea similarities.    
 As an old dog who loves green bean cake for desert, this Baozhong will be a delightful experience. It not only contains that taste of green bean cake, but also the touch of Ginger Lily. The slight bitterness will instantly complete the body of the tea with its mellowness at the end. At the very end everything will turned into a cool feeling that feels quite apple-ish.