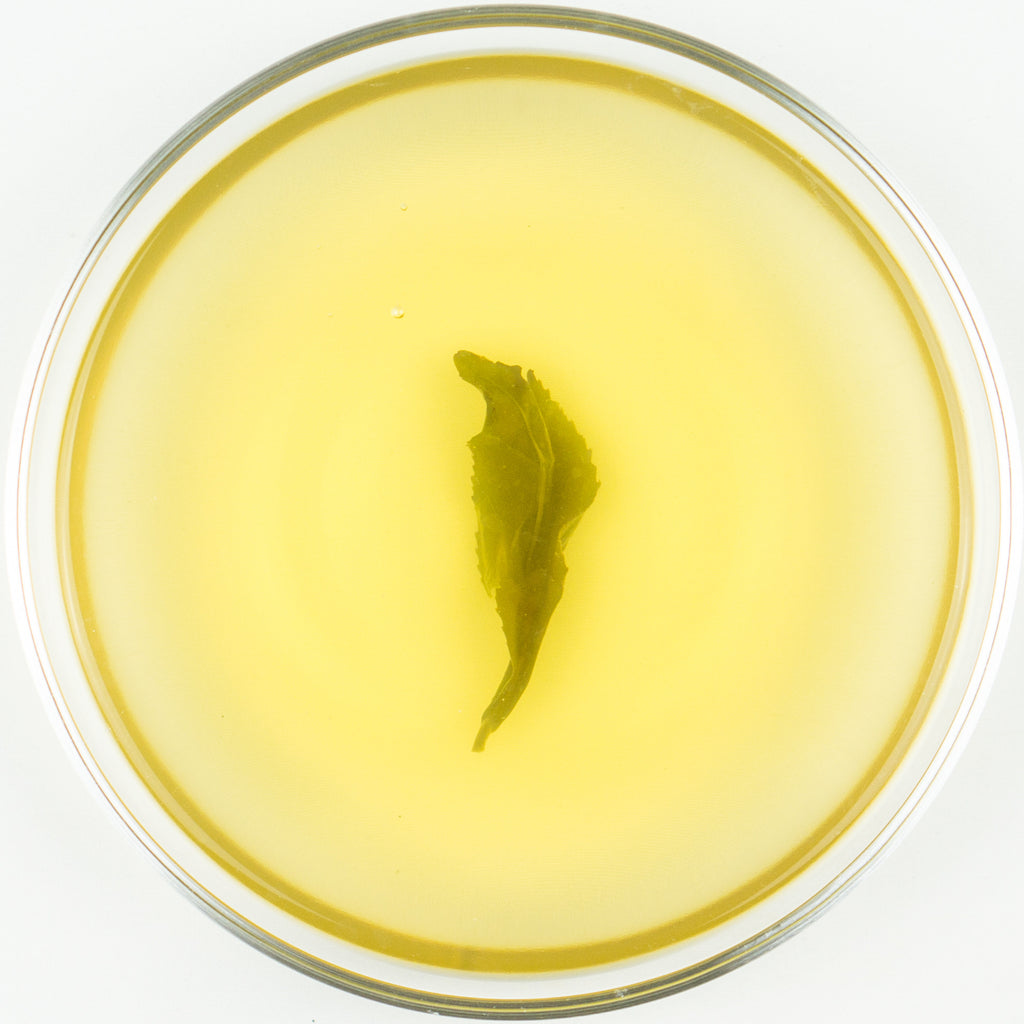 There is an old saying that goes for Taiwanese Oolong ─ "North Baozhong, South Dong Ding," which indicates the representation of Taiwanese Oolong teas from different regions. For classical southern Oolong, it is Dong Ding; but for classical northern Oolong, it will be Baozhong. That is the prominence Baozhong has in the world of oolong. With relatively low oxidation and light rolling, Baozhong can be likened to green tea yet isn't. With a bit of oxidation Baozhong is able to create a floral aroma that isn't found in green tea.
It has been two years since we began offering our Baozhong Oolong, and this tea is finally back after a year of absence. Thanks to the warm weather of this spring, most of the low elevation tea performed relatively well compared to the higher elevation teas. This Baozhong Oolong carries a distinctive "almond" aroma with a hint of flower just like how a classical Baozhong should have. It also has a robust but not overpowering body that will soothe anyone's palate. If you are looking for a Baozhong Oolong to begin your Taiwanese tea treat, this should be the one!
Harvest:  Spring 2017 / 春 貳零壹柒
Varietal:  Qing Shin Oolong / 青心烏龍
Elevation:  500 M / 伍佰 公尺
Region:  Wenshan / 文山
Oxidation Level:  10% / 分之 拾
Roast Level:  0 / 無
 This is the best season for Baozhong.  Incredibly creamy... creamier than a creamy milky Jin Xuan.  There is some hints of fruit and something almost Tie Guan Yin-like happening with this tea.  It's a delight and something totally unique.  
Grassy and creamy aroma...Reminds me of a high quality shot of wheatgrass. Surprisingly, it tasted a bit like a creamier and lighter version of wheatgrass. The thick creamy body holds up quite well and then shifts on the palate to a light floral and vegetal quality. Three rounds in and I really feel the fresh potency of the tea. Its invigorating and vibrant. Kind of perfect for this summer morning...
 As an old dog that used to walk around at the old part of Taipei to visit the tea house there, this Baozhong reminds an old dog of that wonderful time. This Baozhong taste like the very first Baozhong an old dog had before. The almost almond like aroma and a light body is what impressed an old dog at the time of Taipei wandering. This tea is like what made the old part of Taipei so charming - its connection of history and memory, and of course the heart-warming tastiness. An old dog is not an sentimental breed, but this tea ...... this tea is just something.