Deep Forest "Secret Woods" Wild Oriental Beauty Oolong Tea - Winter 2017
Taiwan Sourcing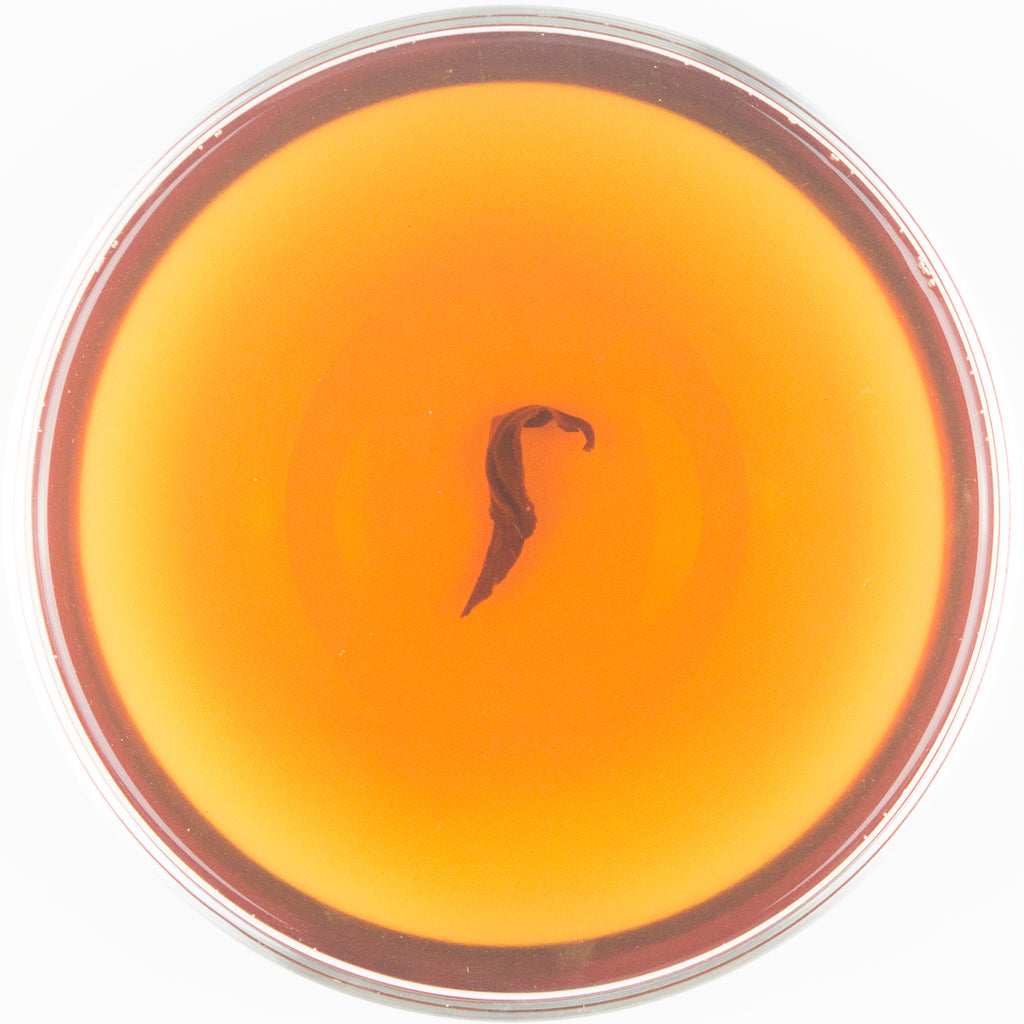 This tea should have been classified into our rare & vintage tea collection, but we encountered it too early. So early that we have to classified it into a regular vintage category for now, because it is a winter tea from 2017, which has a taste and effect that no other teas could achieve so far. This, is "Secret Woods," a tea that will be forever remembered by the people who drank it.
This is of course not the first "Secret Woods" we have tried, there were multiple version of it, and the harvest season is very random. Sometimes they harvested this tea in the beginning of the year, sometimes they harvested in the very end of the year. In short, there isn't any the common known "harvested season" for this tea, because this is a genuine Taiwanese wild tea that locates in the very deep mountain of the middle of Taiwan. We have no clue where it is from, nor can we be very specific about its elevation, because the maker would not reveal any of that information. All we know is that, the tea material has to be harvested by the indigenous residents in that area since the tea trees are quite tall, tall enough that one must climb the tree to pluck the leaf. 
As mentioned, there were multiple version of this tea, and after trying lots of them, which includes some vintage one, this became the only one we decided to carry because of the correct processing, making this tea carries a powerfully "mesmerizing" effect to the drinker. We wish we can know more about the origin of this tea rather than being hidden in the dark, but for now the only way to understand it is to drink some of it, and try very hard to unveil its secret.
This is "Secret Woods," a tea no foreigner had ever tried before, now is the time to discover with us. 
Current Status: Price raised due to low quantity and discontinued for future version. 
Harvest:  Winter 2017 / 冬 貳零壹柒
Varietal: Wild Arbor / 野生喬木
Elevation:  Approximate 1700 M / 約莫 壹仟柒佰 公尺
Region: Liugui Area  / 六龜區
Fermentation Level:  75% / 分之 柒拾伍
Roast Level:  0 / 走乾
  From the moment the water hits the leaves this tea is a magical delight.  Oriental Beauty normally a medium elevation tea has been transformed (in this high altitude wild version ) into something incredibly unique, full-bodied, and just plain wonderful!
  The initial aroma from the wet leaf was incredibly rich...It danced in my experience. At one time it was floral like a fresh jade oolong, but...and you might laugh, as I thought I was sniffing a liquor I realized it was maraschino cherry (Shirley temple cherry)! The first few rounds are very fruity yet also have a lightness of flavor that is refreshing. The sweetness is cherry-like and satisfyingly good. It fills the senses wholly - with a unique version of high mountain qi... I can say it totally took me to a place that is hard to find. I brewed it around 7 times and then did an hour long candle steep that proved wonderful. You simply have to try it.
 "Secret Woods" is probably one of the rarest oolongs you can find so far, and by rare an old dog means not just where it came from. but especially for how it tastes and feels like. If you are not familiar with the concept of "organic tea" or "wild tea" and is really eager to experience why people are so fascinated by it, this "Secret Woods" is a shortcut to learn it. An old dog thinks it will be a waste of time to describe how tasty and magical this tea is, because by doing so will miss the point of this tea completely. Drinking this tea is in some sense like drinking alcohol - it elevates you softly and lay you down with care. An old dog will cherish this tea forever.