Huagang "Emerald Meadow" High Mountain Jade Oolong Tea - Spring 2017
Taiwan Sourcing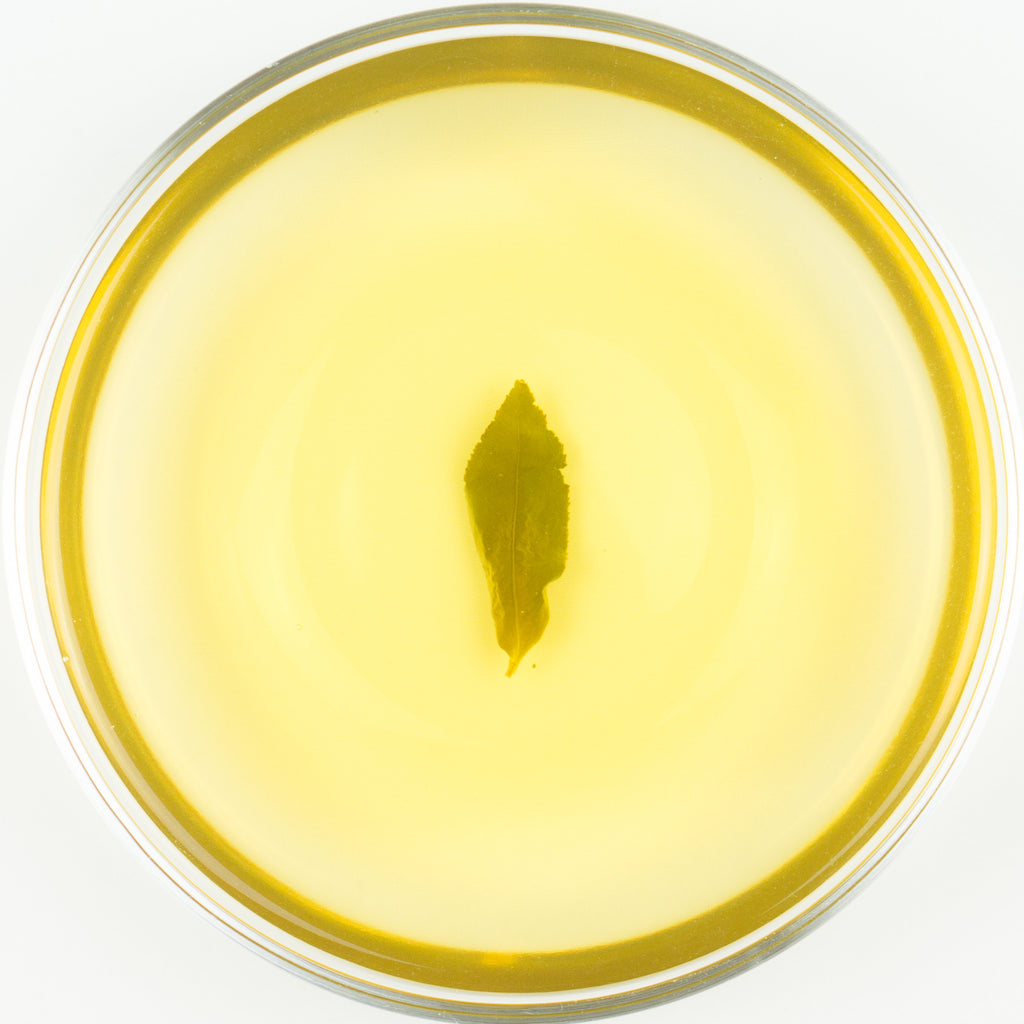 From the "rear" part of Lishan area, Huagang is considered as one of the "higher" elevation areas of Lishan. The area is cold most of the time so planting tea here became an obvious agricultural activity. "Huagang" is also a name for a very famous tea factory in Taiwan which sold their tea at a very high price mostly to the PROC market. 
The weather of this spring has made it extremely difficult to select teas we would love to present, especially those from high mountain gardens. As a result, every single jade oolong we selected from this spring is precious to us. This Huagang inherits the strong body from last year, but this spring it delivers a different notion to the taste. It is not a typical "spring rhythm" character you would expect, but a light "green" notion that is unexpected (and no, it's not because that it was not properly withered), and that is why we decided to call it "Emerald Meadow" for its resemblance to a deep high mountain meadow full of sunshine and a cool breeze. 
Harvest:  Spring 2017 / 春 貳零壹柒
Varietal:  Qing Xing Oolong /  青心烏龍
Elevation:  2300 M / 貳仟參佰 公尺
Region:  Huagang / 華崗 
Oxidation Level:  20% / 分之 廿
Roast Level:  0 / 無
 Very green and fresh just like an "Emerald Meadow".  Has a strong expansive mouth-feel.  Nice creamy/fatty pungency.  Fruit, umami, grass and orchid flower taste!  Exceptional high mountain oolong!
The aroma in my heated gaiwan is elevating with soft floral bouquets. The wet leaf has kind of a medium floral and juicy fruit vapor. Sweet and light grassy fresh flavor in early rounds. Medium body with lingering sweetness. The middle rounds gave me some beautiful sweet refreshing tea soup with lasting flavor. Tangy and zesty yet relaxing. Maybe I was thinking about what an "emerald meadow" is...Seems fitting for this tea.
 An old dog has to say this is the most difficulty tea for us to choose this season. It is unconventional for us to select a jade oolong that is this "fresh." We normally will pick something more fruity when we are deciding teas that goes into our oolong category, but this "Emerald Meadow," despite its greener quality, still has something special enough for us to make it into our collection. This tea is still properly processed despite the terrible weather condition in this spring, and you can tell that from a unique "almond" aroma in this tea. This tea has what a good tea should have - the "water" and "aroma," it was just oxidated a bit lighter, and should not be missed if you are a fan of jade oolong!