Pinglin Natural Farming "Emperor Jade" Baozhong Oolong Tea - Winter 2017
Taiwan Sourcing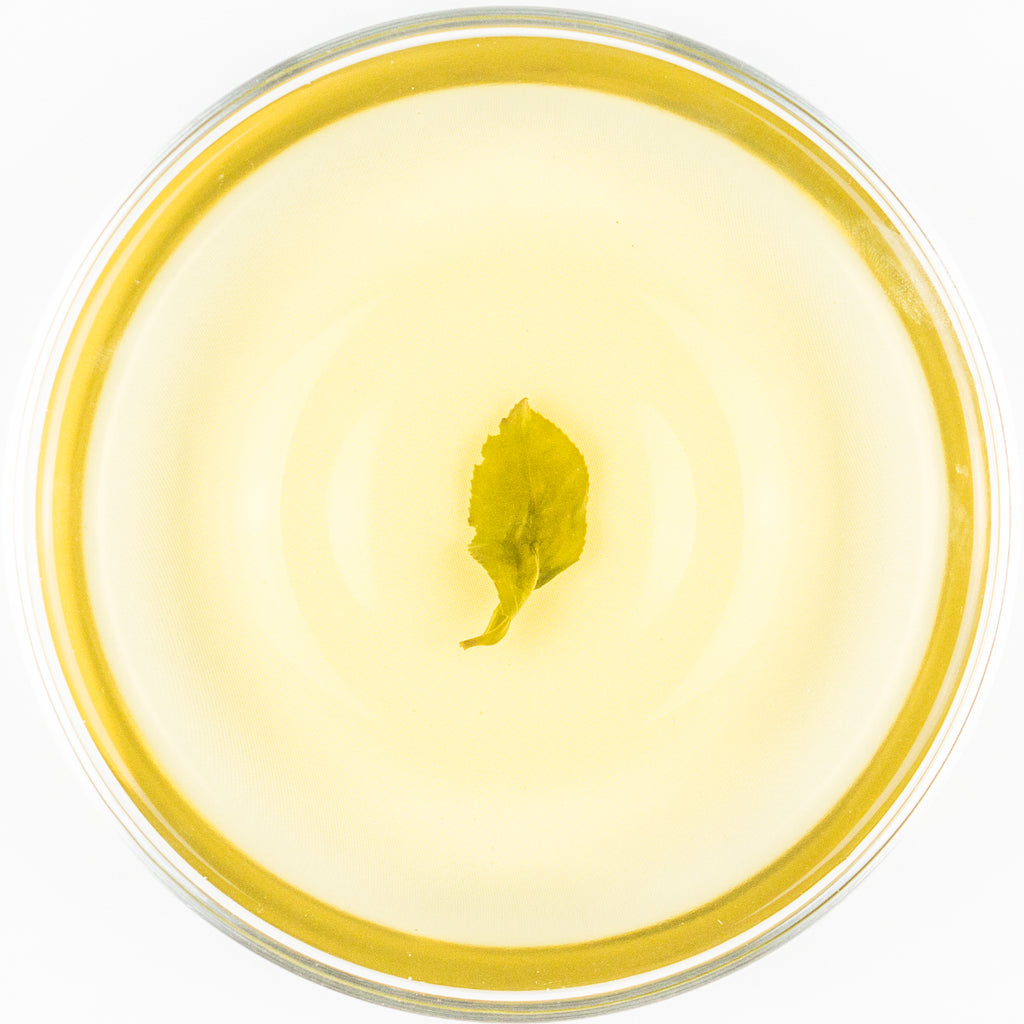 Baozhong is one of the oldest tea types in Taiwan, and the reason for it being named "Baozhong" (包種) is interesting. Some say it is called "Baozhong" (包種) because of a typo from "Se Zhong" (色種), which means a special varietal that is different from the traditional varietal from Wu Yi (武夷), and people miswrote the two words.


Another more convincing, and well known Japanese document, recorded that the name Baozhong was derived from the way in which tea merchants at that time packed their tea products with folding paper, because "Baozhong" in Han characters literally means "the type of tea that was packed." Furthermore, this is again, one of the most crucial points for Baozhong being classified as "Baozhong" in 19th century, is that it was a scented oolong tea with flowers such as osmanthus. Eventually, the old Baozhong evolved into the modern Baozhong we are more familiar with today after the innovative process invented by tea masters in the 1910s. This new process which gave birth to the new type of Baozhong no longer required it to be scented with flower to carry a floral aroma, relying instead on processing to bring out its natural essence.


Despite some similarities, the 21st century Baozhong and 20th century Baozhong, are two totally different tea types nowadays, which is is due in part to the rising popularity of high mountain oolong, which influenced Baozhong processing to favor a more green tea-like aroma and flavor in the finished tea.  This new Baozhong we are offering from 2017 winter, is the Baozhong that follows the tradition of proper processing by using a new but rare varietal "Cui Yu" under the supervision of Taiwan Sourcing. As a result, this Baozhong will likely be the best Baozhong Oolong you have ever tried before, and will age very well under the right condition. This is a top notch Baozhong and as such we are calling it "Emperor Jade", a name that could both show its varietal and unique character.
Harvest Season: Winter 2017 / 冬 貳零壹柒
Varietal: Cui Yu / 翠玉
Elevation: 400 M / 肆佰 公尺
Region: Pinglin / 坪林
Fermentation Level: 10% / 分之 拾
Roast Level: 0 / 無
 Smooth, creamy and bright.  Full mouth-feel and very lubricating.  Nice green vegetal character, but somehow not astringent at all.  This is the best Bao Zhong so far.  I liked the spring 2017, but this one is even better! See my video review here!
  Intensely vital. Fiercely fresh tropical fruit and grass aromas coming from both the dry and wet leaf. I used 8 grams in my 100ml gaiwan. I made the first few brews light with quicker steeps around 195. They were sweet and had lovely lingering floral aftertastes. These initial steeps really brought me into my senses as well. I steeped the third around a minute with great results. It was incredibly rich and has potent floral bouquets of flavor. After a few more longer steeps this proved to be a luscious baozhong. Really refreshing and satisfying. So fun to drink.
 So this was our first attempt to create a whole new Baozhong from the current market, and an old dog was very satisfied with the result. There is of course a video about this tea already, but an old dog still would like to write something about it. This is again a Cui Yu varietal, but an old dog never realized how "powerful" Cui Yu could be until we made this tea. Despite having a "light" appearance in dry tea and tea liquor, this "Emperor Jade" delivered a pungent character to the whole drinking experience which is very shocking from current market's "grass" like style. We created this Baozhong to testify whether our tea processing theory would work or not on this normally considered "light" oolong tea, and the theory proved to be correct as long as the fermentation was activated successfully during the process, and thus the powerful yet light looking Baozhong was created. Tasty is a light word for such tea, and this tea will be our pioneer tea for the next chapter of Baozhong like "Frost Emerald."