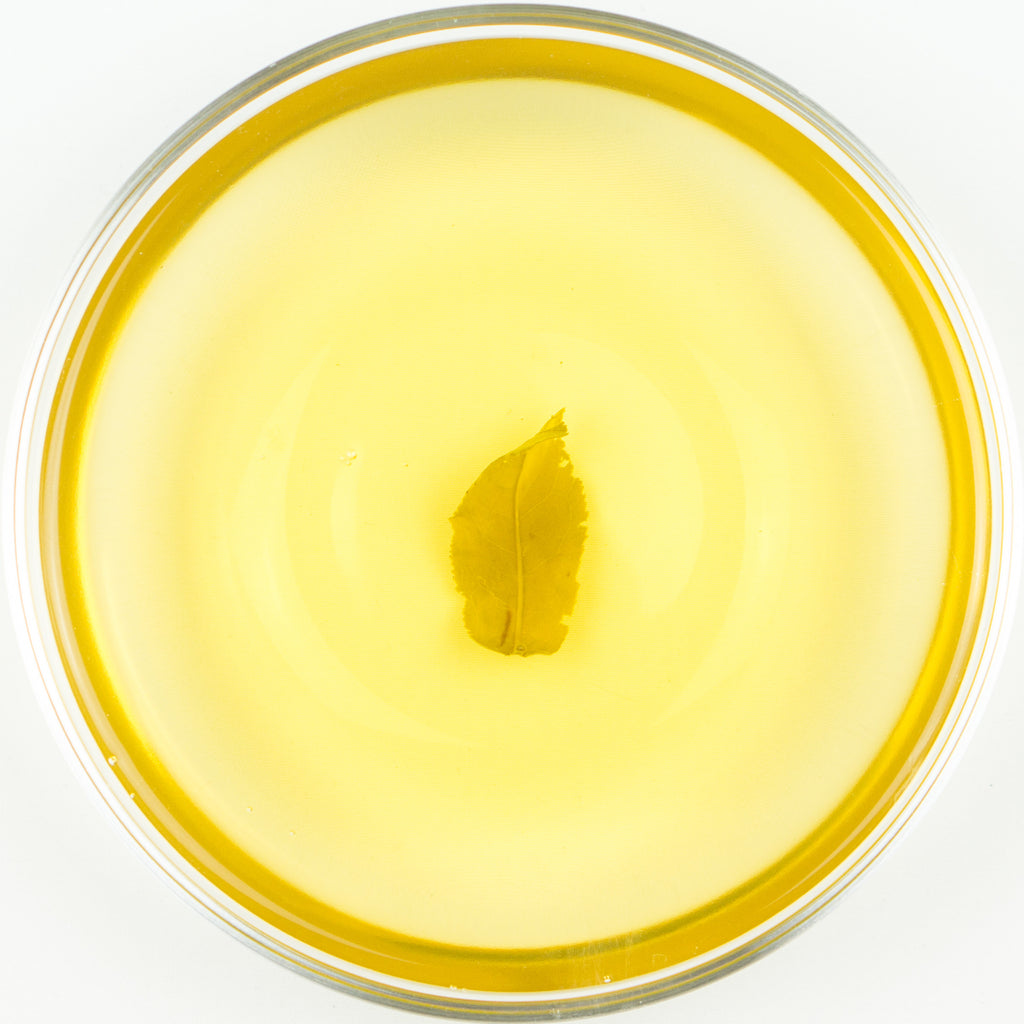 This high mountain jade oolong is from the highest part of Wushe area which is located at 1700 meters above sea level called Gaofeng. The plantation was planted at a relatively rocky soil compared to other tea plantation, which makes this a interesting and solid representation for high mountain oolong teas This season does not have a great weather condition to process great teas, but the location of Gaofeng, even from a lower elevation, proved its value by its quality and price.
The Gaofeng from this spring is quite special. Under the pressure and insistence of the supervisor, the raw material of this tea was forced to be picked from 10:00 AM to 15:00 PM to ensure it will have the least amount of moist in the tea leaves. This type of material is called "Wu Shi Cai" (午時菜), and is rare to have in today's high mountain tea. We are proud to have such a great quality Gaofeng tea again this year, especially when most of the high mountain tea did not perform as well as those from last spring.
Harvest:  Spring 2017 / 春 貳零壹柒
Varietal:  Qin Xin Oolong  /  青心烏龍
Elevation:  1700 M / 仟柒佰 公尺
Region:  Wushe Gaofeng / 霧社 高峰
Oxidation Level:  25% / 分之 廿伍
Roast Level:  0 / 無
 Thick and soupy, strong aroma.  Strong taste of fruit and green vegetables but with no real astringency and a long lasting sweet aftertaste.  There is alot of complexity in the taste, aroma and mouth-feel that was lacking in many other teas this season.  Processing and micro-climes obviously play a huge role in the outcome of a particular tea.  This one in particular feels like a real blessing! 
 Sweet and clear fresh scent in the heated gaiwan. Not a scent to miss while brewing.

Vibrant and light vegetal grassiness in the initial steeps with some lovely fruit notes.

The richness and fullness of the tea comes out evenly after a few brews. It really dances on the palate with its vibrancy. This tea has such a delightful taste and feel that makes me simply joyful and motivated. I doubt it is merely the caffeine haha.
 An old dog must say this is one of the biggest surprises from this spring. Because an old dog, to be honest, was quite disappointed by the high mountain tea from this spring, but this tea immediately caught an old dog's dog noise once the water was poured - the aroma is powerful enough that it felt so not like the high mountain tea from this spring! And the body of this tea is thick enough to fulfill an old dog's palate like sugar. This tea also carries that unique Gao Feng "rockiness" character which you would not find (or very hard to find) on any other jade oolong. This is one amazing tea for this spring!