Competition Grade Dah Pan Bug Bitten Black Tea - Summer 2017
Taiwan Sourcing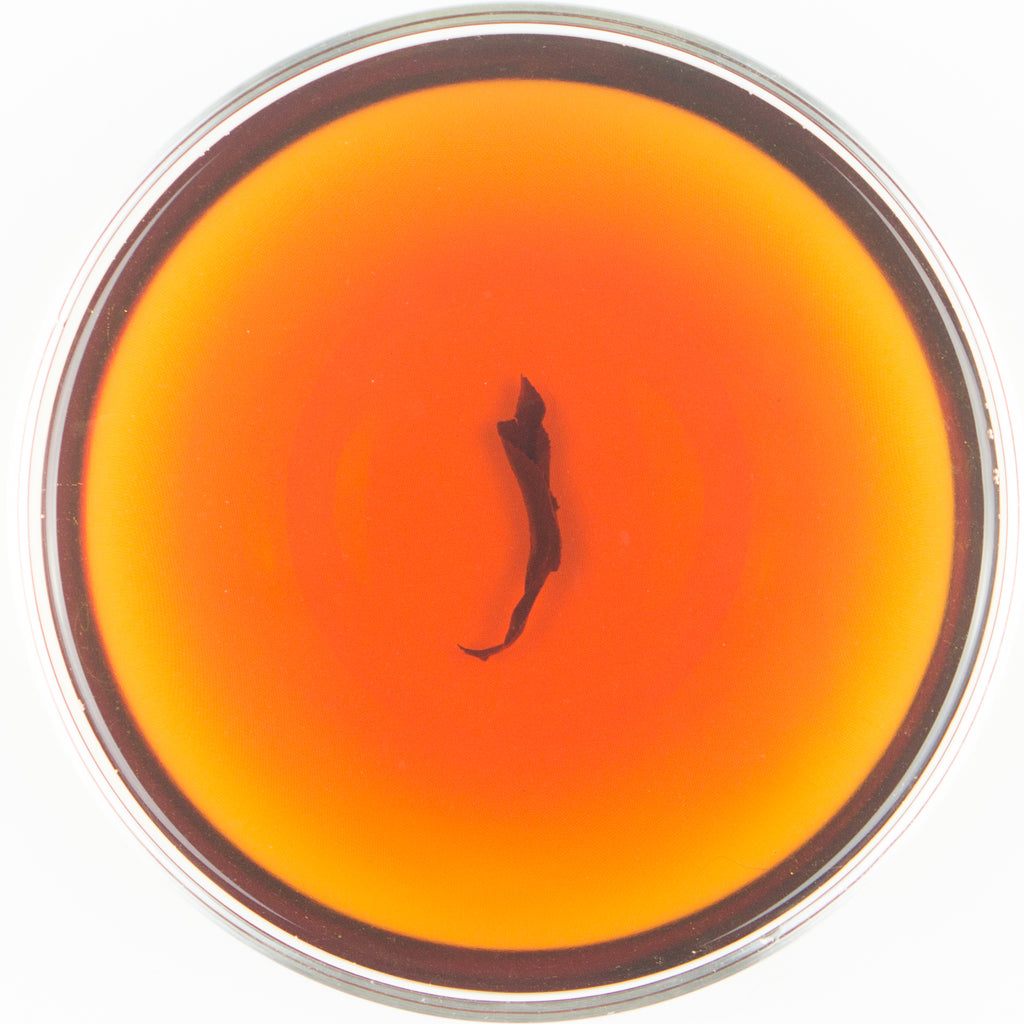 This tea is from Taiwan's most famous oriental beauty processing location - Emei, and you might noticed already, this tea used the same varietal as Emei's oriental beauty, so the result is a little bit like oriental beauty, except that the body is totally different. 
With the care of young master with patient waving and selecting, this tea performs very softly while carrying a significant character to the palate. You will also notice that his tea has lots of golden bud due to very tender harvested material and a hint of classical bug bitten nectar aroma. If you are a big fan of black tea, this one will probably be the tenderest yet aromatic black tea you will ever try. 
Harvest:  Summer 2017 / 夏 貳零壹柒
Varietal:  Qing Xin Dah Pan / 青心大冇
Elevation:  400 M / 肆佰 公尺
Region:  Emei / 峨嵋
Oxidation Level:  86% / 分之 捌拾陸
Roast Level: 0 / 無
 Very fruity and sweet affair.  Tastes like dried longan fruit... with just the slightest sourness in later infusions.  Aroma is pungent and intoxicating.  Incredibly unique tea!
 Wow. This tea is extra fine. Sweet smooth and silky. I brewed it at a lower temp around 190-195 after some 'fine' tuning and found that really brought out it's character. This is some sleek black suit and tie tea.
 As an old dog who loves Dah Pan this specific specimen, an old dog is very surprised people will be willing to process it into black tea, since making it into oriental beauty will get much more profit. However, this is the tea made from this specimen, and the result is beyond joy. As description wrote, the tea is so soft to your palate probably thanks to the technique of our young master. The material also carries the bug bitten character, making it very much like a oriental beauty from Emei. The tea overall overcomes the general "shallowness" of most black tea processed from small leaf varietal specimen, making it a new oriental pearl from Emei.