Ruby 18 Transitional Organic Taiwan Black Tea - Summer 2017
Taiwan Sourcing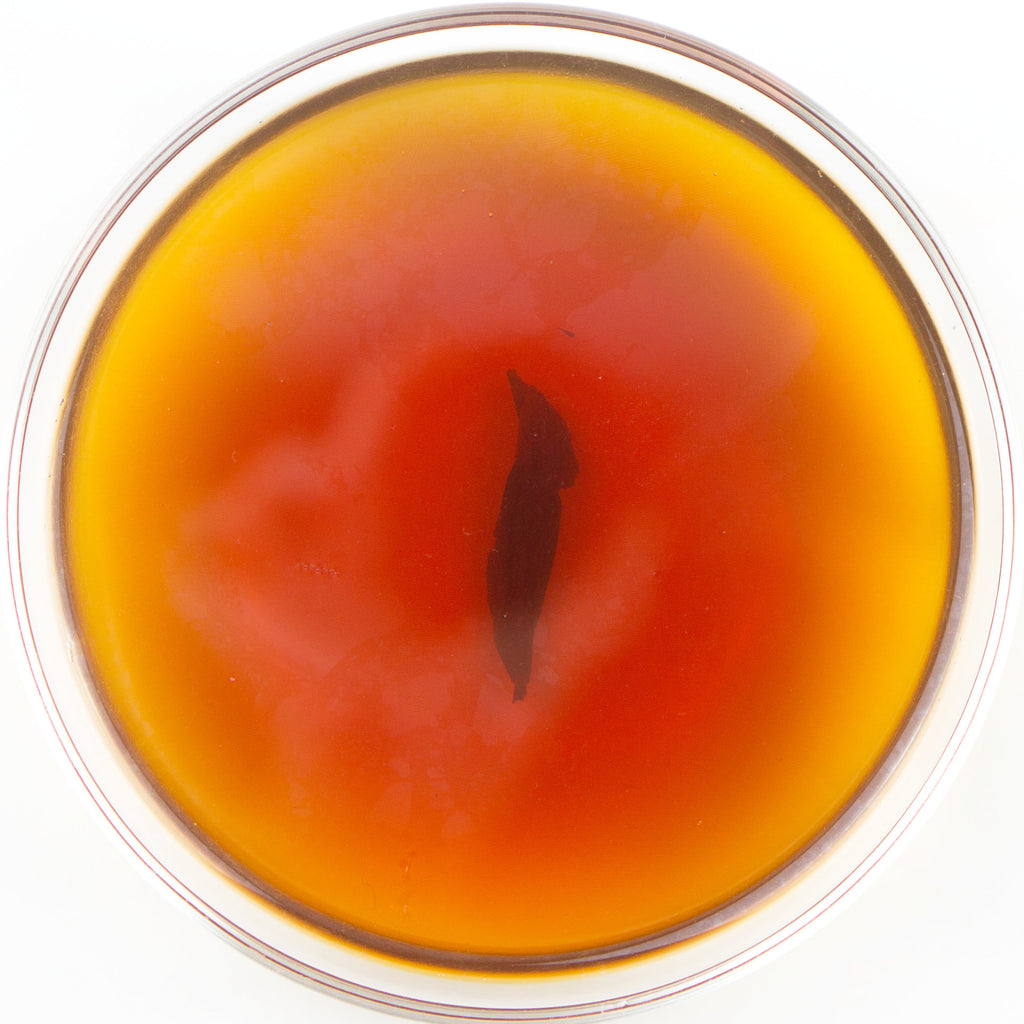 Developed in 1984, Ruby 18 was the result of many years research made by TRES (Tea Research & Extension Station).  Thanks to its parents ─ Taiwanese Original Wild Tea and Burma Assamica, Ruby 18 creates a very unique and special experience for black tea lovers.
With a strong cinnamon aroma and minty after taste Ruby 18 has secured it's position in the world of traditional black tea after going through the correct methods of processing. The material of this particular tea is from the very first plantation that grew Ruby 18.
Harvest: Summer 2017 / 夏 貳零壹柒
Varietal: #18 Ruby /  紅玉 拾捌號
Elevation: 600 M / 陸佰 公尺
Region: Puli / 埔里
Oxidation Level: 85 % / 分之 捌拾伍
Roast Level: 0 / 無
 Licorice sweet and long after-taste.  Something fruity like dried longan stays in the mouth.  Lovely and elegant with each steep!
 I was so surprised when I first tried Ruby 18.  Tastes like black licorice to me.  Everyone I share it with is a new convert.
 An old dog was very happy to brew this tea again in the cold winter, especially in the freezing morning.With its delicate "apple" like aroma this tea is like a tasty breakfast. The body of this tea might appear "powerful" to some, but the flavor is very delicate and subtle to the palate. One of the perfect black teas for your cherished teapot!