Cilaishan Natural Farming "Frosty Serpent" Winter Rhythm Oolong Tea - Jan 2019
Taiwan Sourcing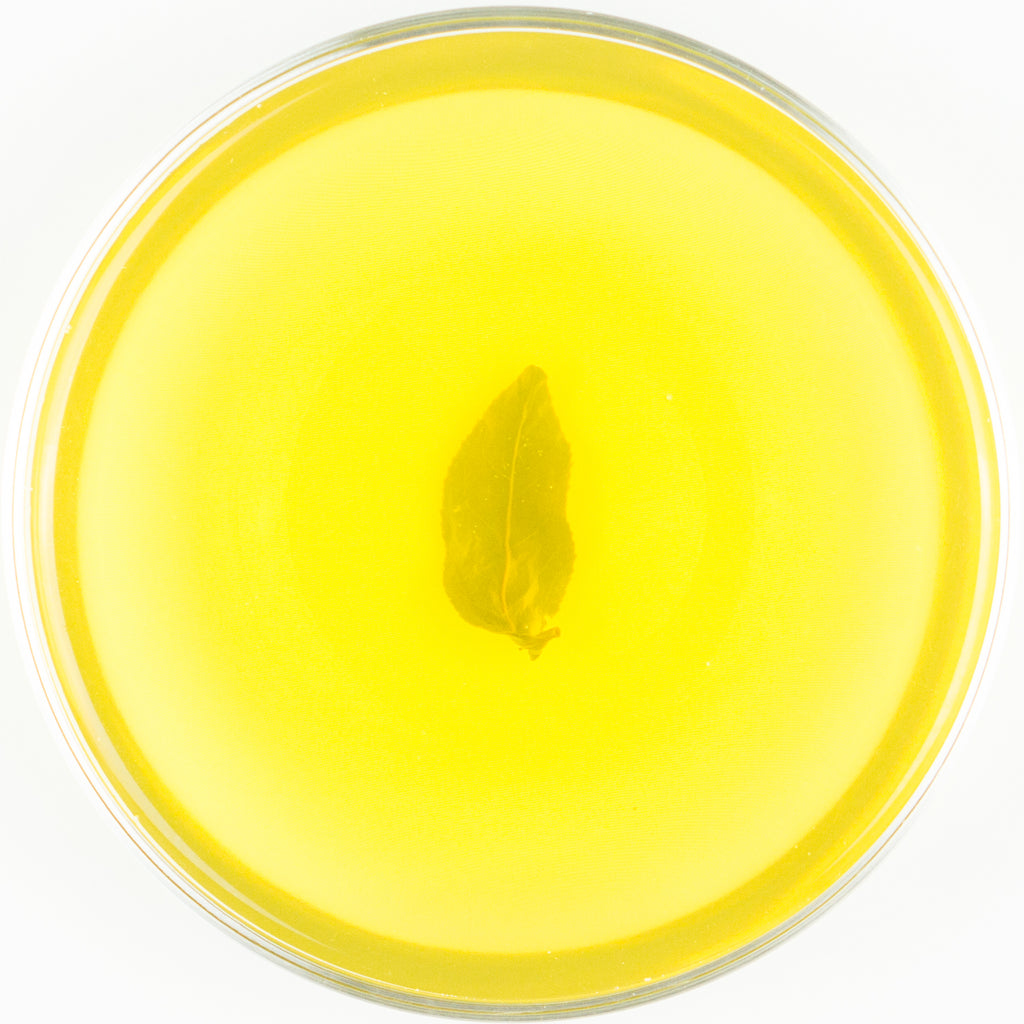 Even though we already have two high elevation plantation (Gaofeng and Jiayang) that are clean and unique, these two locales were not enough to satisfy our curiosity and our persistent dream of creating the most exclusive Taiwanese tea. Fortunately we met Mrs. Pan, a farmer who belongs to the indigenous Seediq clan from Lushan village. With Mrs. Pan's support, we were able to craft the very first winter rhythm tea of our own. 
We already had two high mountain winter rhythm teas, "Emerald Drop" and "Frosty Mist." However, these two teas are Jade Oolongs. While they are both tasty teas, they were not processed with the traditional method we began to use in the winter of 2017. We are curious to learn how "winter rhythm" material would end up like with traditional processing philosophy, and so far nobody has done this yet. 
We did not know what to expect at Lushan village since we had never been there before, nor did we realize how primitive the environment there was. The road to the village was quite narrow for more than two cars, and since there was not much space in the mountain, cars were just parked along the road randomly. The tea factory itself did not do much to boost our confidence either. There were no beds in the factory for us to sleep on, nor was there any heater to warm us when night temperatures dropped to nine degrees celsius on the foggy and rainy mountain. Worst of all, the sun disappeared right after noon when rain started to fall, this meant there would be zero outdoor withering for this material. For a moment, we thought this tea would become a certain failure.  
However, giving up is never an option for us, and great things can always happen if you are able to pull through this kind of grim situation. We did not really sleep the whole night since the freezing air continually crept into our car, so when the time was up for us to check if the tea was fermented successfully or not at 4:50 AM, it was quite difficult to feel cheerful to know the tea went well under our care. 
The tea was again sent to Mr. Zhuang for refining after we received the draft tea. You will find the overall character is fresh and cleansing while enjoying its soupy body in the mouth. This "Frosty Serpent" also carries a germ like sweetness at its finish. We strongly encourage you to enjoy this tea alongside with other "winter rhythm" tea like "Emerald Drop" and "Frosty Mist" to understand the difference of our processing technique. We guarantee it won't disappoint. 
Update: we have recently created a new winter rhythm vintage with this same crop, check out "Frozen Sapphire" from our Winter 2021 collection. 
Harvest:  January 2019 /  壹月 貳零壹玖
Varietal:  Qing Xin Oolong / 青心烏龍
Elevation:  1980 M / 貳仟玖佰 公尺
Region:  Cilaishan / 奇萊山
Fermentation Level:  25% / 分之 貳拾伍
Roast Level:  1~3 / 壹 至 參 分 
 Waiting to brew......
 The 'frosty serpent' is tied for my #1 tea of the winter alongside old dog's 'Overlord'. I had the distinct pleasure of being in Taiwan the day after he brought the tea back from making it. So I had the raw draft tea, the run dry, and the light roast versions. There is an incredible durability to this tea. It steeps 10+ times easily with boiling water. The flavors are everlastingly wheat germ sweet, with raw nasturtiums, asparagus, and a pastry buttery finish. No joke. This tea is exceptional and unique into itself. The light roast has more of a toasted nori seaweed roll character and significantly deep body. This tea is totally complete in depth, breadth, and unique profile. You really have to try it.
 An old dog was too curious too know what would happen if we process a "winter rhythm" material with traditional concept, so we went to process one in the beginning of 2019. We had never been Cilaishan area before, and everything was strange to us. It was a quite remote area with very limited supply, so we worked way too hard to try making this tea successful at very cold environment and condition. The very first thing you will notice from "Frosty Serpent" is its wheat "germ" taste with a very sweet aroma. Due to its fibrosis leaf from the freezing weather, the tea is sweet in a way an old dog never experienced before with our processing technique. This tea is strongly recommend to do comparison with our other "winter rhythm" tea so you can understand our processing even more!