Emei Organic Dah Pan "Imperial Consort" Oriental Beauty Oolong Tea
Taiwan Sourcing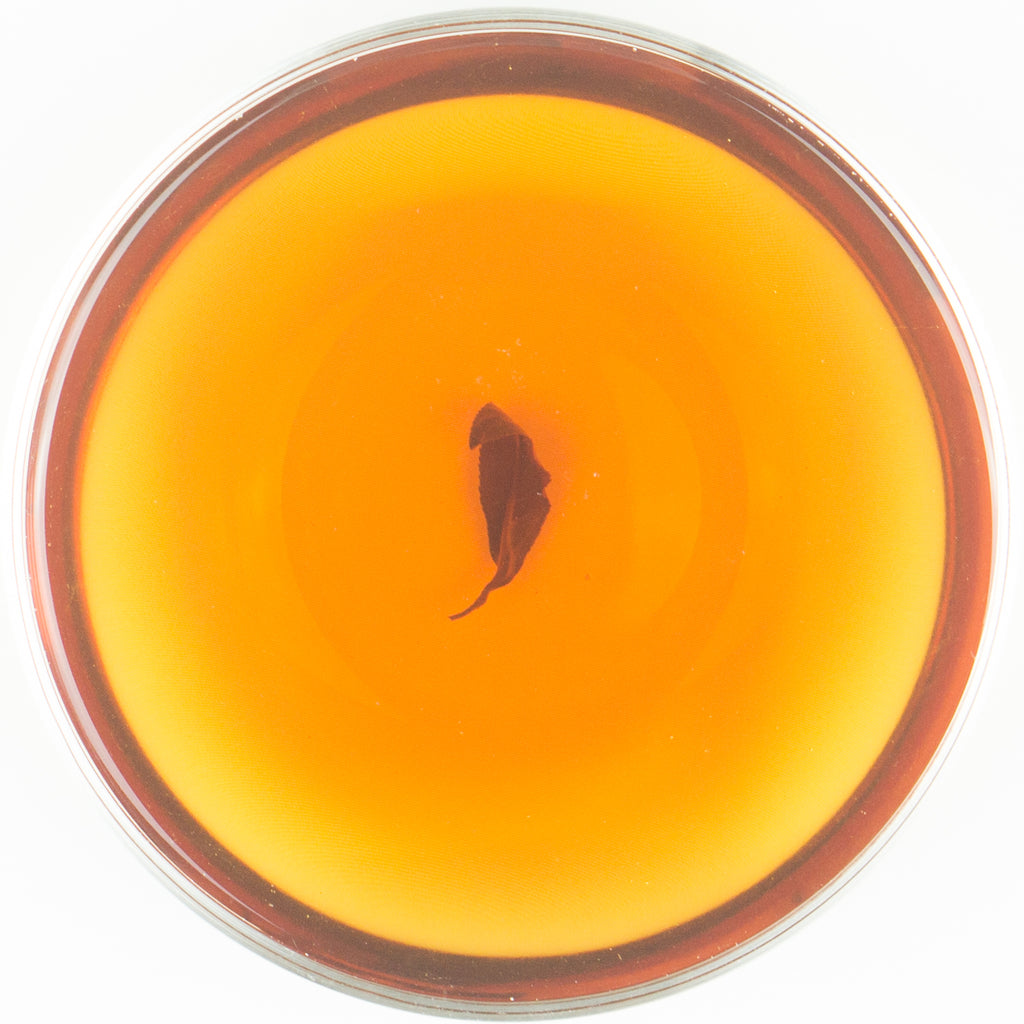 Thanks to the help from making "Tangerine" Oriental Beauty from winter of 2017, we were able to create a Oriental Beauty that is satisfying to our standard again. This time the tea was produced using organic material from Emei with a varietal we are all familiar with - Qing Xin Dah Pan.
Qing Xing Dah Pan was classified as the varietal that was adequate for black tea processing at the Japanese era, that is why most of the Oriental Beauty you are seeing this day use very tender material like those high end Dajinlin black tea. Taiwanese at the time found a way to create our own special tea under the knowledge of oolong process. As a result, lots of people will mistake Oriental Beauty as black tea when they savour it the first time, and that's not wrong in some part - Oriental Beauty is a hybrid of black tea and oolong tea. This fact is why Oriental Beauty is so special to Taiwanese, because like Baozhong, this tea carries a wonderful heritage from the glorious past. 
This "Imperial Consort" shall be part of our signature tea later on, but since this is its very first launch like many other teas from the spring of 2018, it will be kept here for now. "Imperial Consort" is a true beauty on the tea table due to the collaboration between Mr. Hsu and us. It perfectly reconstruct how Oriental Beauty was back when it was invented the first time - smooth like silk while bearing a hint of black tea like character. Drinking this tea, like our "Jadeite Lion", is like witnessing the reincarnation of Taiwan's beautiful past.
Harvest:  Varied / 不定
Varietal:  Qing Xin Dah Pan / 青心大冇
Elevation:  400 M / 肆佰 公尺
Region:  Emei / 峨嵋
Fermentation Level:  75% / 分之 柒拾捌
Roast Level: 0 / 無
 Dry leaf smells like baked chocolate!  The early infusions are silky and creamy with a grape taste and aroma.  This is an incredibly smooth and luscious tea with enlightening Cha qi.
  I brewed this tea on a Big Island morning with the winds blowing and the sun shining. The dry leaf aroma has some slight baked quality to it, maybe from the finishing process, and is also softly spicy-sweet. I can see where someone would think it is a black tea, it has strong potency and I felt pretty enlivened after a few brews. But it's also a darker hued OB, with a taste that wants to bite but doesn't. The body is medium and has a silky texture that emerges in the finish. The flavor has a lot of edibility to it. Floral spices up front, and some plum-like stone fruit notes as it steeps. Now after a bunch of cups...I feel serenely alert.
 How it used to be, simply let it be. "Imperial Consort" was created under such philosophy and was executed beautifully by Mr. Hsu, and an old dog thinks probably only he is able to craft this tea to such delicate feeling. Taiwan Sourcing never carried such kind of Oriental Beauty before (and same case for the "Tangerine"), so it earned a special position in an old dog's dog heart. An old dog don't want to waste time to describe how this tea taste, but rather would like to emphasize how comfortable it feels after drinking it.