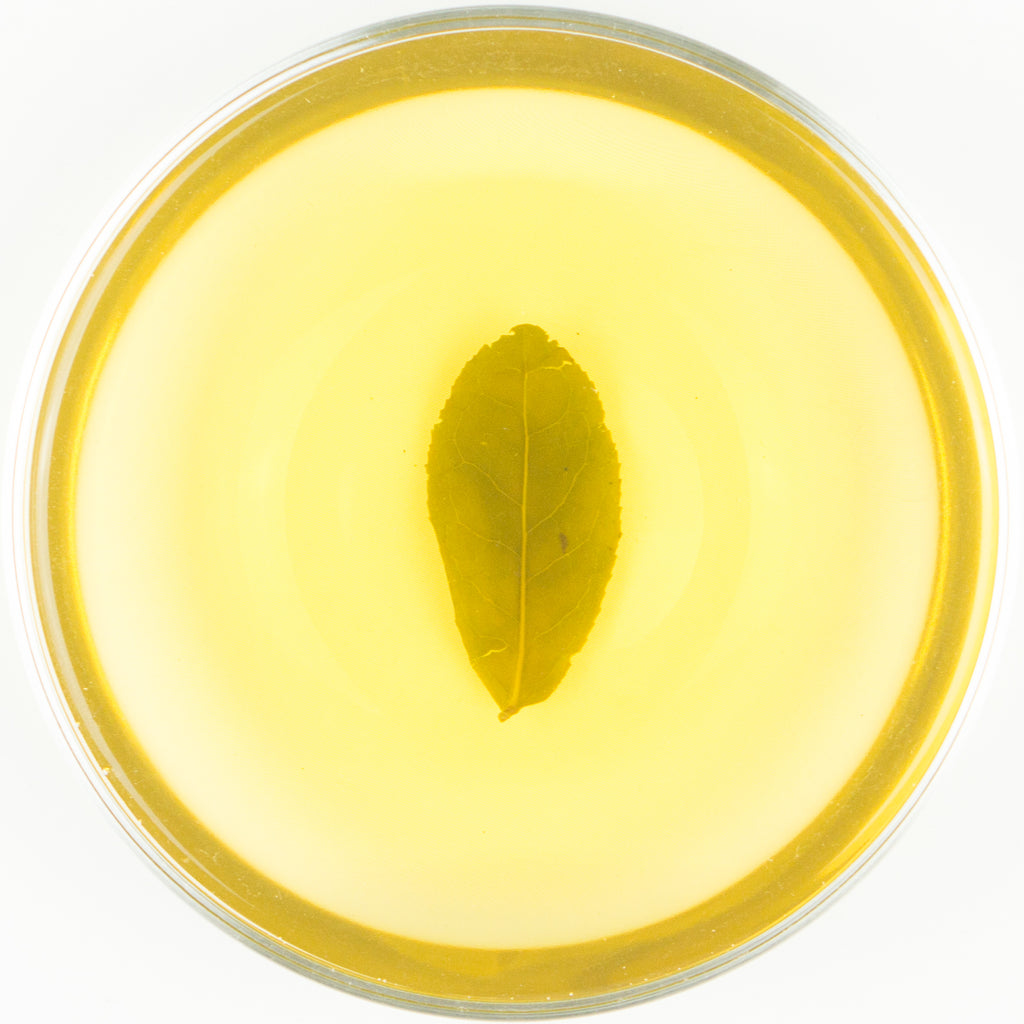 This tea is part of our new oolong production line which applied the newly developed processing method. We are also happy to have a Shanlinxi tea back to us with a fresh new organic character since it is extremely difficult to find organic plantation this clean in Shanlinxi.
Shanlinxi is an area that is very close to Zhushan and Lugu area, so the range of elevation is very wide. Normally Zhushan tea is also being sold as "Shanlinxi" as well, but for Zhushan tea we already have other twos ready for this season, so this will be a genuine Shanlinxi, just with a little lower elevation but clean and organic plantation that is rare in the area. 
Like our other oolong teas, this tea works to de-emphasize the concept of "higher (elevation) is better", and despite being lower elevation, our "new" Shanlinxi will perform very differently than any other Shanlinxi you might find in the market. The whole character still carries that "mineral" feeling on the palate, except that it is more humble with a fruit nectar character inside your throat after swallowing it carefully. Thanks to this unique character we are able to name it "Turquoise Dew" which describes that dual character of mineral and sweetness perfectly.
Harvest:  Spring 2018 / 春 貳零壹捌
Varietal:  Qing Xin Oolong / 青心烏龍
Elevation:  1100 M / 壹仟壹佰 公尺
Region: Shanlinxi / 杉林溪
Fermentation Level:  25% / 分之 廿伍
Roast Level:  0 / 無
 Very delicate tea that opens itself gradually.  I got hints of fruit and dew drops from evergreen trees.  There was also a a kind of creamy body to the tea that builds in steepings 2 to 5 and then drops off gradually.  Lovely subtle tea that went many steepings.  At first I thought "very delicate" but then after 3 steeps I was hooked. After ten steeps I was impressed with how it kept me wanting to keep going.  Cha Qi is calming and friendly.
  Fresh and edible baked bread aroma in the preheated vessel. Made me kind of hungry. I opted for a more evaluative approach using my cupping set to taste this tea. Three 3-4min rounds with 4g straight off the boil. The initial taste is mild and gentle. I really appreciate the balance between what Simon described as mineral and fruity. To me it starts with slick minerality that emerges with light fruity body and aftertaste. The freshness and purity in the feel from the tea is also quite comfortable and calm. Was intriguing for me as I drank it...I felt quite pacified and settled into myself easily in the evening after the first brew.
 This tea is a success in the process, but an old dog found it very difficult to describe what it is at the beginning. This tea did not show its potential until two weeks after it was totally finished (which means its refine drying process). You won't find the typical harshness in the jade oolong you would encounter in the market, because this is not a jade oolong even though it looks like one from its appearance. The first thing you will immediately notice is the sweet nectar like aroma that resembles the aroma of "bug bitten-ness," and such character was created thanks to the mature processing rather than it being actual bitten by the bugs. The tea is of course, is very tasty after an old dog's hesitation was cleared, but an old dog thinks what makes this a truly exceptional tea is that it thoroughly explains the terroir of Shanlinxi without much fancy makeup from artificial fertilizer and so.