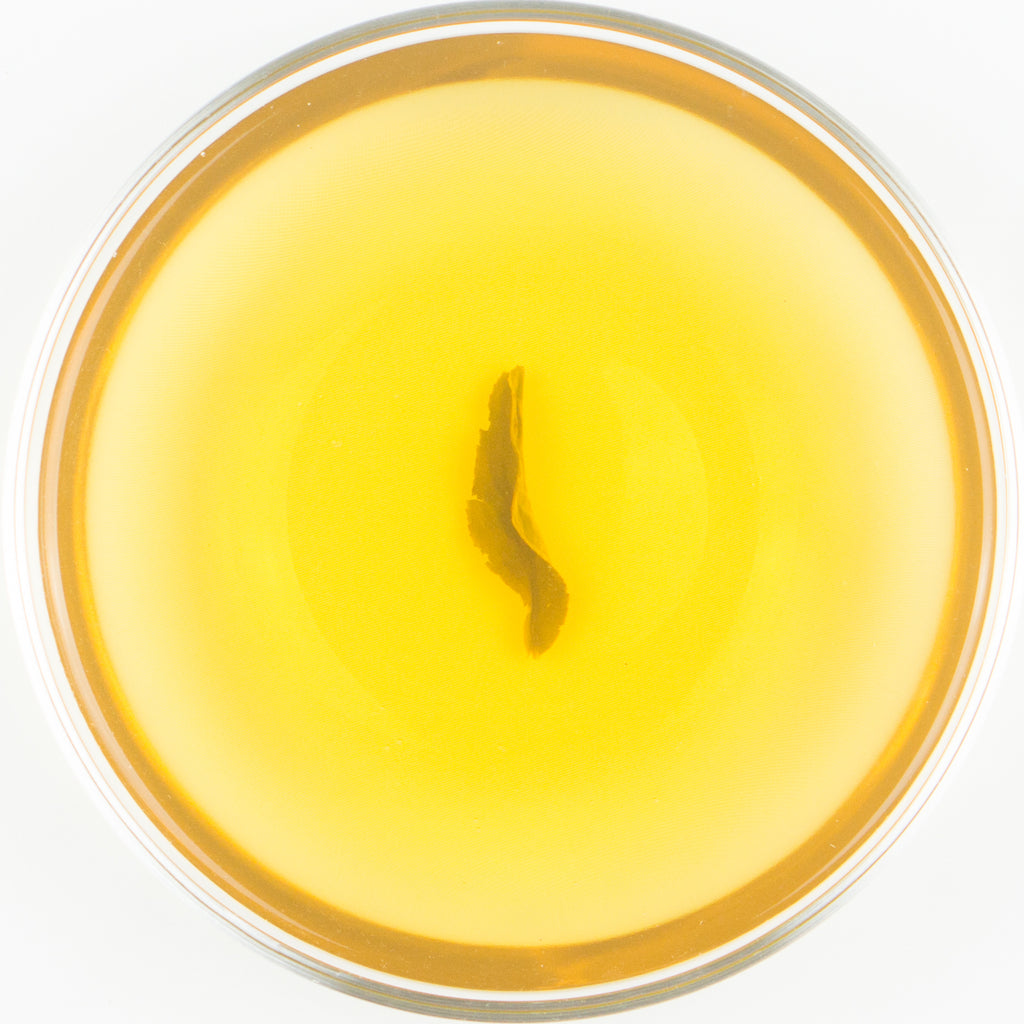 After the awesome debut of this tea in the spring, we again are offering the Ying Xiang varietal from Dazuan again thanks to its superb plantation management and skilled processing. Under the supervision of Taiwan Sourcing, we created a Ying Xiang varietal tea that properly demonstrates the potential of this varietal, and we think this is finally the tea that fits the meaning of its varietal name - "Welcoming Aroma". 
This is also the tea that proves "higher (elevation) is not always better".  What truly matters is the clean material and mature understanding of processing both of which are embodied in this tea. This Ying Xiang is cultivated in Dazuan, a place which only has an elevation of about 350 meters. You will not be able to tell the elevation is that "low" thanks to our mature processing technique and refined roasting from our charcoal roasting master (which is the same on all our other oolongs from this season). 
Due to the seasonal difference, the result of our hard work is a tea that is even more pungently aromatic than the spring version. However, due to a bit over heavy rolling at the final stage, the tea will dissolve much faster in boiled water than your regular oolong, so we suggest you brew it more carefully (aka shorter steep time) and use a filter while drinking it. Once brewed properly, simply lay back and enjoy how this "Amber Magpie" will gently permeate your whole body with its delicious touch. 
Harvest:  Winter 2018 / 冬 貳零壹捌
Varietal:  Ying Xian / 迎香
Elevation:  350 M / 參佰伍拾 公尺
Region: Dazuan / 大庄
Fermentation Level:  30% / 分之 參拾
Roast Level:  2~4 / 貳 至 肆 分
  Light Roast:  This tea presents with an aroma that is sharp and sweet with prominent burnt sugar characteristic. The light roasting perfectly balances with the creamy, full-bodied flavor. It has a great mouthfeel that feels almost juicy! Not only a "welcoming aroma" but a welcoming experience all around. Experiment with shorter steeping times to gently coax out all the layers of flavor. 
Medium Roast:   Perfectly roasted with a warm sweet floral aroma. The sweetness carries right into the tea soup with a creamy mouthfeel and lingering roasted flavor that brings to mind burnt or caramelized sugar. There is also a very pleasant roasted grain flavor that lingers in the mouth. Try the Light Roast and Medium Roast for a great change to experience the affect of different roasting levels on a tea. 
  This is a lovely gentle and smooth gliding in the middle tea with some pleasant fragrant jumps in the air, so to speak. Feels good in the body, with a calming and centering energy. It's a steady and solid experience.
 Like what an old dog said in this spring - everybody can love this tea easily for its rich flavor. This winter version delivers more punch than the spring version due to its season. Ying Xiang has been one of old dog's most beloved varietal among oolong teas, and our "Amber Magpie" made an old dog love it more than ever.