Luye Natural Farming Qing Xin "Roselle Nectar" Red Oolong Tea - Winter 2018
Taiwan Sourcing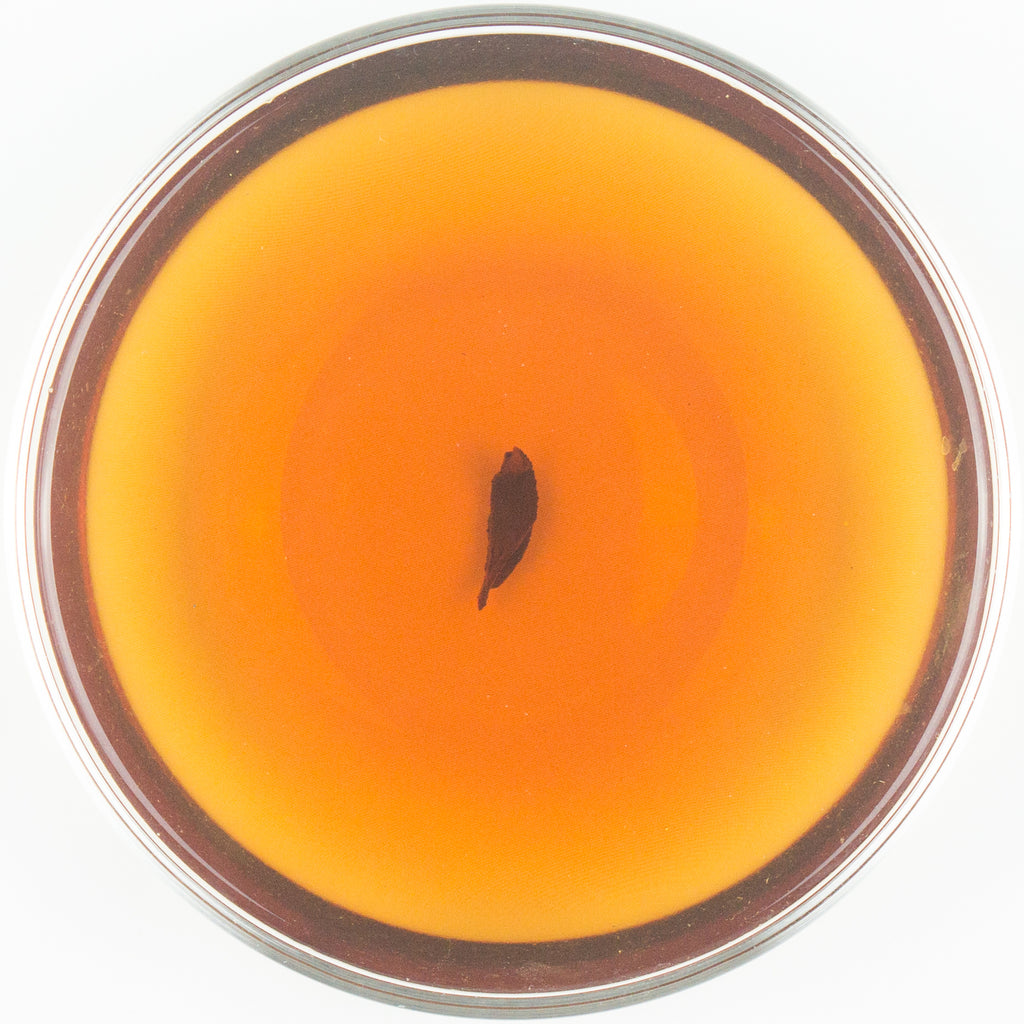 This is the other winter red oolong we are offering to you in 2018. If you are still new to this tea, please read the following paragraph; if you have some basic knowledge about this tea already, please skip to the final paragraph.
Red oolong is a very new type of tea, and also very special to the world of oolong tea.  At first glance, it looks like oriental beauty in a heavy rolled form.  Don't be fooled, this is not an oriental beauty, nor a black tea, but 100% an oolong tea. 
The term "red" as applied to tea is difficult to understand in the context of English culture, so we must explain this "redness" in the cultural context of Mandarin culture.  In Mandarin, black tea is actually named "red tea" (紅茶) for its color, and shouldn't be confused with the actual "black tea", which is also called "Hei Cha" (黑茶).  Red tea was referred to as "black tea" because the dry leaf itself is typically black in color (See here).  To this day the vast majority of westerners still don't know what a "Red Tea" actually is! 
In Taiwan the art of tea experimental tea processing is thriving and tea growers and processors alike are searching for new techniques to bring out new flavors and aromas!  Our "Red Oolong" came about as an experimental marriage of oolong tea and black tea processing.  After the process of "waving" the tea will be "heavy rolled" like a black tea immediately and fermented heavily like black tea, but meanwhile has the traditional oolong processing final steps of "kill-green" and a special types of "heavy roasting".  The result is a unique longan fruit aroma and a silky body that is nectar-like.
Due to the high demand from tea lovers around the world, we decided to offer an very affordable version of the already popular red oolong from the same source. This affordable version carries a delightful "roselle" aroma naturally, while maintaining that familiar black tea character to the body. Furthermore, we are also offering two versions of this tea (mild and light roast) like our other teas to give you more options to explore with. As a result, this will be a great companion in your teapot for this cold winter. Enjoy!
Harvest:  Winter 2018 / 冬 貳零壹捌
Varietal:  Qing Xin Oolong / 青心烏龍
Elevation:  100 M / 壹佰 公尺
Region:  Luye / 鹿野
Fermentation Level:  80% / 分之 捌拾
Roast Level: 2~5 / 貳 至 伍 分
  Light Roast Version - Smooth and sweet, with a kind of Longan sweet fruitiness.  Nice buzzy feeling and long lasting mouthfeel.  Took this bad boy 10 steeps to quit.  Tea soup is red... don't confuse with a light roast jade oolong.  This is proudly red oolong!
Medium Roast Version - Very similar to the light roast, but with the slightest charcoal taste that quickly transforms into a buttered baked sweet potato taste.  Very nice!
Rich sweetness in the wet leaf aroma. From the first taste the tea is thick and comfortable. Round edges on the palate with lots of middle to high range sweet fruity floral character. I would likely brew this tea after a meal as a kind of dessert. Or, I would make it for someone who hasn't tasted this kind of gentle and sweet easily appreciated kind of oolong.
  Brewing......