Muzha Organic "Red Heart" Tie Guan Yin Charcoal Roasted Oolong Tea - Winter 2018
Taiwan Sourcing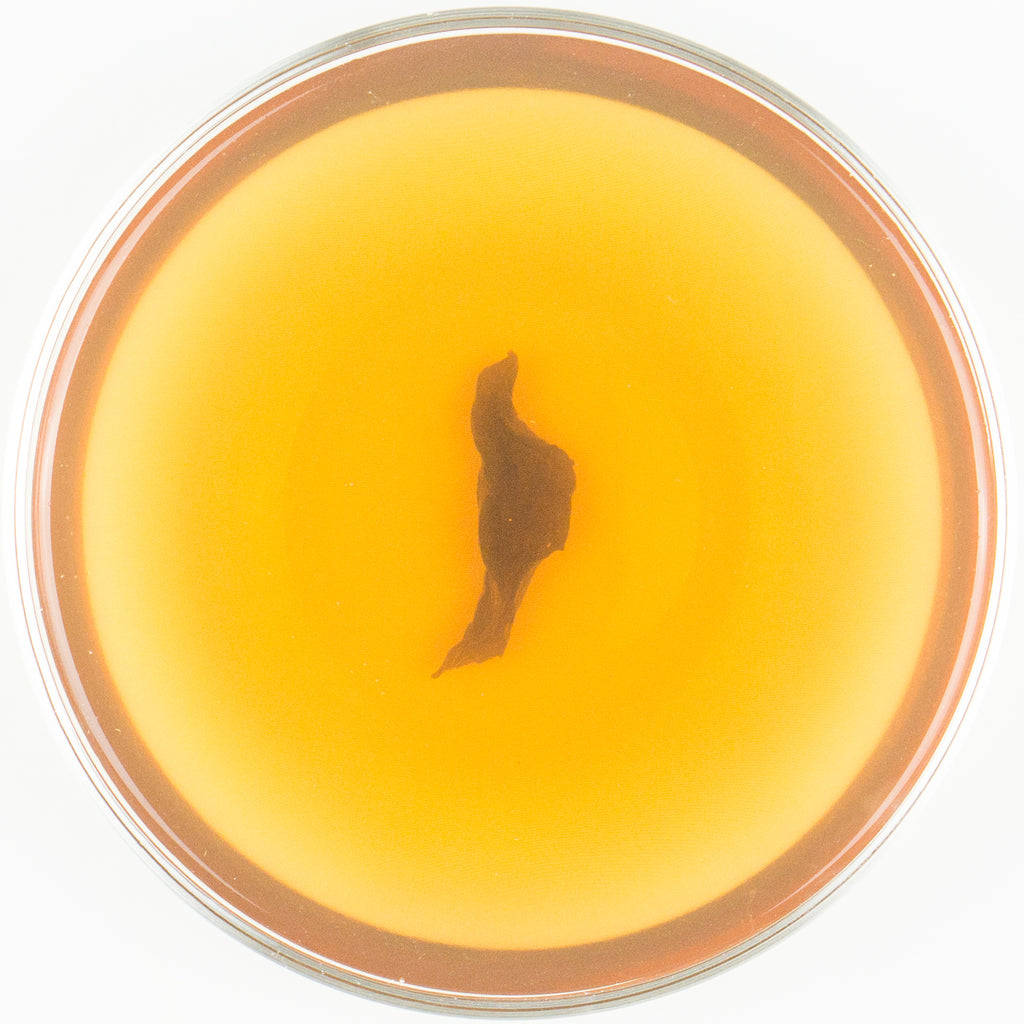 After the failed attempt of 2018's spring, we finally got a proper result of the Tie Guan Yin from Muzha family that is known for its lineage of Tie Guan Yin processing. 
The famous history of Muzha Tie Guan Yin began in 1919, the year that the Chang Family brought the Tie Guan Yin varietal to Taiwan to cultivate.  In other words, Tie Guan Yin has a relatively long history among Taiwanese teas, and today the offspring of the original Chang Family is still making the most authentic and classical Tie Guan Yin for the pickiest tea drinker. 
Classical Tie Guan Yin is made from 100% Hong Xin Wai Wei Tao Varietal (紅心歪尾桃)  and has to be processed in a certain way which involves numerous stages of rolling and delicate roasting. Muzha is mostly famous for its Hong Xin Wai Wei Tao varietal, however, the best Hong Xin Wai Wei Tao Tie Guan Yin was mostly sent for local competition, and this competition teas are no longer processed in the traditional way anymore. This means we either had to instruct Mr. Chang to process it in a different way, or we simply gave up.
Fortunately, Mr. Chang decided to cooperate with us again this winter, and the draft tea was fortunately completed with a successful result compared to other Tie Guan Yin. With satisfaction, it was later sent to our roasting master Mr. Zhuang for delicate charcoal roasting. After over one month of careful treatment, we are proud to say that this is by far one of the most authentic Muzha experiences you are likely to ever experience!
Harvest: Winter 2018 / 冬 貳零壹捌
Varietal: Hong Xin Wai Wei Tao (Tie Guan Yin) / 紅心歪尾桃
Elevation: 550 M / 伍佰伍拾 公尺
Region: Muzha / 木柵
Fermentation Level:  40% / 分之 肆拾
Roast Level:  6 / 陸 分
  Brewing......
Nostalgic aroma in the heated clay , such a beautiful wet leaf baked sweetness aroma - slight tang. It's clear to me this was expertly roasted. First steep in a warm and inviting, the second has the showing of roast level with beautiful smooth flavors. The third round really show's character - in the sniffing cup it's extraordinary, base mid and top notes singing sweetly. it really pops with the right tang and sweet roasted tiramisu charm. The fourth round reveals the inner nature and character of the variety. This is like a Chinese yan cha really, with similar characteristics for sure due to delicate roasting. The complex tang offers a back and forth of flavor and aromas sure to please.
 This tea is very different from the "Pacific Bud" we crafted back in spring, and is probably the best Muzha an old dog ever experienced in its dog life so far. It has a unique caramel character generated from the varietal that is hard to miss, and for a moment the overall character of this "Red Heart" really resembles tiramisu due to its mild bitterness. An old dog can confidently guarantee  that this tea will be a great vintage tea if given enough time and patience, and secretly hope that it won't be sold out too soon.