Nanshan Organic Qing Xin "Southern Lotus" Oolong Tea - Spring 2019
Taiwan Sourcing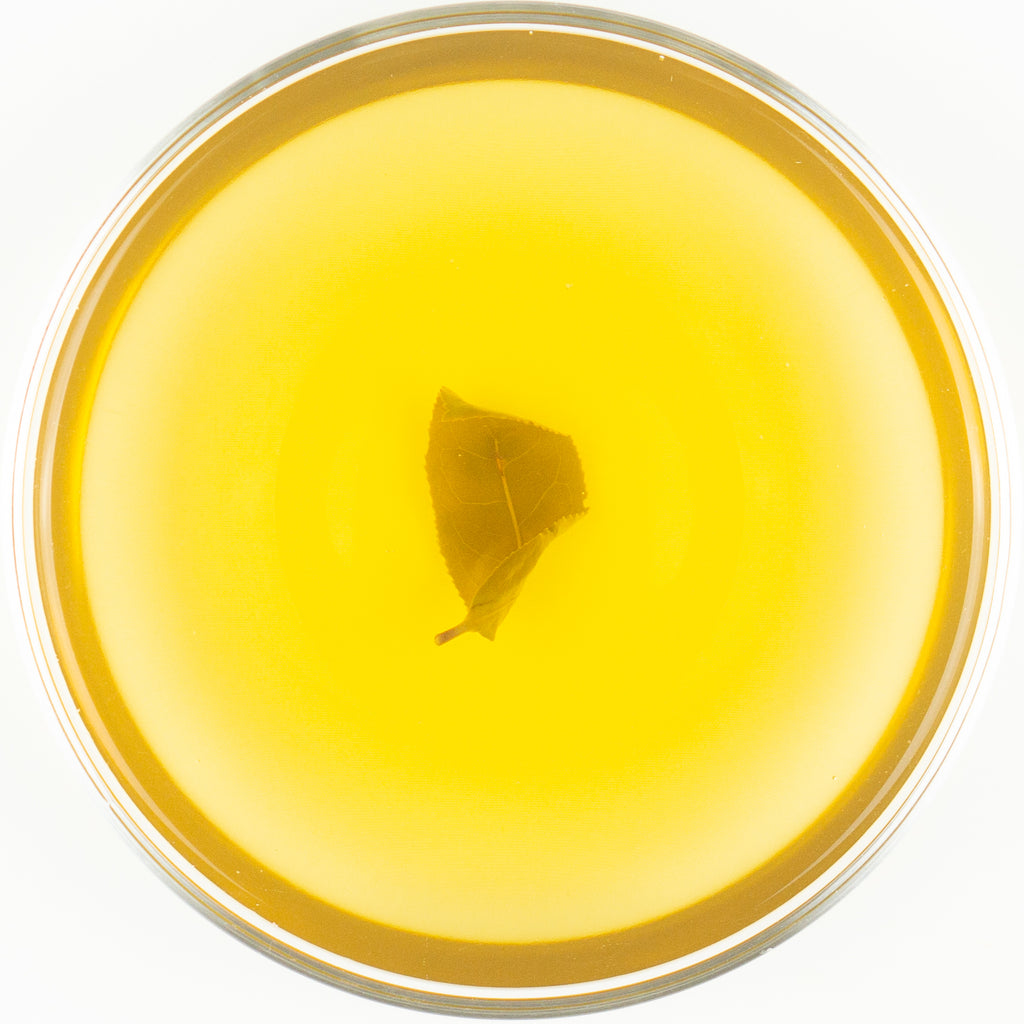 This will be probably the first time you hear this name "Nanshan." This is perfectly fine, since this is not a place that is  famous for its tea (since nobody really cares here), but a place famous for its "cabbage" supply instead. For this reason, we did not expect this area could have a tea plantation this clean. 
Taiwanese consumes lots of cabbage each year. You can observe this when you are eating here from night market to regular restaurant. Nevertheless, cabbage growing comes with great cause for its delicacy. Bugs also loves the sweetness cabbage carries, making the use of pesticide fundamentally necessary for such industry. Nanshan area, which locates at the south side of Yilan, supplies 70% of cabbage demand in Taiwan, which makes this place valley filled with pesticide. Nanshan's micro-climate is proper enough for cabbage to taste good, and that should be the same on tea.
It is therefore a miracle for such tea plantation to even exist at Nanshan. Our farmer Mr. Chang was both wise and fortunate to find the tea plantation of this tea. It is located high above away from the cabbage plantation beneath with a gravel-like soil  condition, it was also for this "gravel soil" condition the landlord (Mr. Chang rent from him) did not know how to use it since their cabbage certainly can't grow here. In short, the existence of this plantation is a wonderful coincidence.
Thanks to the special micro-environment and Mr. Chang's insistence on growing organically, this spring we have another wonderful "high mountain" tea like the Gaofeng "Noon Series" and Jiayng "Alluvial Series." Combining our traditional processing style, this "Southern Lotus" has a subtle mineral tea body when tasting it. We hope this very first introduction of Nanshan will make people care more about the environment we live today, and by buying this tea you are preserving a "pure hill" at this area because we are supporting our hardworking Mr. Chang to continue growing this hard-earned tea material (which is also applicable to our other organic or natural farming teas). 
Harvest:  Spring 2019 / 春 貳零壹玖
Varietal:  Qing Xin Oolong / 青心烏龍
Elevation:  1180 M / 壹仟壹佰捌拾 公尺
Region:  Nashan / 南山
Fermentation Level:  30% / 分之 参拾
Roast Level:  0 ~ 3 / 零至参 分
Wait for it to brew......
Deep, rich, floral and scrumptious scent rises from the wet leaf. Definitely captured my attention with it's coherent sweetness. This is a full bodied beauty. Nectar floral flavors on top of the rich vegetal sweet base make this tea a beautiful and fresh experience for us to savor. I loved drinking this tea.
 An old dog finally found another "high mountain" tea plantation that is clean enough to process our oolong style with! After months of waiting, an old dog must say that this "Southern Lotus" is certainly the biggest surprise of this spring. With proper storage, the light bug-bitten character of this tea began to mature itself, and transformed into a strong aroma of maple syrup, which was totally out of an old dog's expectation. We will continue our work with this Qing Xin this winter, meanwhile wait longer for more surprise from this "Southern Lotus."