Pinglin Natural Farming Dan Cong "White Leaf" Baozhong Oolong Tea - Winter 2019
Taiwan Sourcing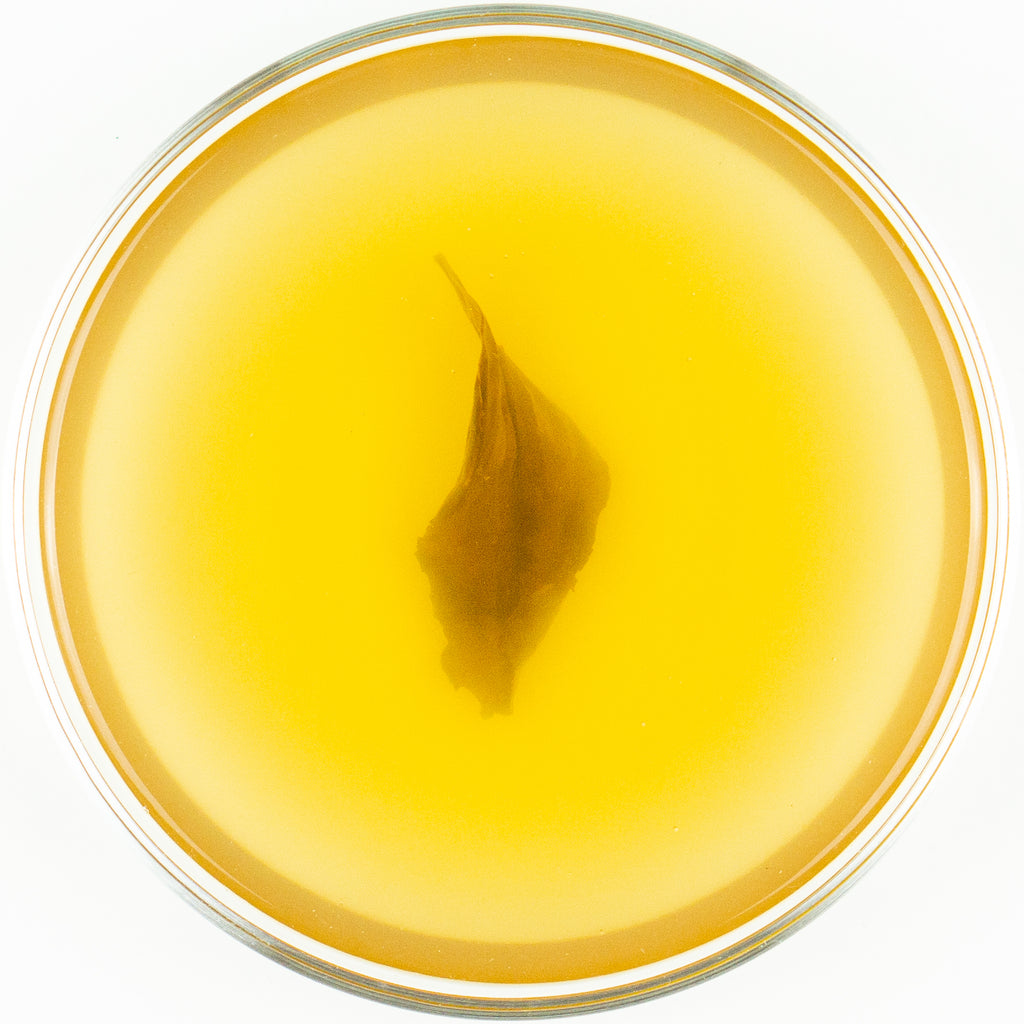 Finally, after more than 10 months of waiting, our Baozhong for 2019 made its way to us. We again thanks Mr. Feng's support for planting and creating this tea in Pinglin area. Natural farming is not easy, so we are always super grateful for tea farmers effort to grow their tea by using environmental friendly approach. 
Baozhong, one of the oldest tea types in Taiwan, is probably the most unique tea type in the world. The reason for it being named "Baozhong" (包種) is interesting. Some say it is called "Baozhong" (包種) because of a typo from "Se Zhong" (色種), which means a special varietal that is different from the traditional varietal from Wu Yi (武夷), and people miswrote the two words. 
Another more convincing, and well known in Japanese document, recorded that the name Baozhong was derived from the way in which tea merchants at that time packed their tea products with folding paper, because "Baozhong" in Han character literally "the type of tea that was packed." Furthermore, this is again, one of the most crucial points for Baozhong being classified as "Baozhong" in 19th century, is that it was a scented oolong tea with flowers such as osmanthus. Eventually, the old Baozhong evoluted to the modern Baozhong we are more familiar with today after the innovative process invented by tea masters in the 1910s, which made the new type of Baozhong no longer required to be scented with flower to carry a floral aroma. 
Tea lovers who are familiar with tea will immediately notice this varietal came from the southeast coast of China. Being a neighbor of it, Taiwan was fortunately enough to have this rare varietal transferred to Pinglin in recent years. Mr. Feng has been taking advantages of Pinglin's unique and clean terroir to grow the special varietals from China, and achieved some remarkable results. 
This is a medium oxidized style Baozhong oolong done by Mr. Feng, so it has very strong aroma profile compared to the fermented style oolong like "Jadeite Lion." To make this tea even more enjoyable, we further sent it to our charcoal roasting master Mr. Zhuang to make its structure more refined. You won't taste strong "charcoal roasting" flavor from Mr. Zhuang's craftsmanship, but we assure you will certainly taste a robust and complete structure of this tea after the "refining" process. If you are very familiar with Dan Cong Oolong, this is a tea you should not miss at all!
Harvest Season: Winter 2019 / 冬 貳零壹玖
Varietal: Bai Ye Dan Cong / 白葉單欉
Elevation: 400 M / 肆佰 公尺
Region: Pinglin / 坪林
Oxidation Level: 25% / 分之 廿伍
Roast Level: 1 / 壹 分
 Water is boiling!
 Water is boiling!
 An old dog was amazed by how this varietal perform under Mr. Feng's craft. Very pungent and classical Dancong aroma that carries the hint of red bean and cream. Despite not being a big fan of "oxidized" style oolong, an old dog was still very pleased by the unique flavor profile this tea offers from Pinglin.