Yakou Natural Farming Qing Xin "Oriental Hornet " Oolong Tea - Winter 2019
Taiwan Sourcing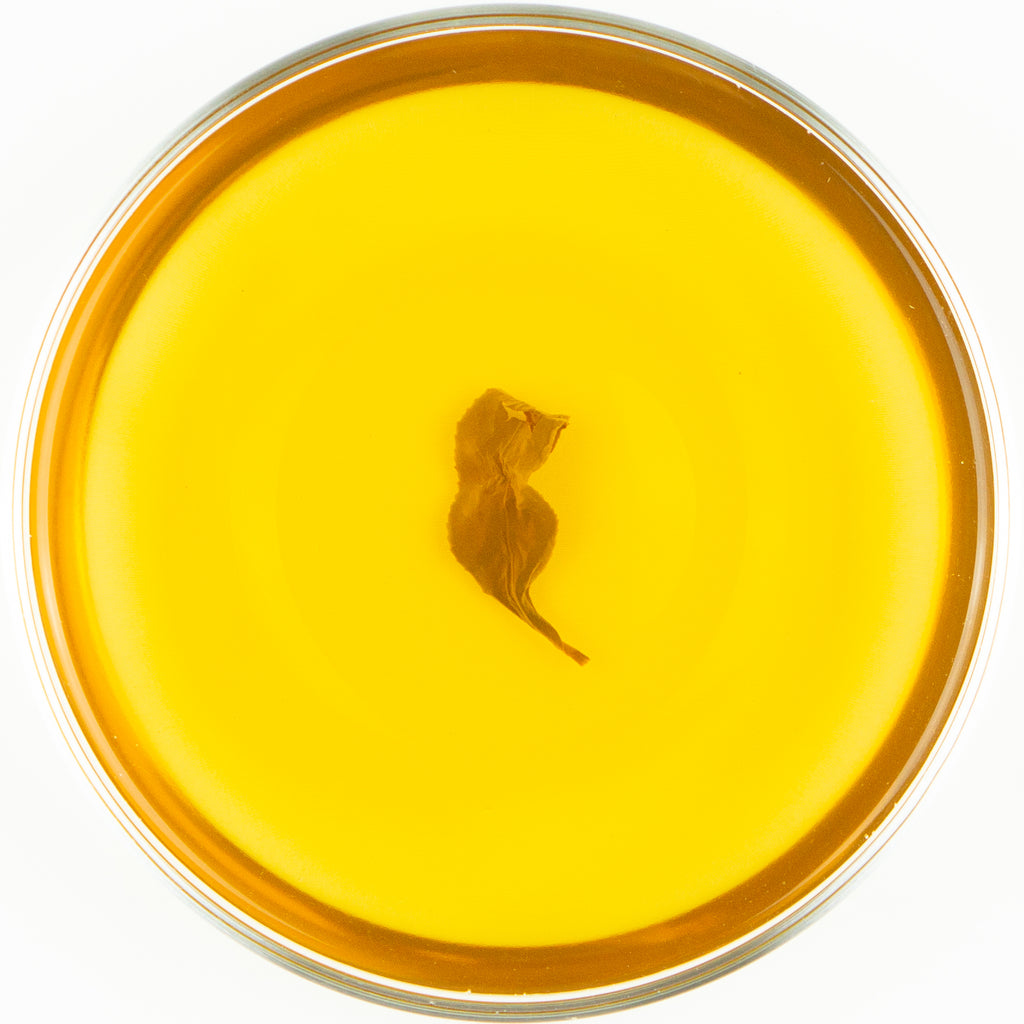 Located five minutes away from our beloved Nanshan plantation, this new wonder we discovered in 2019 winter will certainly be our next tea for long term cooperation, because it was also properly managed by Mr. Chang. 
Mr. Chang is the farmer who is in charge of tea materials from Fanbaoshan and Nanshan. These two plantations have a great reputation now thanks to his dedication of over a decade. What we did not know was there is another plantation close by to Nanshan - Yakou, a place that is only 5 minutes away by driving. 
Once you kept driving into the cabbage valley we mentioned in Nanshan, you will eventually be out of it, then eventually reach the bealock between Central Mountain Range and Snowy Mountain Range of Taiwan. The plantation is right next to this very special geographical spot, and the slope of this plantation is very steep with lots of huge hornets flying around. We did not dare to stay up there for too long despite its beautiful scene thanks to all those hornet. 
Besides super tasty, this tea serves an unusual purpose for tea understanding as well. This is possibly the very first time we are able to realize the effect of "terroir" (microclimate) completely by comparing two plantations this close with identical elevation, managed by same person, growing same varietal, processed by same artistic approach. This "Oriental Hornet" will be the best companion with "Oriental Lotus" to understand the aspect of terroir inside tea beautifully.
Harvest:  Winter 2019 / 冬 貳零壹玖
Varietal:  Qing Xin Oolong / 青心烏龍
Elevation:  1180 M / 壹仟壹佰捌拾 公尺
Region:  Sihyuan Yakou / 思源 啞口
Fermentation Level:  30% / 分之 参拾
Roast Level:  2 ~ 4 / 貳至肆 分
 Wait for it to brew......
 The pure and rich vitality of the unique Nanshan terroir comes through with this teas hearty complex baked dessert spice aroma and flavor. The slight bug bitten-ness is a treat, and seems to make some of the subtle spice notes pop alongside the dry fruity body.

It's also very comforting and round feeling. It's not necessarily calming but feels so clean healthy to drink that contentment was invoked.
The flavors linger with a lot of lovely floral notes blooming for you to savor. Teas like this have a kind of humble yet profound layer worth "digging into".
 Another wonder from this miracle valley! An old dog was way too excited when he learned the existence of this plantation. This plantation has a even more robust body than "Oriental Lotus." Moreover, if you are patient enough to read an old dog's rumbling, this tea has a hint of bug bitten character as well! So if you know what an old dog is talking about, this tea is definitely the tea to get before we run out of it.