Zhushan Organic Jin Xuan "Lily Cream" Bug Bitten Oolong Tea - Winter 2019
Taiwan Sourcing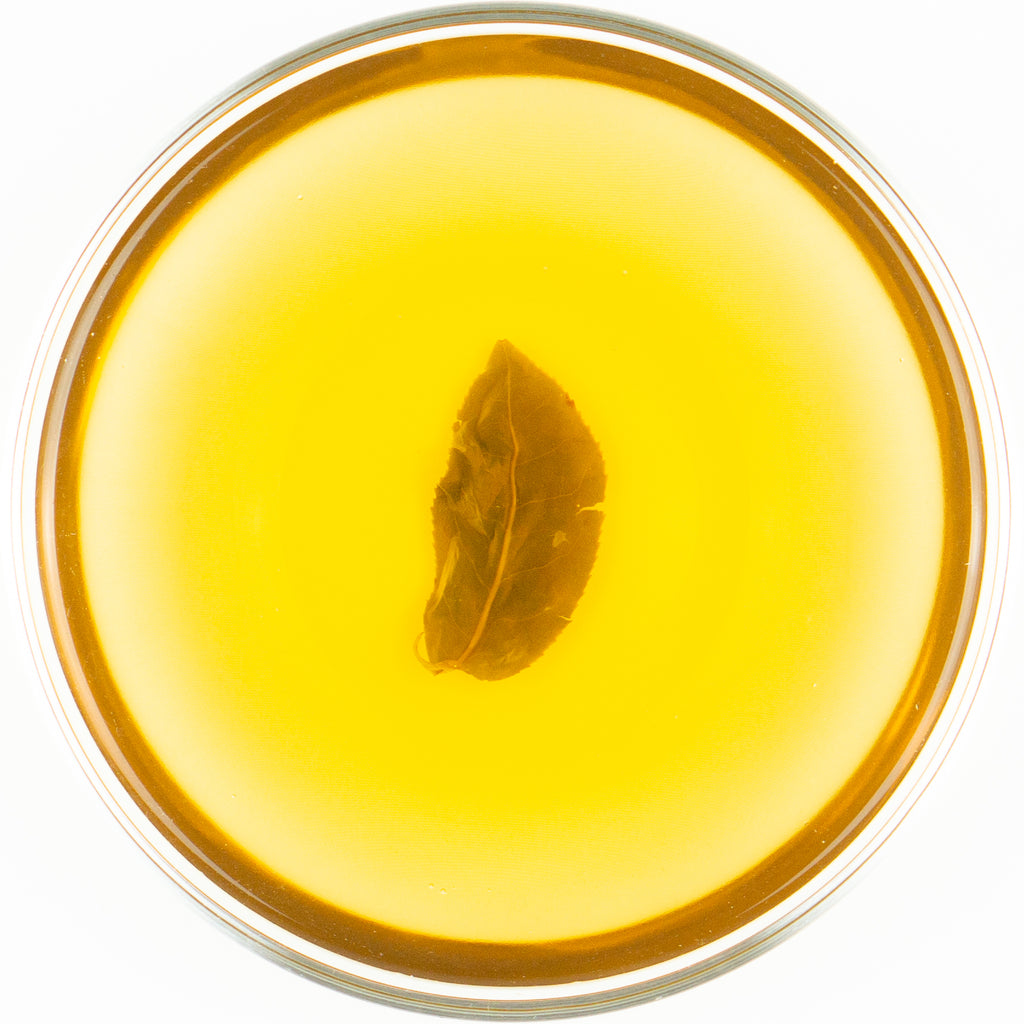 Home to our "Lily Fairy" tea, the Zhushan Jin Xuan plantation is one of our favorites thanks to it interesting environment and Mr. Chen's dedication. The next paragraph will be the basic background of this plantation. If you are already familiar with this particular plantation, it is OK to skip to the next paragraph.  
Mr. Chen's small plantation has been free from chemicals since the beginning, so the tea trees are not neatly distributed on the land. Instead, the tea trees grow sporadically among the wild and tall weeds. Many of the Jin Xuan tea trees have died because they could not bear Mr. Chen's semi-wild management, leaving many blank spots in the plantation. However, the still surviving trees are the strongest under this "natural selection," so in theory the tea trees can deliver the purest Jin Xuan characteristics under the right processing method.  
Mr. Chen again let us do the whole work not only because he trusts us, but also because the aging potential of the tea we made is quite impressive to him judging by previous experience. As a result, we believe this newly made "Lily Cream" is your another great tea for the daily collection, with its sweet butter aroma and minty aftertaste. 

Status Update 4/29/2022: We realized this tea actually has a bug bitten character after years of storage, and therefore we have added "Bug Bitten" to the title.
Harvest:  Winter 2019 / 冬 貳零壹玖
Varietal:  Jin Xuan / 金萱
Elevation:  200 M / 貳佰 公尺
Region:  Zhushan / 竹山
Fermentation Level:  25% / 分之 廿伍
Roast Level:  1~3 / 壹 至 參  分
 Ready to brew!
 Brewing......
 Needless to say, Zhushan has one of this old dog's most beloved plantations in Taiwan. What made this old dog really surprised was that minty feeling in the mouth which had never appeared before. The aroma is again strongly buttery at the bottom of the cup. It actually smells like very high quality cream with a floral flavor. Always pleasant and tender, that's what can make this old dog a calm dog every morning.