Yuchi Organic Ruby 18 "Agate Nectar" Black Tea - Winter 2019
Taiwan Sourcing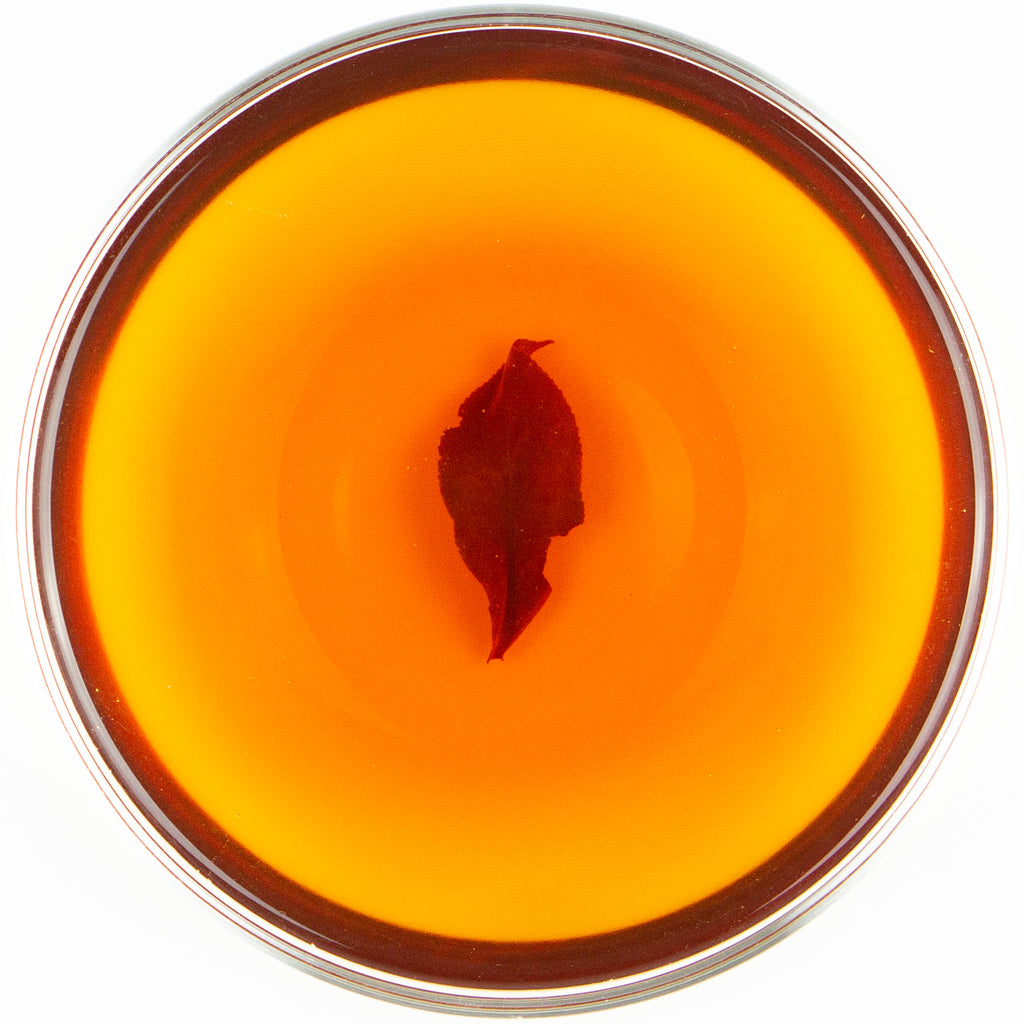 This is a tea the tea farmer asked us to reserve some for their own daily drinking. Family Yeh is our good friend, who is also the farmer that manages material for "Nectar Melody." We obtained this unusual material again without much early notice, however we are glad we made the right decision to got it.
" It has a lot of pest again!" As the younger brother excitedly told us.We are just glad we have another superb material to work with, not much excitement as we did for "Nectar Melody," because Ruby 18 is ubiquitous in the market especially from Yuchi. However, once we completed this tea, we realized how unusual it is after tasting the draft tea of it. 
It is not just that nectar flavor which made this tea special. Under our processing and the help of winter season this Ruby 18 taste and feels like nothing we had before. It is so sublime that the mother of Yeh family asked us not to take it all back after drinking it. "We want to drink this everyday!" as the mom asked, so to make everyone happy, several jing of this tea was returned.
We strongly encourage anyone who is already familiar with Taiwanese Ruby 18 hoard this tea. Tea never cease to amaze us, and this is another example of why and how. We never could imagine Ruby 18 could reach such level of quality, but now we can thanks to family Yeh. If you missed "Agate Pond" from 2018, you should not miss this "Agate Nectar." If you are one of the lucky owners of "Agate Pond," this "Agate Nectar" will bring you to a whole new realm of nature.
Harvest Season: Winter 2019 / 冬 貳零壹玖
Varietal: #18 Ruby /  紅玉 拾捌號
Elevation: 640 M / 陸佰肆拾 公尺
Region: Yuchi / 魚池
Fermentation Level: 85 % / 分之 捌拾伍
Roast Level: 0 / 無
 Drinking it right now...
 Waiting for creek water...
 An old dog was literally too "doped" to do anything after drinking this. To be honest (as it always has been), an old dog did not have much fascination for this tea before processing it. It was just another Ruby 18, and another usual black tea procedure with our delicate touch. However, after the charcoal roasting refining and several weeks of storage, it completely transformed an old dog's understanding of Ruby 18's potential. It felt really like "Assamica Guardian." You are just too relaxed from inside out after several cups with this "Agate Nectar"......an old dog needs to lie down now......