Nanshan Organic Qing Xin "Red Lotus" Oolong Tea - Spring 2020
Taiwan Sourcing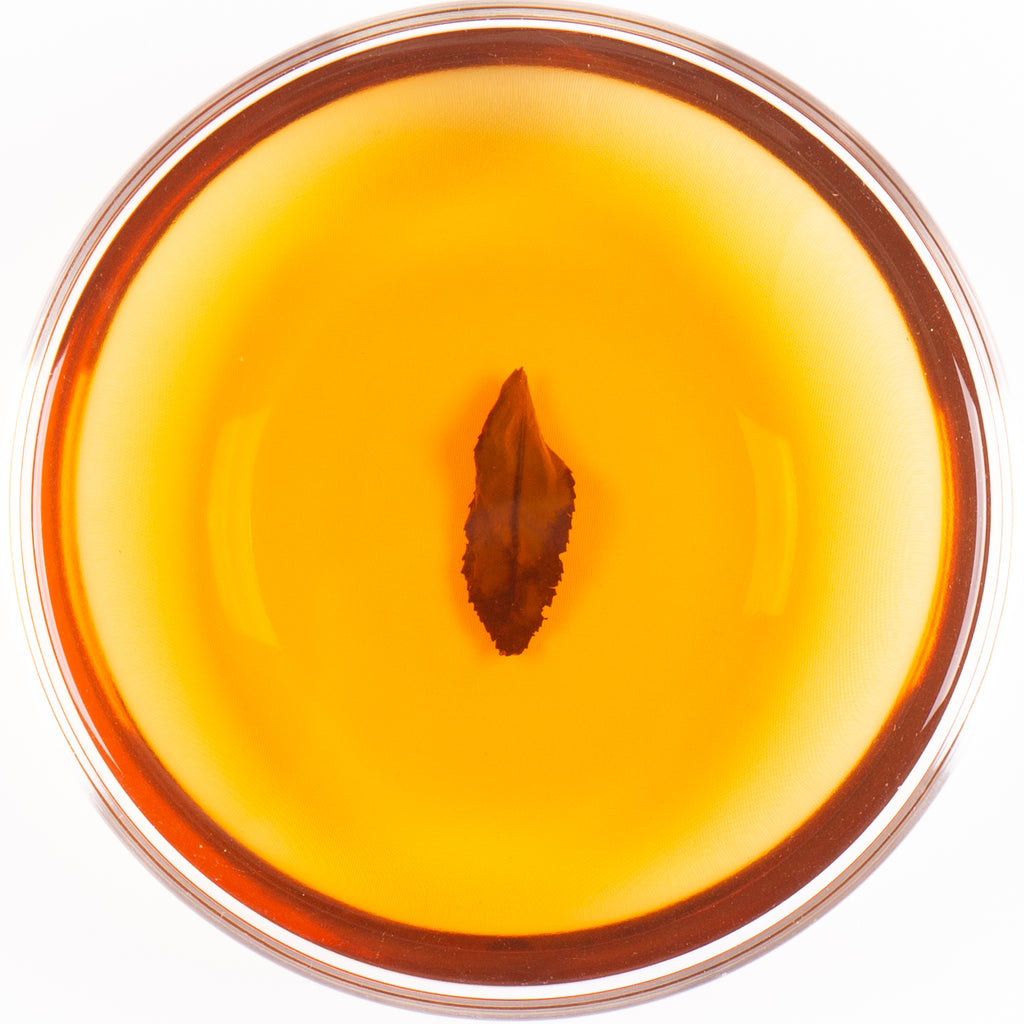 Our new decade of Nanshan is finally ready for you on the shelf! This tea opens the second year of our collaboration with Mr. Chang and his family, and we again created something very special for you.
For people who are new to Taiwan Sourcing, this will be probably the first time you hear this name "Nanshan." This is perfectly fine, since this is not a place that is famous for its tea (since nobody really cares here), but a place famous for its "cabbage" supply instead. For this reason, we did not expect this area could have a tea plantation this clean. 
Taiwanese consumes lots of cabbage each year. You can observe this when you are eating here from night market to regular restaurant. Nevertheless, cabbage growing comes with great cause for its delicacy. Bugs also loves the sweetness cabbage carries, making the use of pesticide fundamentally necessary for such industry. Nanshan area, which locates at the south side of Yilan, supplies 70% of cabbage demand in Taiwan, which makes this place valley filled with pesticide. Nanshan's micro-climate is proper enough for cabbage to taste good, and that should be the same on tea.
It is therefore a miracle for such tea plantation to even exist at Nanshan. Our farmer Mr. Chang was both wise and fortunate to find the tea plantation of this tea. It is located high above away from the cabbage plantation beneath with a gravel-like soil  condition, it was also for this "gravel soil" condition the landlord (Mr. Chang rent from him) did not know how to use it since their cabbage certainly can't grow here. In short, the existence of this plantation is a wonderful coincidence.
This Spring's Nanshan is a completely different tea from what you may already tried from previous year because we altered the processing a little bit to create a "Oriental Beauty" like character by withering it very heavily. As you can see in the photo, the tea carries a bit reddish colour after brewed, making it similar to what people might normally referred to as "Red Water Oolong," a name that was invented by a Taiwanese tea writer Mr. Ji (季野). This "Red Lotus" carries a wonderful ripe fruit aroma and smooth flavor that is difficult to find in today's market, and we know you don't want to miss it!

Harvest:  Spring 2020 / 春 貳零貳零
Varietal:  Qing Xin Oolong / 青心烏龍
Elevation:  1180 M / 壹仟壹佰捌拾 公尺
Region:  Nanshan / 南山
Fermentation Level:  35% / 分之 肆拾
Roast Level:  2 / 貳號 分
 It may be called Red Lotus, but the tea is pure gold! In a glass cha hai, the tea soup is truly a sight to behold. Crystal clear and brilliantly golden, the tea soup has me mesmerized. Somewhere between a Hong Shui and Gui Fei, both the tea soup and wet leaves smell deliciously perfume-like. This is one of those teas with a taste that truly matches its aroma. Sweet and super salivating, Red Lotus is a delightful liquid dessert!
 Wait for it to brew......
 Wait for it to brew......