Paguashan Wu Yi Natural Farming "Nectar Earl" Bug Bitten Oolong Tea - Spring 2020
Taiwan Sourcing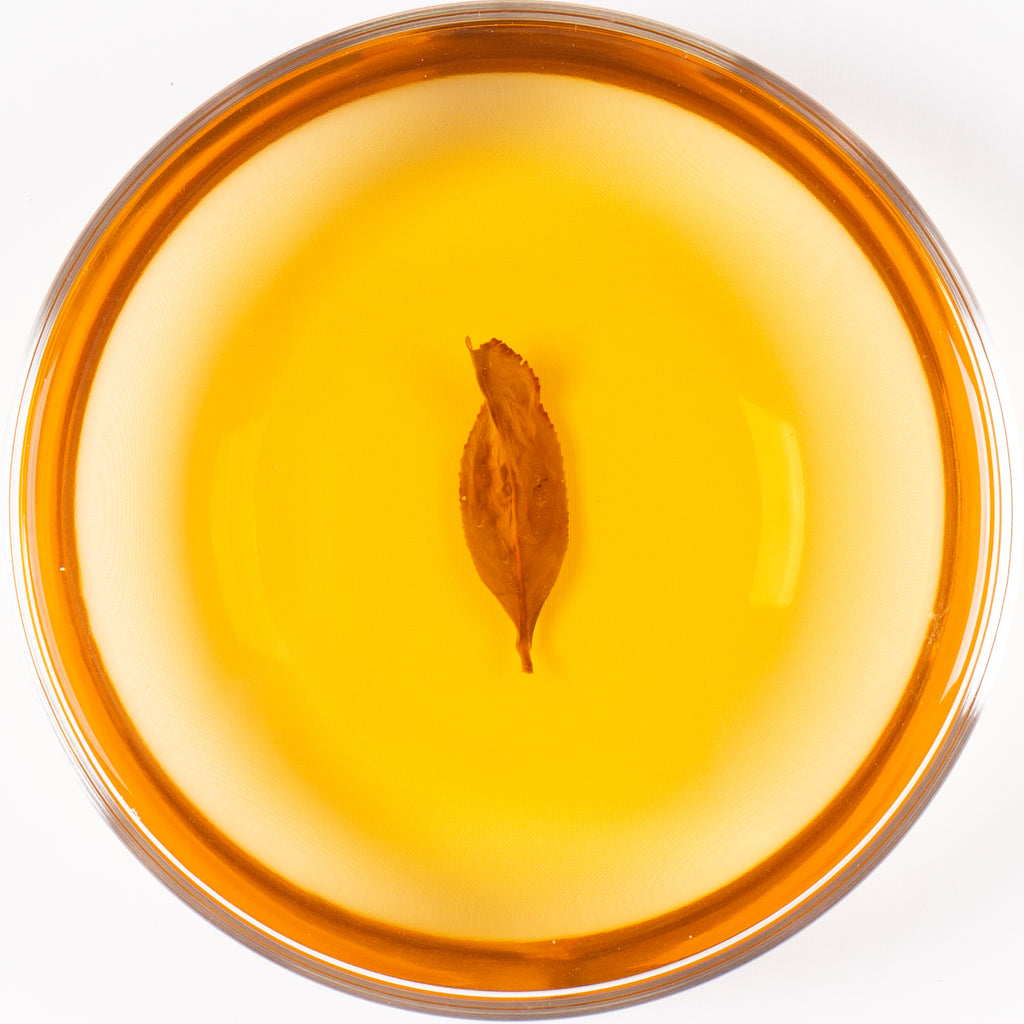 This years "Overlord" turned into something we were totally not expecting. As you can see in the title, this plantation "suffered" enough bug bitten-ness from the little grasshopper. As a result, this tea becomes something that is completely different from all of our previous "Overlord."
As people have been knowing Taiwan Sourcing for, the plantation that grows "Overlord" has became an icon of us. However, this plantation this year give us a milestone tea to offer. We receive a great gift from the nature thanks to our persistent collaboration with great farmers. Such a long term collaboration can certainly not be achieved without tea lovers support and trust. We again have to give a big "Thank you!" to you all who love Taiwan Sourcing, because without you this wonder will not happen.
This "Nectar Earl" was refined with charcoal roasting as well even though we did not put that in the title like "Overlord." With Master Zhuang's careful refining with our exquisite processing insistence, this material from this plantation reach a new pinnacle of itself, just like we have been challenging ourselves every season to deliver better tea and experience. "Nectar Earl" will be another exceptional experience we don't think we are able to produce for another long time, and we certainly cannot wait to see its aging potential, so please reserve some for aging!
Harvest: Spring 2020 / 春 貳零貳零
Varietal: Wu Yi / 武夷
Elevation: 450 M / 肆佰伍拾 公尺
Region: Paguashan / 八卦山
Fermentation Level: 35 % / 分之 參拾 伍
Roast Level: 2 / 貳 分
 Amazing still...
I was quite pleasantly surprised by this spring`s Wuyi "Nectar Earl." I love how the big bitten sweetness enriches the Wuyi varietal character. It is very satisfying and definitely a unique experience if you've been enjoying the Wuyi teas our "Old Dog" has been making. So much flavor, body, and harmonizing in the body. Such a good tea!
 This in-depth thought was written after this tea was completely sold out. An old dog secretlty reserved some of this tea for himself to see what it will turn out a year later. Exceptional is a word put lightly on this tea. Nobody can tell what this tea is while blind tasting it since it was just something so out of this world even though the Wu Yi character was still there under the coating of aging after carefully observed. The delicacy is not a thing you will see both on a Wu Yi or a age tea, but this "Nectar Earl" trasnferred that elegancy beautifully as time goes by. It is like watching your favourite film star getting older without seeing him or her being bothered by aging. The existence is just getting refined and soothen as the curvature of time shifting its gradient to a different angle. To anyone who still owns this tea, an old dog congratulates your patience and perseverance. The wait is worthwhile, so does the one who is still brewing this tea in the year of 2022.