Songboling Organic Rougui "Nectar Cinnamon" Bug Bitten Oolong Tea - Spring 2020
Taiwan Sourcing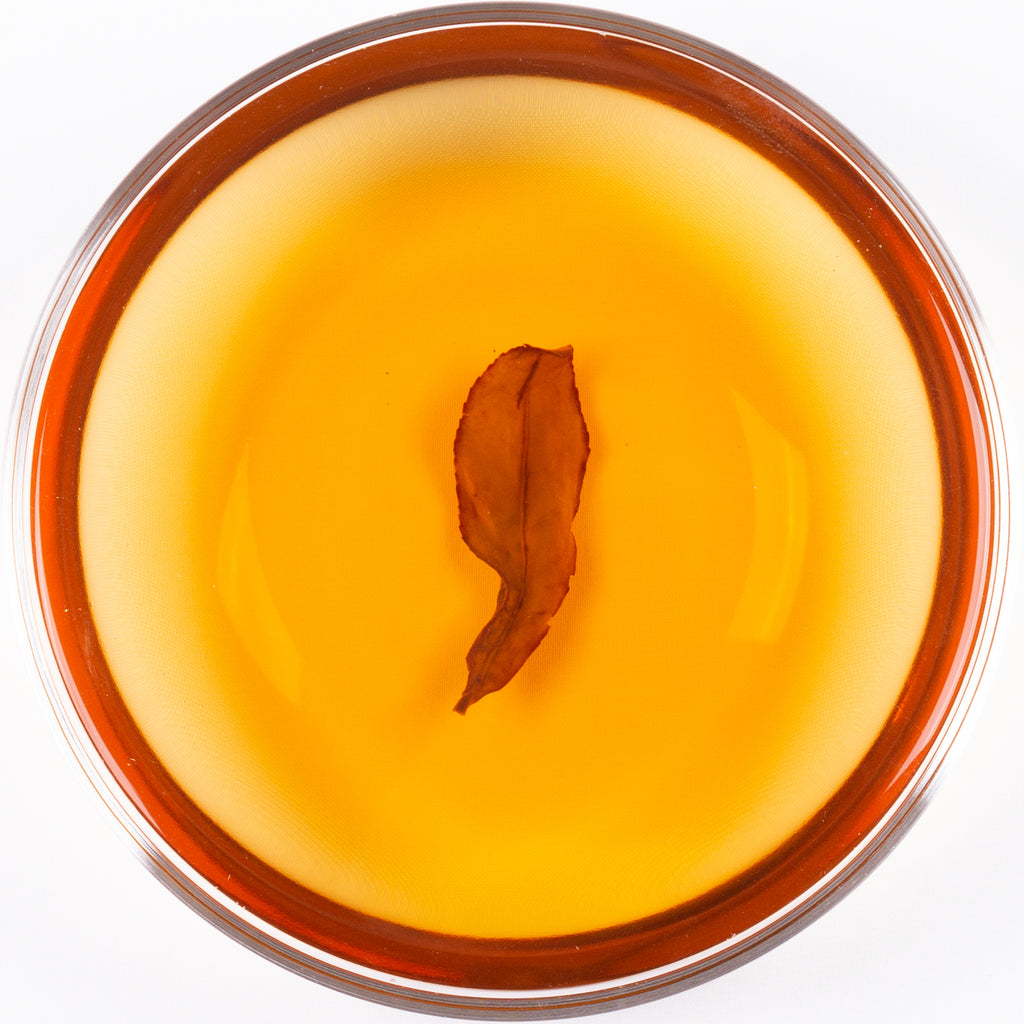 As a tea processor, it is always an exciting news to hear when there is a rare and new varietal to work on. This tea is that example, and we surprisingly found it was a bit bug bitten by the grasshopper.
This spring we processed two typed of this varietal. One is more traditional, and one is the one you are seeing here - has a bug bitten character you will not be able to find from its original place. Also thanks to farmer's outstanding management, this Rougui has a clean terroir you will only find on Taiwanese teas. Under our traditional processing and proper roasting, we created a Rougui oolong that is very gentle compare to its ancestor from Wu Yi, yet pungent  enough to remind you of its origin. 
This tea definitely no longer has that "cinnamon" character since it was elevated by the little grasshopper. You can treat this as the upgraded version of the original Rougui varietal. a treat that you can only find in Taiwan unlike anywhere else. 
Harvest:  Spring  2020 / 春 貳零貳零
Varietal: Rougui / 肉桂
Elevation:  350 M / 參佰伍拾 公尺
Region: Mingjian Songboling / 名間 松柏嶺
Fermenation Level:  35% / 分之 參拾伍
Roast Level:  3 / 參 分
  Brewing......
 Boiling Water.....
 Another unique varietal from this season. An old dog did not notice the bug bitten character until the tea was finally refined and sent back to us. Probably was because of an old dog's busy schedule made an old dog too busy to notice while processing it.