Yakou Natural Farming Qing Xin "Caramel Hornet " Oolong Tea - Spring 2020
Taiwan Sourcing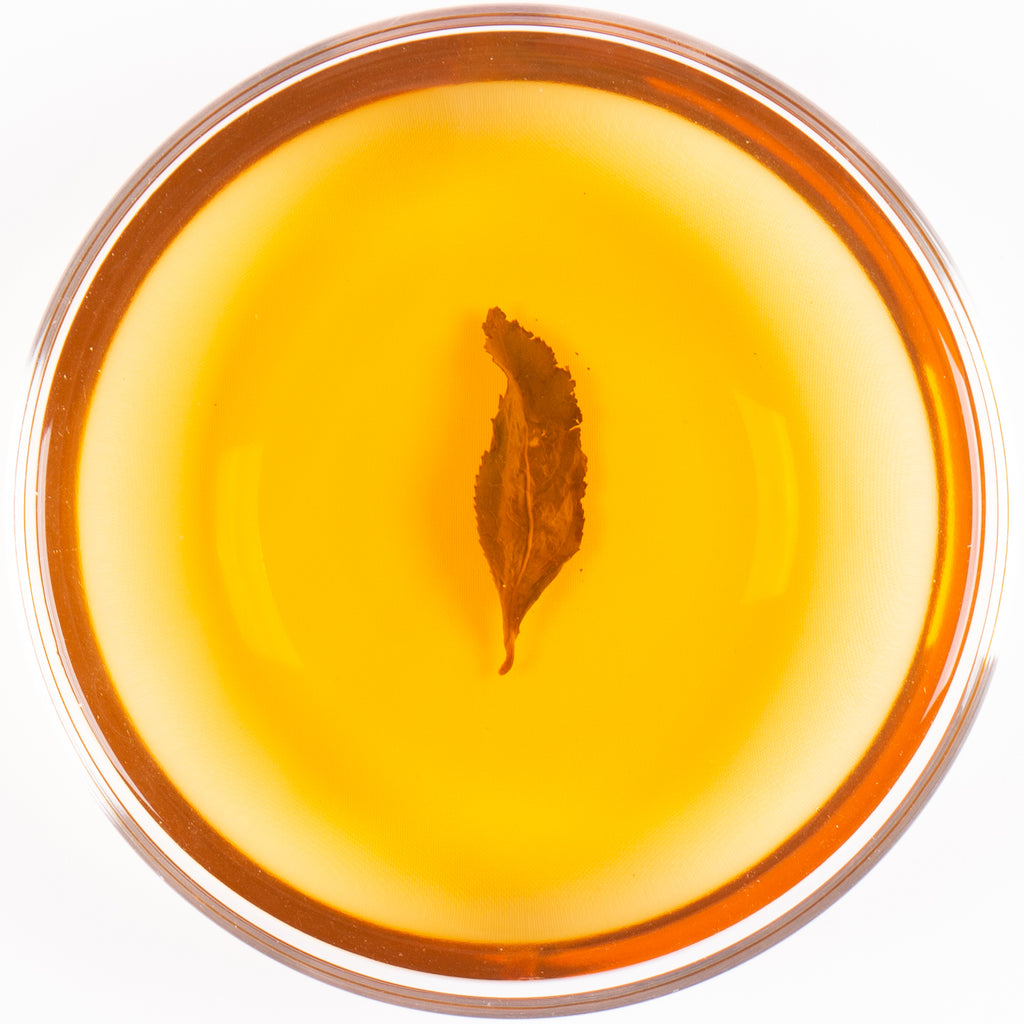 Located five minutes away from our beloved Nanshan plantation, this new wonder we discovered back in 2019 winter is now our plantation for long term cooperation, because it was also properly managed by Mr. Chang. 
Mr. Chang is the farmer who is in charge of tea materials from Fanbaoshan and Nanshan. These two plantations have a great reputation now thanks to his dedication of over a decade. What we did not know was there is another plantation close by to Nanshan - Yakou, a place that is only 5 minutes away by driving. 
Once you kept driving into the cabbage valley we mentioned in Nanshan, you will eventually be out of it, then eventually reach the bealock between Central Mountain Range and Snowy Mountain Range of Taiwan. The plantation is right next to this very special geographical spot, and the slope of this plantation is very steep with soil that has well-drained condition.
This plantation served an unusual purpose for tea understanding in last winter. It enabled us to realize the effect of "terroir" (microclimate) fully by comparing two plantations this close with identical elevation, managed by same person, same varietal, processed by same artistic approach by comparing it with "Oriental Lotus." It has a caramel character this season thanks to the perfect weather, and the team is enjoying it at the moment while waiting delightfully for its future aging.
Current Status: Quantity below 3 jing
Harvest:  Spring 2020 / 春 貳零貳零
Varietal:  Qing Xin Oolong / 青心烏龍
Elevation:  1180 M / 壹仟壹佰捌拾 公尺
Region:  Sihyuan Yakou / 思源 啞口
Fermentation Level:  30% / 分之 参拾
Roast Level:  2  / 貳 分
 Pure deliciousness! If ever a tea was so aptly named, Caramel Hornet is it because the caramel notes are more than just a little noticeable. Depending on the choice of brewing vessel, you can get a nicely caramel-tinged, fairly light-bodied tea to a full-on creamy caramel dessert. I'm looking forward to seeing how this one ages, as I have a feeling the sweetness is going to be enhanced even more with the passage of time!
 Wait for it to brew......
 Wait for it to brew......