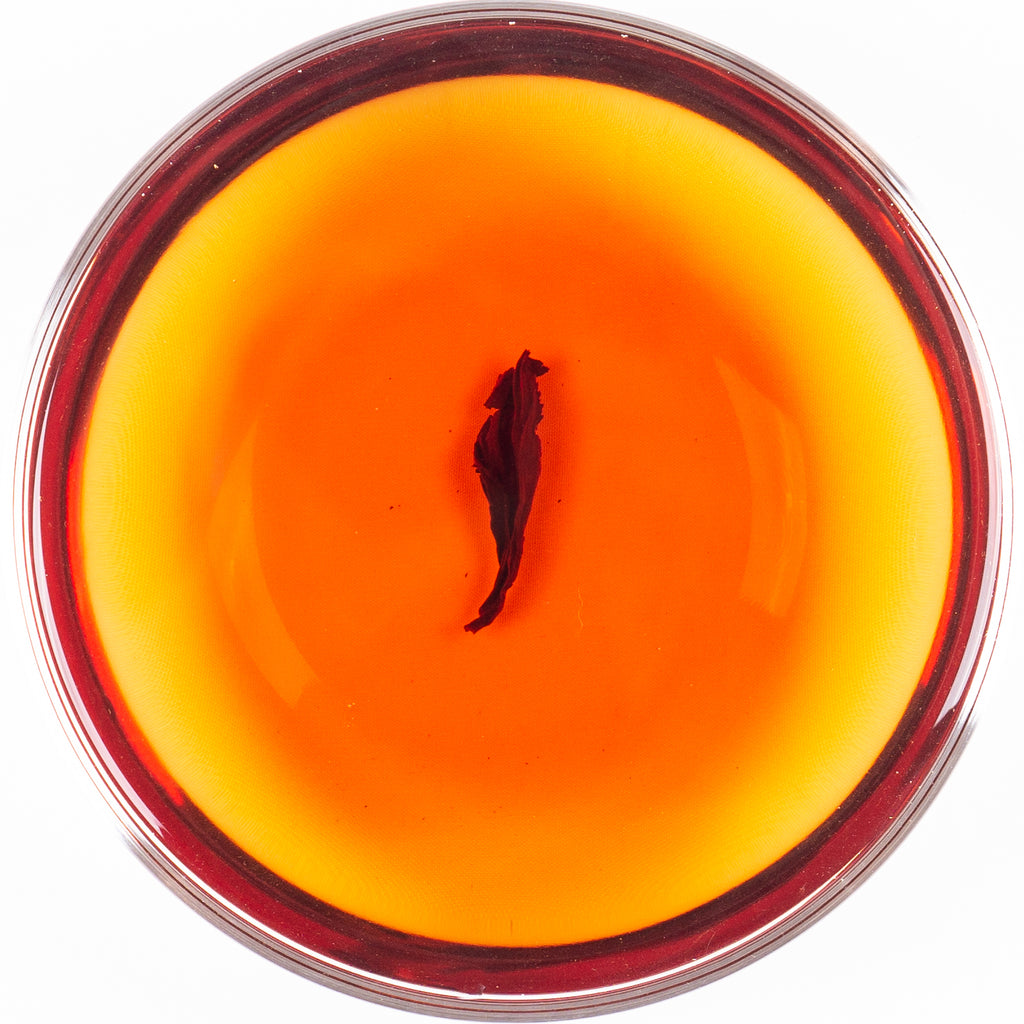 Most of the Jin Xuan we encountered in the market were made into "Jade Oolong" to celebrate its milky scent, but that milky aroma was often the result of weak withering process. A properly processed Jin Xuan jade oolong should contain a "mango-like" aroma as well. However, this Jin Xuan is a black tea, and a strong one from one of the most famous tea locations in Taiwan - Dong Ding.  
Thanks to our very good friend Mr. Chou, who is a young tea farmer from Lugu area, we are able to have decent and stable black tea made from Jin Xuan varietal. You will find the similar fruity aroma from this specific varietal in this tea, but will also notice it has an added touch from its particular region. And also like what people will conceive from a Lugu tea, It is a little bit roasted like teas from Dong Ding.
This is a tea that has every traits of what a Dong Ding seeker would like to find in the current market for Dong Ding. Whether you are one of those tea lovers or just a black tea lover, you will love this wonderful tea.
Harvest:  Varied / 不定
Varietal:  Jin Xuan / 金萱
Elevation:  800 M / 捌佰 公尺
Region:  Lugu / 鹿谷
Oxidation Level:  85% / 分之 捌拾伍
Roast Level: 1 / 壹分
 This tea is perfect marriage of Dong Ding, Jin Xuan varietal and Black tea processing.  It has a GABA-like taste at time, dried fruit notes and that unmistakable Dong Ding roasted taste.  This tea, although delightful right now will gain more complexity over the next couple of years!
  Thick rich aroma. Slightly roasted flavor that has a sweet finish. This is a simple yet pretty satisfying tea. I liked longer steeps around 3-5 minutes and enjoying a big cup to sit with and read.
 This is a tea that is very similar to our already listing Alishan Jin Xuan Black Tea, since it was made from the same varietal. What makes it different from the Alishan version is its aroma. The aroma of this Jin Xuan is way stronger compared to Alishan's tenderness. They feel like twin sister with different characteristics when compared side by side, and to say which one would better would be meaningless, because both are very enjoyable tea to an old dog's taste.