Fanpokeng Natural Farming Dah Pan "Butter Longan" Red Oolong Tea - Summer 2020
Taiwan Sourcing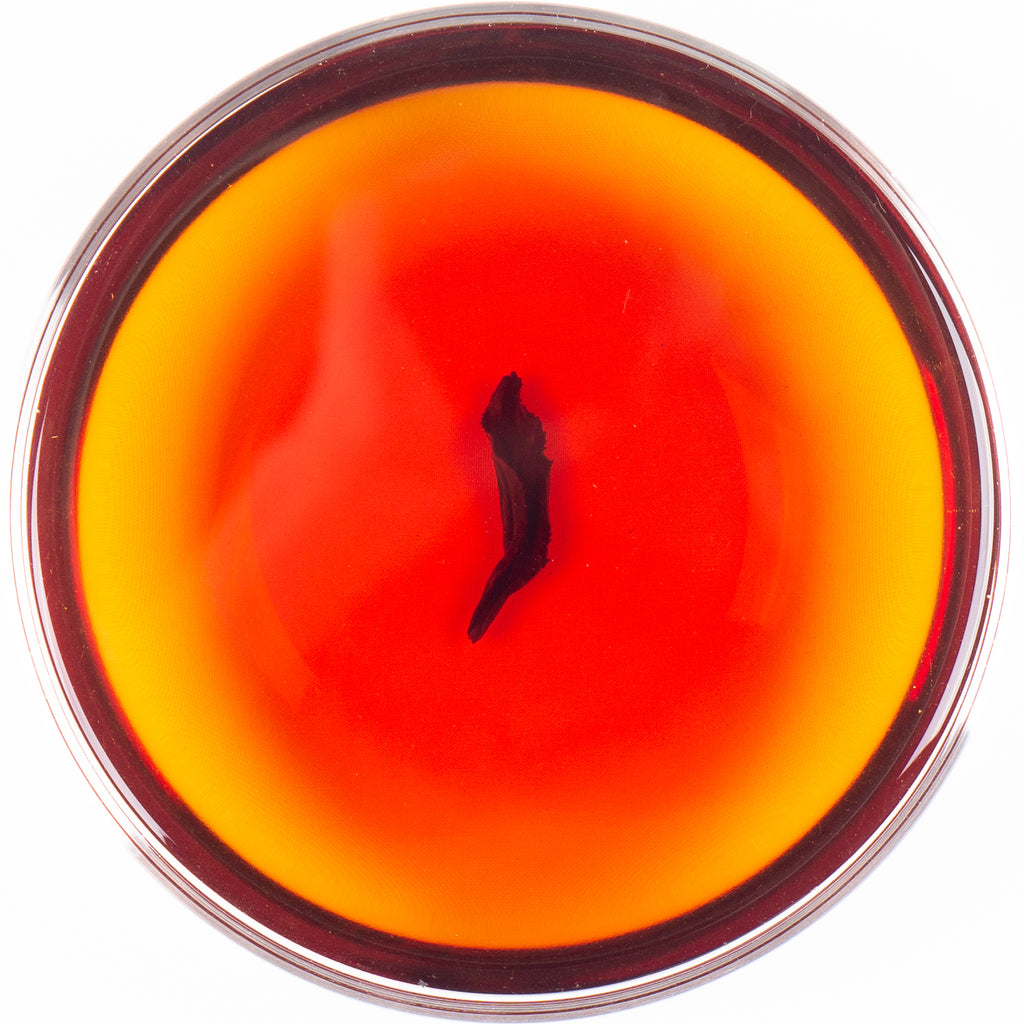 There are a lot of abandoned plantations  in Beipu area, and thanks to our friend Mr. Chen, who have been working relentlessly at Beipu area, some of these plantations are under his careful watch and being utilized properly. This tea plantation at Fanpokeng are some the cleanest land we encountered so far in Beipu, and suffered from pests this season like many other teas. 
Abandoned for decades, the surviving trees proved their value and conspicuous character through their longevity just like the Qing Xin Oolong of "Pangolin." The land owner (who is a old grandma if you are wondering) asked Mr. Chen of Beipu not to use their land for any other purposes but to ensure the tea trees may be retained. As a result, Mr. Chen has became the guardian of this rare and pure land.
Besides the strongly bug-bitten oolong Mr. Chen made, he also created a red oolong, a style of oolong processing technique which combines the concept of black tea. This practice is commonly seen in the east part of Taiwan such as Hualien and Taitung, but certainly not common in the west. We are grateful to have Mr. Chen creating a red oolong using such a refined material, since Dah Pan varietal was known for its suitability of processing into a black tea.
The character of this tea is suggested by the name we gave it - "Butter Longan." Don't miss it if a good cup of red oolong is what you have been longing for!
Harvest: Summer 2020 / 夏 貳零零冬
Varietal: Qing Xin Dah Pan / 青心大冇
Elevation:  300 M / 參佰 公尺
Region:  Beipu Fanpokeng / 北埔 番婆坑
Oxidation Level:  85% / 分之捌拾
Roast Level: 0 / 無
 Waiting for it!
 Savouring......
 This is a tea processed quite awesomely by an old dog's friend.