Kanjiao Natural Farming Jin Xuan Oriental Beauty Oolong Tea
Taiwan Sourcing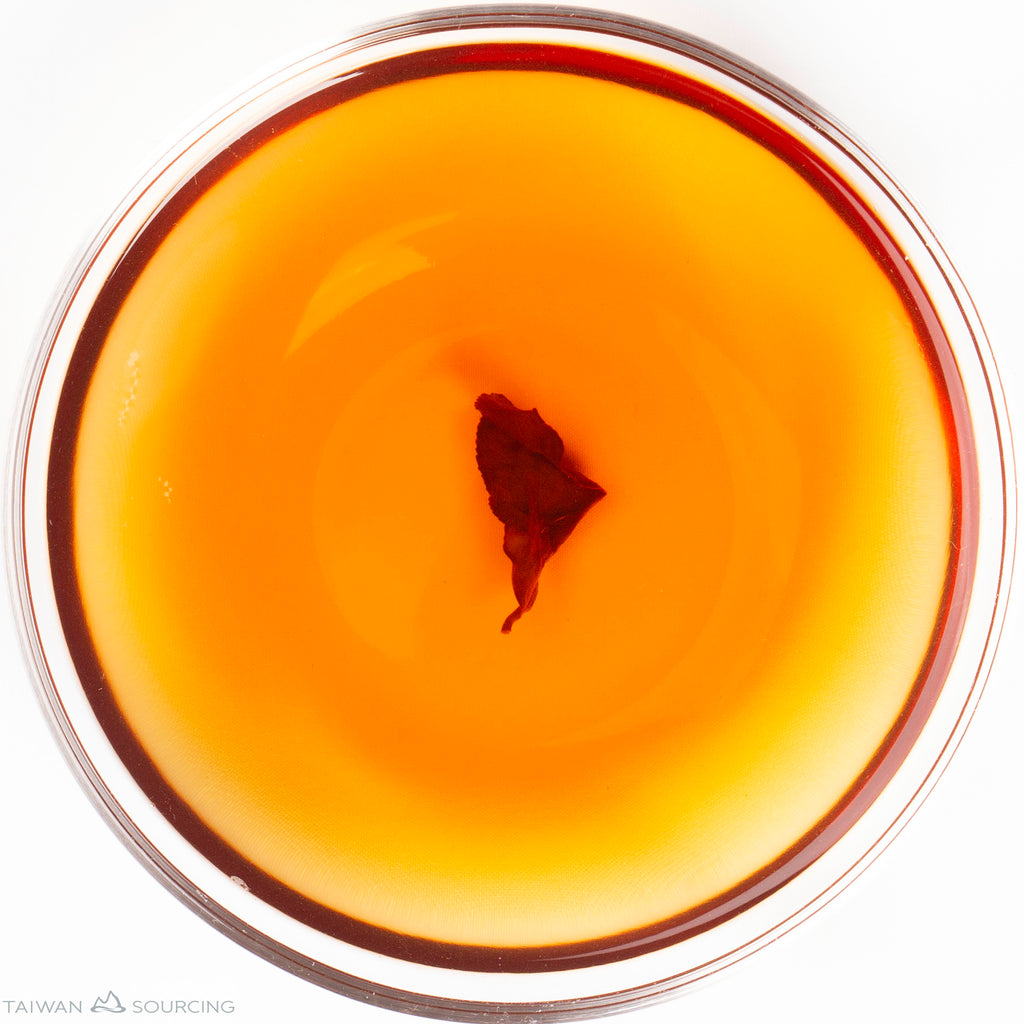 "How about making this batch of material into an Oriental Beauty?" This was what we suggested to our farmer friend Mr. Chen when we learned how small the typical harvest during our first inspection of his plantation in the summer of 2020. From that moment began the whole series of teas made from this plantation with this grade of material and style. 
Creating an Oriental Beauty using such quality material is always a blessing to us. Different from what people normally imagine, making an Oriental Beauty Oolong for us normally requires quite a heavy amount of human intervention to ensure the tea will have a "bug-bitten" effect. In other words, it is very difficult to have a strong bug-bitten effect without the usage of pesticide and herbicide. Once the ecosystem has been balanced like at Mr. Chen's plantation, the chance for a bug-bitten effect is drastically decreased. This is why you will not find the "bug-bitten" tag on this tea particularlly often, even though it is a summer tea, but will find the bug-bitten material from this plantation on winter teas like "Monarch Nectar of Lily." 
Due to the nature of how an Oriental Beauty Oolong is processed, a processor's hand will have a very close contact with the material itself since the big waving stage must be done by hand rather than in a big waving machine, thus a smaller quantity of the material is more manageable for this type of processing. Whenever this plantation gets very little harvest, we will make it into an Oriental Beauty style oolong tea.
The very first attempt in the summer of 2020 impressed everyone with its delightful character, proving the potential of this plantation. We hope that teas from this plantation will keep providing such a complete experience to you with its tender touch..
Harvest:  See Options / 見選項
Varietal:  TTES #12 Jin Xuan / 台茶拾貳號 金萱
Elevation:  300 M / 參佰 公尺
Region: Mingjian Township Kanjiao Village / 名間鄉 崁腳村
Fermentation Level:  80% / 分之 捌拾
Roast Level:  0 / 無
  I'm 100% positive that Ruby Lily has the power to convert anyone who says they don't like Oriental Beauty. It's an absolutely stunning example of what masterful processing can accomplish! The bug-bitten character is bold and upfront without being overpowering like many Oriental Beauty teas. With each sip, I can't help but think of dark chocolate with an undercurrent of honey-drenched flowers. Truly remarkable and a more than worthy addition to the Taiwan Sourcing lineup!
Extraordinarily fruity on the dry leaf nose. Wet leaf is so creamy and elegantly perfumed, Ruby aroma indeed. The steeps brew quickly with lots of flavor. 10g/180ml or so, quicker steeps into longer - lots of bold character with elegant undulations. Going from bold to soft and fruity to chewy and nicely biting here and there. By the seventh round there is still a lot of enjoyable depth, not too strong and not too soft. It's fun and a good learning lesson to brew this after many of the summer 2021-22 teas, as it's obvious how far our old dog has come.
 This year is a year blessed by lots of bug bitten-ness. The lack of production was due to severe pests all over Taiwan, which allowed us to create an Oriental Beauty from Mingjian.