Lugu Natural Farming "Supreme Emperor" Oolong Tea - Winter 2020
Taiwan Sourcing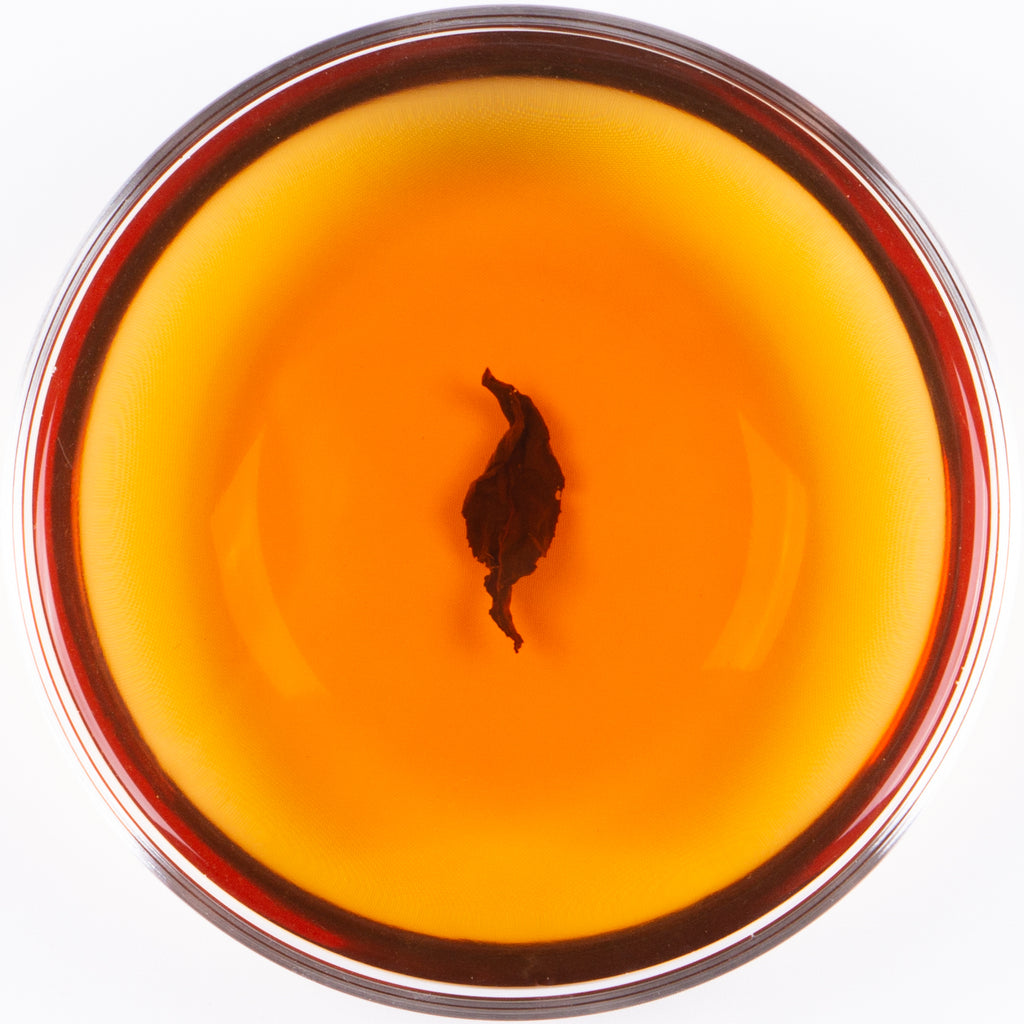 The name "Dong Ding" (凍頂), unlike what people popularly believe means the "frozen top," was actually a name given by local Hakka people at the end of 19th century. The original name was "Dung-den" (崠頂) in local Hakka culture which literally means "the top of the hill," but was misheard by the Taiwanese (Although Taiwanese as an national identity was not formed yet) at the time since they sound way too similar. As time went on, this mistaken understanding eventually became the "Dong Ding" rather than the original "Dung-den."
If you are familiar with the Dong Ding tea we have been offering, you may consider this as the upgraded version of our popular "Emperor," because the material of this tea came from the exact plantation of our popular emperor, but different section. Our great friend Mr. Zhou listened to our advice and ceased using artificial matters on this section. 
What surprised us even more is the processing of this tea was very true to the spirit of  traditional Dong Ding. We were too surprised so we immediately asked who processed the tea. "My dad, this one was done by my dad." Answered Mr. Zhou. We pretty got the whole production to our collection since we are not sure when will we be able to have another result like this again. 
So this tea was not processed to fit the "competition standard" for the judges. but simply processed by a person who loves tea and indulge his whole life into it like we do. Please do no expect a super high aroma when you first encounter this tea like other Dong Ding tea. Instead, please pay attention to its long lasting rhythm and throat feel even with its quite strong roasting style. We again thanks Mr. Zhou and his family's remarkable work while restoring the purity of the land. May this "Supreme Emperor" be a Dong Ding everyone has been looking for. 
Harvest: Winter 2020 / 冬 貳零貳零
Varietal: Qing Xin Oolong / 青心烏龍
Elevation: 900 M / 玖佰 公尺
Region:  Lugu / 鹿谷
Fermentation Level: 30 % / 分之 卅
Roast Level: 5 / 伍 分
 Savouring......
Classic dong ding - not sorted and refined for competition style.. it has more body and hearty flavors with rich roasting. Really reminds me of being in a Taiwanese tea house. It has a satisfying high pitch aspect as well. Strong and complex.
 An old dog was very wrong about this tea at the very start. He thought this tea was just another Dong Ding, then after couple sniffs again and again an old dog could not believe his nose - a traditional Dong Ding is here! An old dog really could not describe how excited he was when the realization came true. This is finally a Dong  Ding that did not follow the "pop-culture" in tea market and true to its spirit, and an old dog is happy to see people are able to try this. Let's drink!