Yuli Organic Big Leaf "Dark Land" Bug Bitten Oolong Tea - Winter 2020
Taiwan Sourcing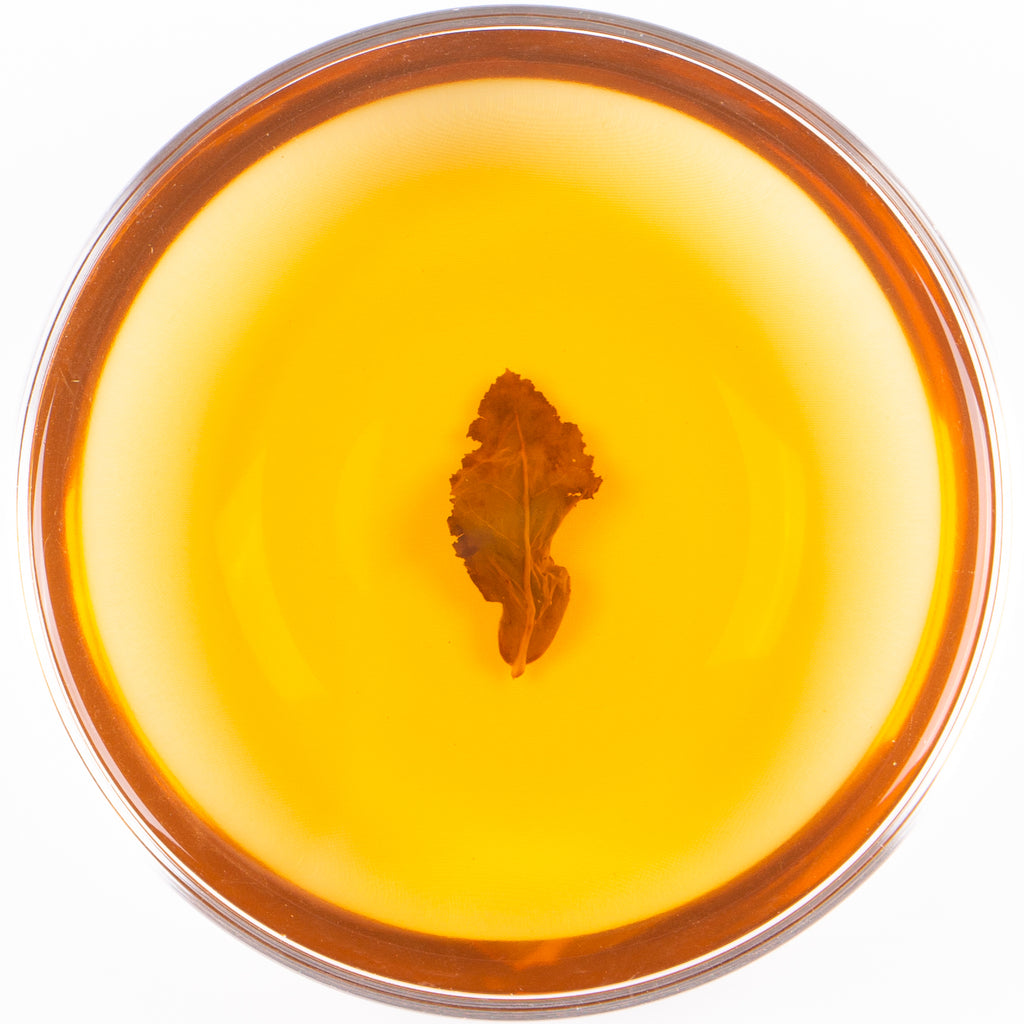 Collaborating with this plantation had been our plan since the end of 2018, but we never were able to execute such expedition until the end of 2020. Despite in theory, Yili in Hualien county is just on the other side of island, it was relentlessly blocked by the grand central mountain, making the whole trip to be at least six hours long without any rest or traffic. 
We also faced lots of uncertainty at this region. We are not sure whether the coordination between different processing stages could be accomplished smoothly enough due to possible unwanted interruption. There were way too many things we had to look after while processing the tea, so could we able to achieve that after such long hour of traveling? Will there be a huge gap in the understanding of tea processing between west and east that will cause unwanted trouble? A lot of doubts and uncertainty worried us. 
Turned out the answer is yes the moment we arrived the scene, so we called extra help from Taichung to assist 6 hours after we were into the processing. Luckily, while waiting for our backup plan to arrive, we met a new friend who was willing to give us extra hand. Under his assistance we were able to accomplish early stage of the processing, and able to have a bit of rest from the 6 hours travel.
Our reinforcement arrived at 1:00 AM in a heavy rain. "How was the drive?" We asked. "It was OK." Answered Mr. Chen as it was just another regular day. Mr. Chen's incredible resilience amazed us as always, and we immediately began to discuss the difficulties we were facing, and the possibility to over come it. At 2:00 AM with crazy night of rain, we reached a conclusion - first batch of material would be made into red oolong, and another batch would be made into traditional oolong to ensure the success. After that we went to sleep. We planned to woke up at 6:00 AM, however overslept until 7:00 AM. Hualien is just way too far. 
The processing continued on once we woke up, and soon we realized this is going to be a tough varietal to work with. Maybe it is because of the varietal, or maybe it is because how strong the energy is from this land made of volcanic black soil, the wild character of this Big Leaf Oolong was not a easy one to transform, making the traditional style much harder to go through. Not only it requires endless labor at a certain timing, but also required lots of patience for the transformation 
We finally finished everything after sun just set, and began returning home as this crazy journey was almost at its end. This is the traditional style oolong that you will rarely seen from Hualien area since the knowledge and understanding was not popular over there, so you what may find there are mostly "black tea" or "red oolong." We are proud to deliver this very powerful tea and its environment to you, and wish we may accomplish more and more batch in the following days. 
Harvest:  Winter 2020 / 冬 貳零貳零
Varietal:  Big Leaf Oolong / 大葉烏龍
Elevation:  170 M / 壹佰柒拾 公尺
Region:  Yuli / 玉里
Fermentation Level:  30% / 分之 卅
Roast Level:  1 / 壹 分
 Wait for it to brew......
 Immediately transportative with its bug bitten-ness and deep oolong body in comforting caress. It's quite a sedating tea for me until the body feel "flushes". Comforting but deep and potent with crisp vegetal and slight metallic flavors under the big bitten sweetness. After a few brews it proves fruity and smooth with guts that last. Another unique experience worth trying.
 This varietal is one of the most powerful varietals we encountered, so you may consider it a "super-varietal" like wild tea. The land and climate build such a powerful energy for this tea trees even an old dog was amazed. The red oolong version was an immediate hit so an old dog does not need extra introduction. This traditional one is what an old dog preferred since it fully demonstrate the limitless possibility we can encounter on Formosa. If you are looking for a powerful yet delicate tea, this will be the one.