Yuli Organic Big Leaf "Dark Perfume" Bug Bitten Red Oolong Tea - Winter 2020
Taiwan Sourcing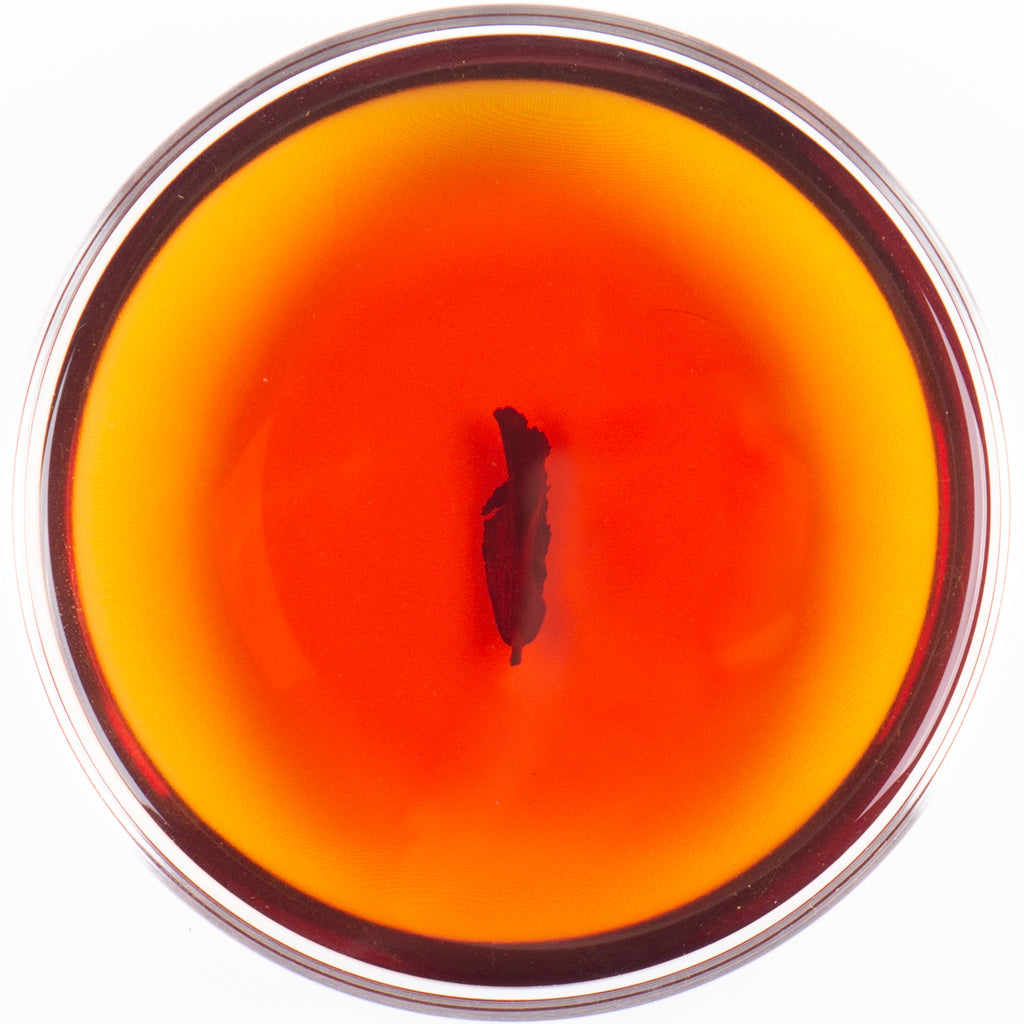 Collaborating with this plantation had been our plan since the end of 2018, but we never were able to execute such expedition until the end of 2020. Despite in theory, Yili in Hualien county is just on the other side of island, it was relentlessly blocked by the grand central mountain, making the whole trip to be at least six hours long without any rest or traffic. 
We also faced lots of uncertainty at this region. We are not sure whether the coordination between different processing stages could be accomplished smoothly enough due to possible unwanted interruption. There were way too many things we had to look after while processing the tea, so could we able to achieve that after such long hour of traveling? Will there be a huge gap in the understanding of tea processing between west and east that will cause unwanted trouble? A lot of doubts and uncertainty worried us. 
Turned out the answer is yes the moment we arrived the scene, so we called extra help from Taichung to assist 6 hours after we were into the processing. Luckily, while waiting for our backup plan to arrive, we met a new friend who was willing to give us extra hand. Under his assistance we were able to accomplish early stage of the processing, and able to have a bit of rest from the 6 hours travel.
Our reinforcement arrived at 1:00 AM in a heavy rain. "How was the drive?" We asked. "It was OK." Answered Mr. Chen as it was just another regular day. Mr. Chen's incredible resilience amazed us as always, and we immediately began to discuss the difficulties we were facing, and the possibility to over come it. At 2:00 AM with crazy night of rain, we reached a conclusion - first batch of material would be made into red oolong, and another batch would be made into traditional oolong to ensure the success. After that we went to sleep. We planned to woke up at 6:00 AM, however overslept until 7:00 AM. Hualien is just way too far. 
The processing continued on once we woke up, and soon we realized this is going to be a tough varietal to work with. Maybe it is because of the varietal, or maybe it is because how strong the energy is from this land made of volcanic black soil, the wild character of this Big Leaf Oolong was not a easy one to transform. We did not begin the killing green stage until another sunset, and the processing of red oolong simply requires extra step to accomplish the style. 
We finally finished everything after sun just set, and began returning home as this crazy journey was almost at its end. This red oolong "Dark Perfume" fascinated lots of farmers as we gave them to try. It got blessed from not only bug bitten-ness but also the traditional technique, making this the very first "red oolong" processed by us. 
Harvest:  Winter 2020 / 冬 貳零貳零
Varietal:  Big Leaf Oolong / 大葉烏龍
Elevation:  170 M / 壹佰柒拾 公尺
Region:  Yuli / 玉里
Fermentation Level:  80% / 分之 捌拾
Roast Level:  2 / 貳 分
 Wait for it to brew......
  First whiff of the vapors reminded me of some kind of higher end Lipton's iced tea 😂 it quickly revealed some sweet spicy citrusy layers that showed up in the flavors as well. A unique terroir, Yuli (near Hualien) black volcanic soil combined with traditional processing and red oolong style. It's got the classic charm of oolong in tandem with the same feel of a classic red tea. It's hearty and gutsy at the same time as being refined. It kind of sneaked up on me in terms of potency, so I'd say it's quite the lovely late afternoon tea.
 Processing this Yuli material was not as fun and easy as an old dog planned. Everything was quite chaotic when we arrived, and we realized without extra hand and experience this whole operation would turn disastrous. An old dog again thanks Mr. Chen for creating this beautiful tea, and an old dog know this tea will be immediately loved by anyone who savours it.