Dazuan Organic Ying Xiang "Apple Magpie" Oolong Tea - Winter 2021
Taiwan Sourcing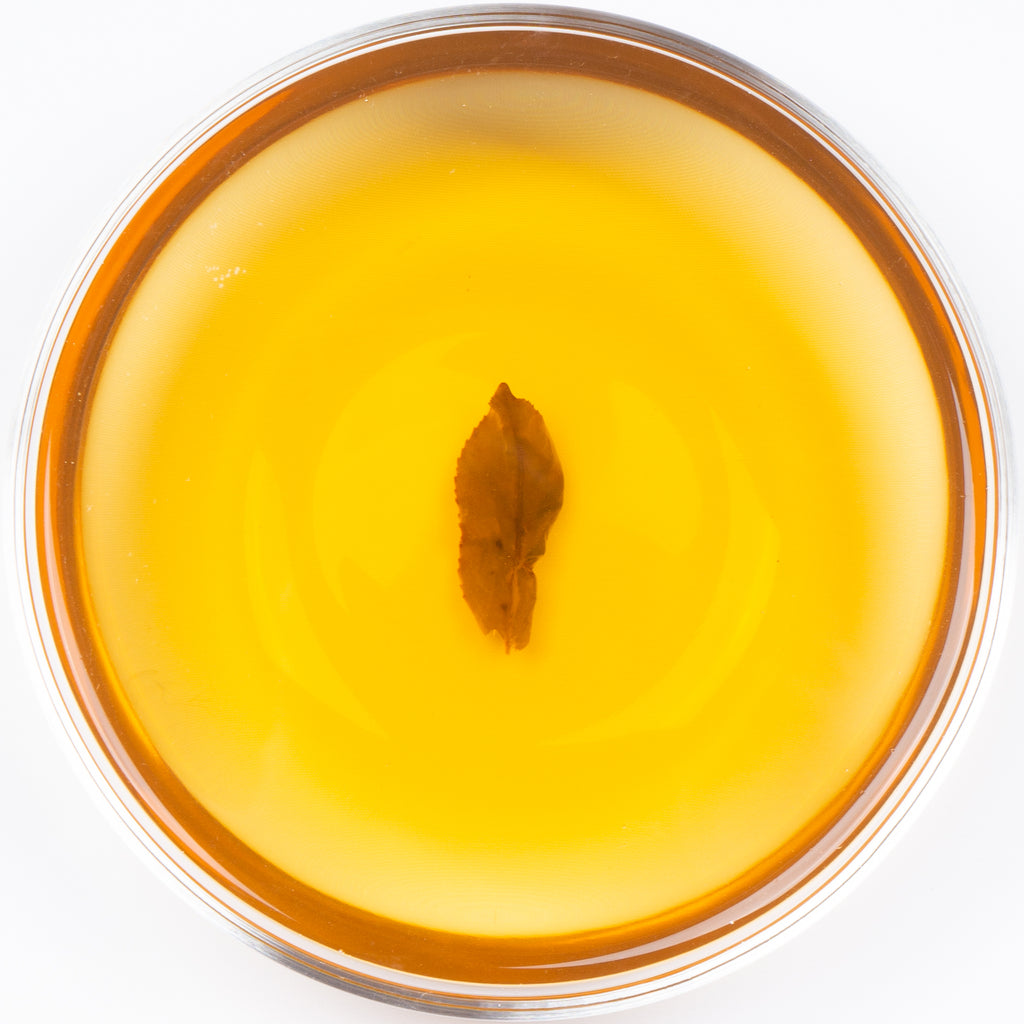 Ying Xiang varietal has been something very special to us since we met the Yang family. It has a modern character that only belongs to the 21st century, but that does not make it a superficial tea varietal. Instead, its unique varietal is getting more attention season after season as we discover the new potential for it. This is why this "Apple Magpie" got its name.
"Higher (elevation) is not always better" has became our signature when delivering a tea. What truly matters is the clean material and a mature understanding of processing, both of which are embodied in this tea. This Ying Xiang is cultivated in Dazuan village, a place which only has an elevation of about 350 meters. You will not be able to tell the elevation is "low" thanks to the mature processing technique and refined drying from charcoal roaster (which is the same on all our other oolongs from this season). The plantation is being properly managed by Mr. Yang and his family, and our processing works perfectly with their material.
The name "Apple Magpie" does not mean this tea has an apple character (or maybe it has to some objectively?). The reason for this name came from a type of bread that was only produced in Taiwan called "Apple Bread" which does not contain any apple element within but pure wheat. Since apple was considered as a precious fruit during the era inventor Mr. Liu was living, he gave this name "Apple Bread" as a sign of high quality bread. This tea has a super sweet aroma that resembles this type of bread which caught us totally off guard while brewing it, and the name "Apple Magpie" naturally came to our mind. Whether you have tried "Apple Bread" or not while visiting Taiwan, this season's "Apple Magpie" will give you a big smile of sweetness.
Current status: price adjusted due to aging transformation and low stock 
Harvest:  Winter 2021 / 冬 貳零貳壹
Varietal:  Ying Xian / 迎香
Elevation:  350 M / 參佰伍拾 公尺
Region: Dazuan / 大庄
Fermentation Level:  25% / 分之 廿伍
Roast Level:  1 / 壹
 Brewing......
 First whiff is scrumptious and bright, inviting.
It goes from floral to creamy and back again on the nose, what a delight at first taste too. All around tasty and comfortable.
The layers of the tea come out so cleanly and flavorfully. Using boiling water and about 6g/100ml proved a juicy spot. Maybe it's suggestive but I feel like there might have actually been a bit of crispy apple in there!
 This tea, after more than one year of aging, finally revealed itself to a matured and splendid form. The new processing method that was applied to this tea in the year of 2022 was a concern for an old dog. Like you may know on our other tea "Frost Earl," which had no flavor when finished, this "Apple Magpie" had the same concern to us at the time. Only until a year and half later it had quietly matured into a splendid and rich oolong tea we have been looking for. This tea is a true surprise to us, and it is delicious to say the least. An old dog invite anyone who would love to experience a wonder of tea to give this tea a try. It is no longer "Apple Magpie," more like "Apple Swan." (Written on 4/11/2023)