Wuhe Organic Big Leaf "Cranes Land" Oolong Tea - Winter 2021
Taiwan Sourcing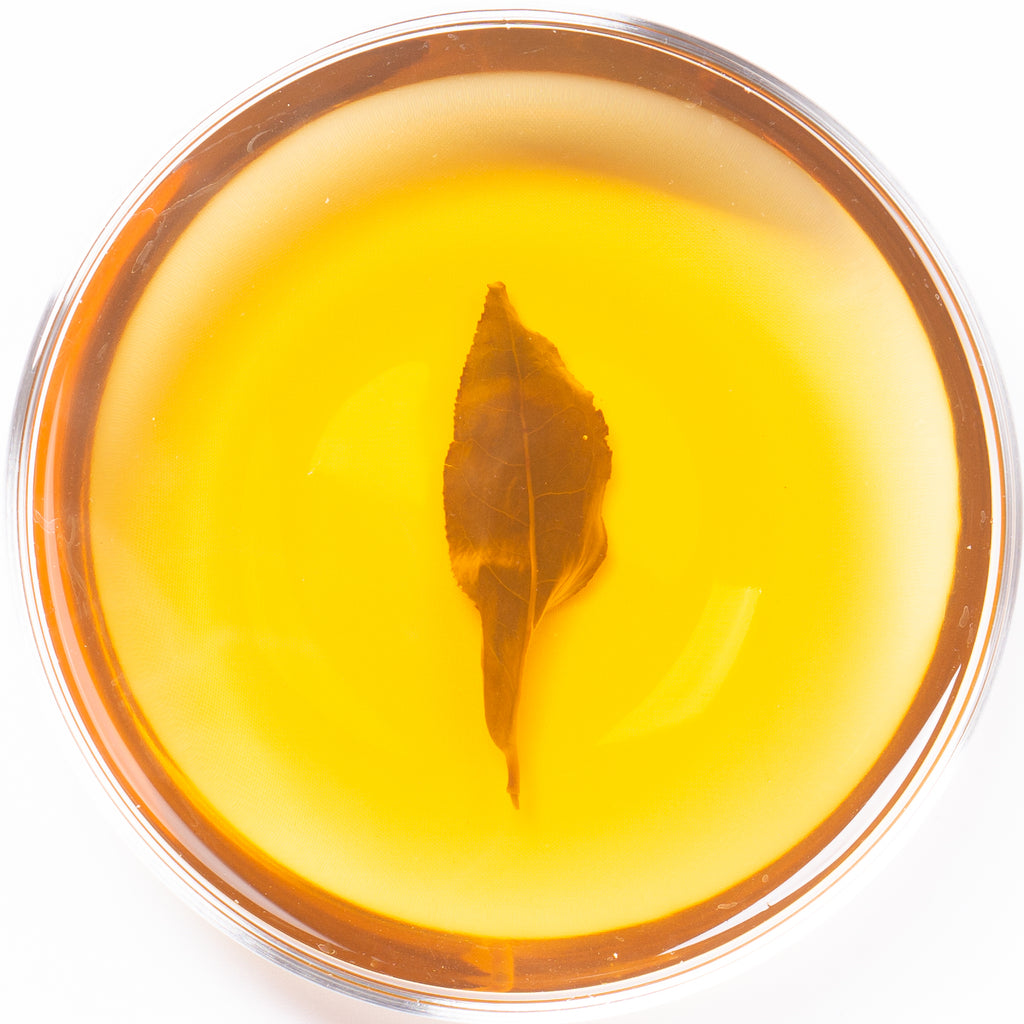 The plantation at Yuli was no longer viable for us to process tea due to management reasons, so we had to find a new farmer to source the magical material that is the Big Leaf Oolong varietal. This is why we eventually made the long trip to the Hualien Wuhe area to search for a farm to work we, and fortunately we met the Nian family.
Hualien is never an easy place to reach when you live on the west coast of Taiwan. The Central Range route is an exhausting path to travel, and the coastal route is so tedious that one loses their sense of space and time on the journey. To reach Hualien efficiently, a person has to drive non-stop for at least six hours. Every trip to Hualien feels like a visit to a foreign land. With the help of our friend Mr. Yeh whom we met on our last trip, we were able to meet farmers from the Wuhe area. Wuhe is only a twenty minute trip from Yuli, but its terroir it completely different. This would be a new exploration for us, but we soon met a new challenge - nobody wanted to sell their material, because it was never done before.
As the sun began to set, we could still not find anyone who was willing to sell their material to us. The hope of processing a new batch of Big Leaf Oolong from the Hualien area was dimming as the sun began to set on us. Fortunately, we met the Nian family and they gave us the nod we had been looking for. The only condition was that we had to process the material elsewhere, and we did not think of this as a problem at the time. Unfortunately, a week later we would be proven wrong.
"I am sorry, man. I did not expect this to happen." Mr. Yeh made an unnecessary apology as we were desperately looking for a tea factory where we could perform the withering, big waving, and killing green. Our originally planned processing site was cancelled due to family reasons, which was slapped right into our face as the plucking was happening in the plantation. Like headless chickens, Mr. Yeh and we were searching for a feasible tea factory all over Wuhe area. We even came up with a plan to carry the material all the way back to Beipu if there really was no way to process it locally. It seemed like all these bumpy rides were God testing whether our will was strong enough to make a Big Leaf Oolong happen. If we had failed, this tea would not be here at all. A tea factory that was publicly funded and built by the locals eventually appeared on our radar, and we felt the rest of the story would go as smooth as butter. That is, until the next day.
Due to the relatively small quantity being produced, nobody in the Wuhe area was willing to roll the material that had already been kill greened. A contingency plan must be sorted out again before the entire operation turned into a disaster. The only way to get this operation properly wrapped up was to immediately take the entirety of the material back to Mingjian county and ask Mr. Ko, our long term partner, to cloth roll the whole thing for us. This meant an urgent but long drive for at least 7 hours - a Tea Odyssey.
Processing this "Crane's Land" was like a foreign experience, and luckily this tea turned out beautifully with the Big Leaf Oolong character fully in place. "Crane's Land" is yet another Big Leaf Oolong finished successfully thanks to help and efforts from the passionate tea people. We invite you again to the land of eastern Taiwan, with a tea that will make your mind dance like a free crane.
Harvest:  Winter 2021 / 冬 貳零貳壹
Varietal:  Big Leaf Oolong / 大葉烏龍
Elevation:  170 M / 壹佰柒拾 公尺
Region:  Yuli / 玉里
Fermentation Level:  30% / 分之 卅
Roast Level:  1 / 壹 分
 Wait for it to brew......
Slow and graceful, this "Crane's Land" big leaf oolong offers a taste of the remote coastal refuge. This tea has a chill "Lo-fi" feel. It steeps sneakily and with plump flavor that is a bit tricky to identify compared to Qingxin or jinxuan. All in all it's a good solo, contemplative tea time, let it unfold.
 Foromosa is a big island to explore, and that was why the eastern part of it took Japanese Empire a huge effort to commute.