Dazuan Natural Farming "Topaz Spring" Oolong Tea - Winter 2021
Taiwan Sourcing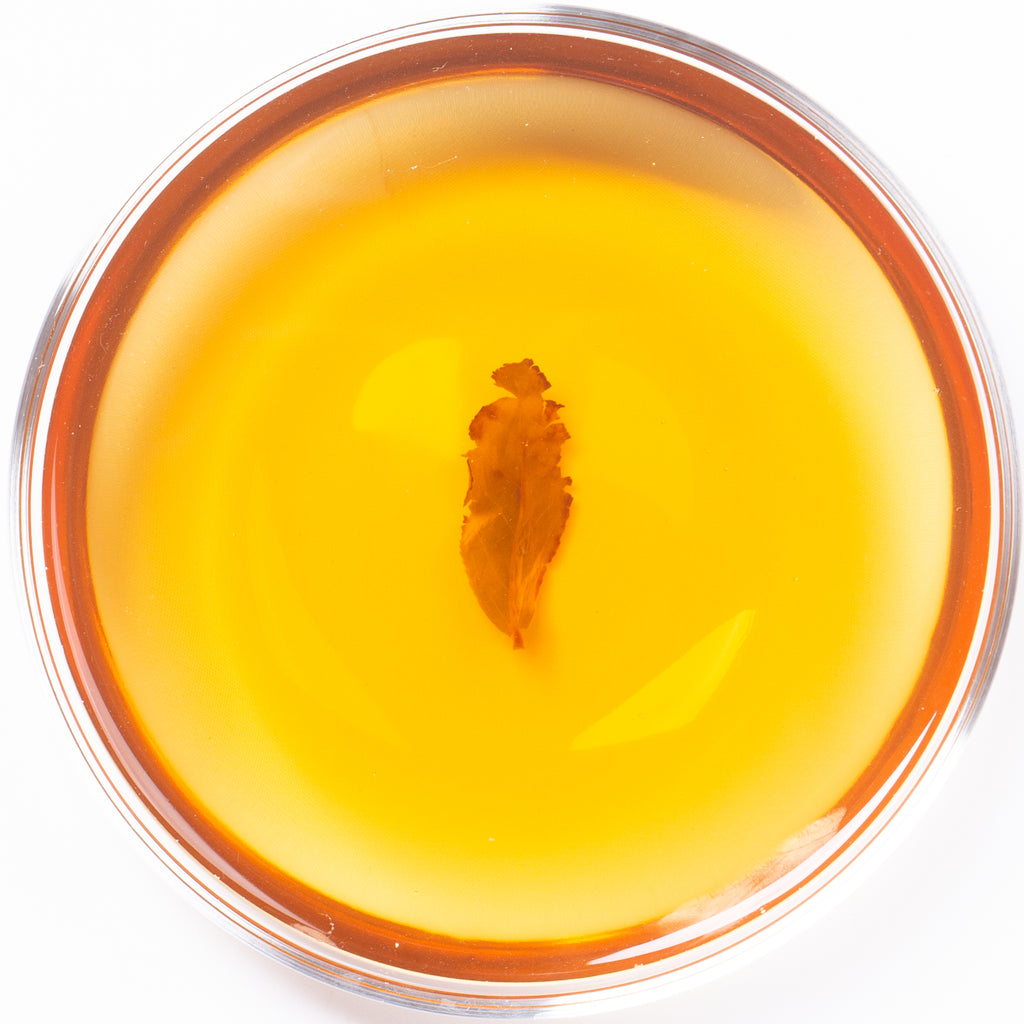 The 2020 Spring version of "Topaz Spring" was much more popular than we initially anticipated, but we had not made any plans to process a new batch following its initial launch. Fortunately, "Topaz Spring" is here with us again. This time in an even better form.
There are two plantations that inspired us to begin the traditional processing journey at the end of 2017. One of them, as any long time Taiwan Sourcing fan will know, is the plantation at Bagua shan that grows "Overlord" and "Nectar Earl." The other grower is the source of the tea you are seeing right now from Dazuan village.
Thanks to our new processing method, our farmer friend Mr. Chen no longer has to join and help as an extra pair of hands, as was necessary when doing the older, labour-intensive processing method. He can now rest freely after a long day of work in the fields, so we can assure you that not a single farmer was harmed during the processing of this tea.
The material of this tea was somehow ever so slightly bitten by leafhoppers. Sometimes you can taste it and sometimes you cannot. This is why we will not claim this a bug bitten Four Seasons Spring in the title, however it is there somewhere in this tea. If you are already a big fan of the previous "Topaz Spring," this new one made with our new processing method can become an ideal tea for daily drinking and shared freely with friends and family.
Ceurrent Condition: Price rasied due to plantation no longer available
Harvest : Winter 2021 / 冬 貳零貳壹
Varietal: Four Seasons Spring /  四季春
Elevation: 350 M / 參佰伍拾 公尺
Region: Mingjian / 名間
Fermentation Level: 35 % / 分之 參拾伍
Roast Level: 1 / 壹 分
 Water is boiling!
  Water is boiling!
 "Topaz Spring" makes its way back to the shelf with an interesting new touch.