Dazuan Organic "Imperial Emerald Magpie" Oolong Tea - Spring 2021
Taiwan Sourcing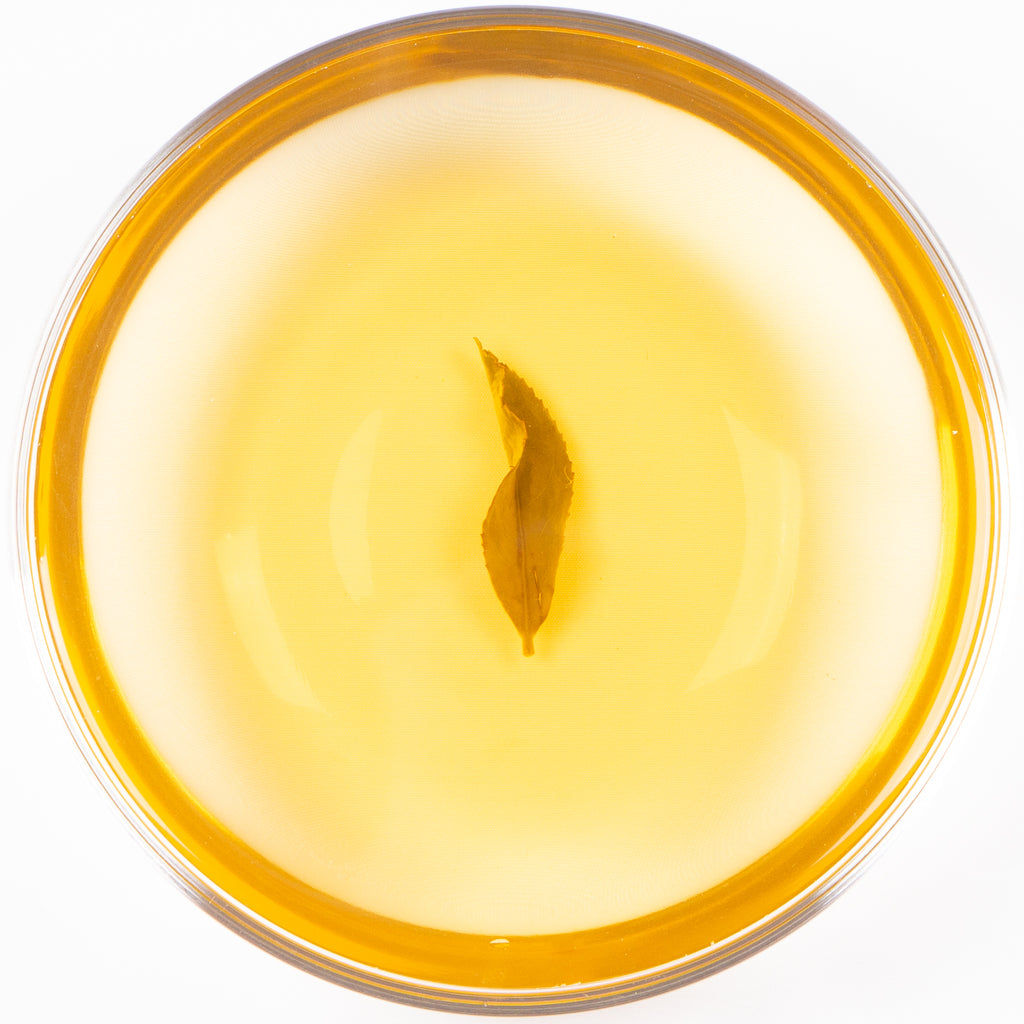 The last time we had a Ying Xiang that was this "light" was three years ago when "Emerald Magpie" made its first appearance in the spring of 2018. Since then, we did not have any Magpie series as light as that until now. After three years of experimenting with this varietal, we decided it is time for the Magpie series of this year to go way lighter than is to be expected.
We are also super lucky to have material to work with this season as Mr. Yang was very worried about the yield for spring. If the yield was too low, he would just process the harvest himself rather than selling some of his material to us. Luckily, the drought did not hit Dazuan village that hard. This gave us the opportunity to process an "Emerald Magpie" that we can proudly announce as "Imperial grade."
You will find every surprise and joy of a Ying Xiang varietal from this tea. Under our care, we can confidently say that this is the Ying Xiang you have been looking for and cannot find anywhere else.. 
Harvest:  Spring 2021 / 春 貳零貳壹
Varietal:  Ying Xian / 迎香
Elevation:  350 M / 參佰伍拾 公尺
Region: Dazuan / 大庄
Fermentation Level:  20% / 分之 廿
Roast Level:  1 / 壹 分
 Brewing......
Beautiful fresh green florals on the nose that prove honeyed in the subsequent brews. A stable and sweet energy that gives a hapful boost for an afternoon tea time.
 Time flies, and it has been three years now since we had our first Ying Xiang attempt. An interesting thing to notice here is that, despite our fermentation went very light for this tea, the color of the tea soup still appeared to be more "golden-ish" than "green-ish" in the picture. Again support an old dog's tea theory of "whether light or heavy, a fermentation is fermentation." Enjoy!