Kanjiao Natural Farming Cui Yu "Aura Jade" Oolong Tea - Summer 2021
Taiwan Sourcing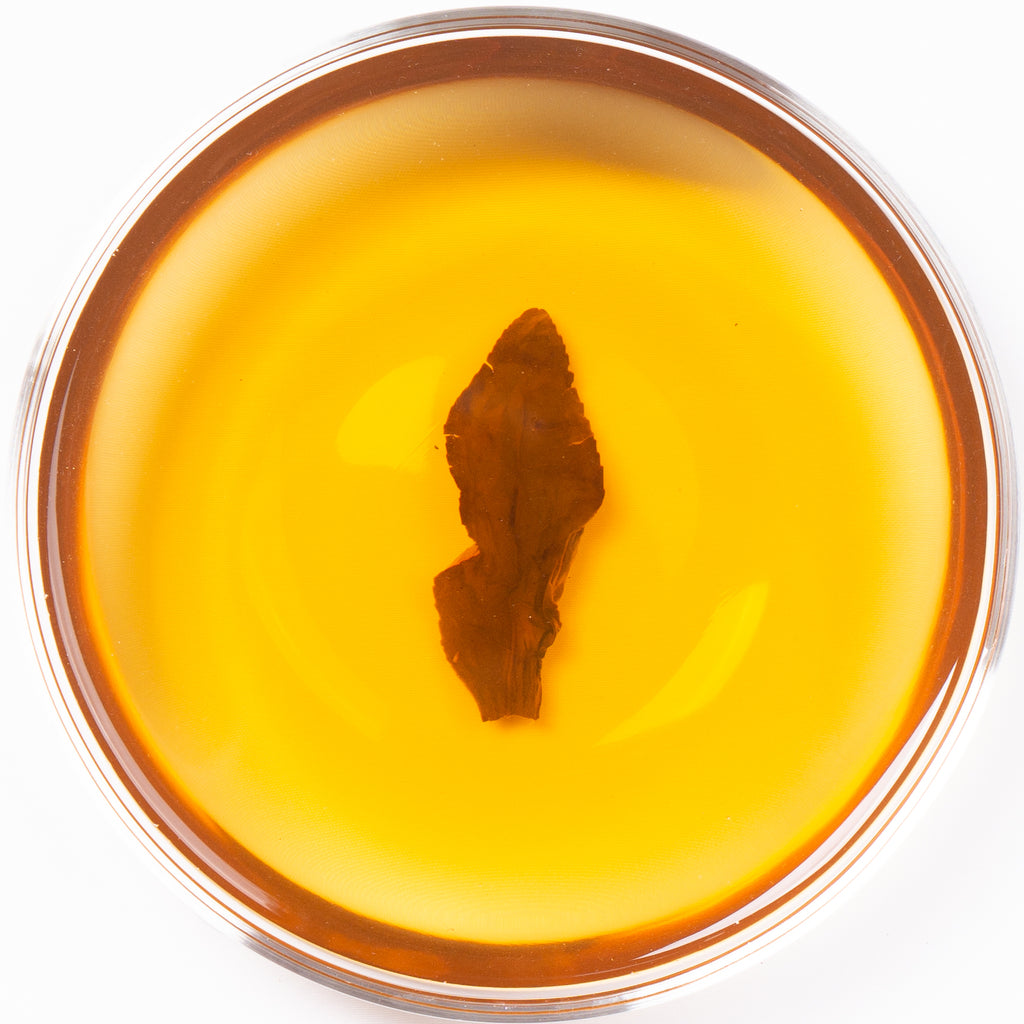 Just as we thought there were no more possibilities for Cui Yu, a new processing method was discovered this summer. Such progress was quite a surprise for us, because we are now able to create teas whose character more closely approaches the inherent essence of the tea itself. 
The farmer of this tea, Mr. Chen, had quite a struggle with our decision to use machine plucking. First of all, that has never been done before. Most importantly, due to heavy rain, the tea trees had grown way faster than we had expected. This means machine plucking will result with "extremely long" stems, which often proves a major issue for tea processing as the unwieldly stems make it difficult to toss the leaves . However, because of our newly invented processing technique, we insisted that we were able to work on such material without problem. Mr. Chen was convinced since we have been creating some amazing results in the past few years, and so began the creation of this "Aura Jade."
The tea turned out very powerful, you can feel your body practically erupting with energy. The taste is strong for sure, but maybe the "Qi" side was what made it stood out among the crowd. For many tea lovers, it is not a surprise to get wonderful summer teas from Taiwan Sourcing, however it will be a very different experience this summer. 
Harvest:   2021 Summer / 貳零貳壹 夏
Varietal:  Cui Yu / 翠玉
Elevation:  350 M / 參佰伍拾 公尺
Region: Kanjiao Village / 崁腳村
Fermentation Level:  35% / 分之 參拾伍
Roast Level:  3 / 參 分 
 Waiting water for boiling......
 Right from the first sip this tea really brings vitality and charm to the drinker. It's bold but not overbearing, feeling so refreshing and balanced. The price is also very good for such a rejuvenating tea that showcases another facet to the gem that is cuiyu, and offers another contribution to the natural farmed tea experience.
 An old dog has been drinking this tea basically every two or three days now since it was made over a year ago. This was not only a touchstone of our new processing method, but also a proof of the theory we established at the end of 2017. The scale of "Aura Jade" may not be a grand one, however its tastefulness and aging potential is beyond all doubt.