Sanlun Natural Farming Cui Yu "Jade of Three Hills" Oolong Tea - Spring 2021
Taiwan Sourcing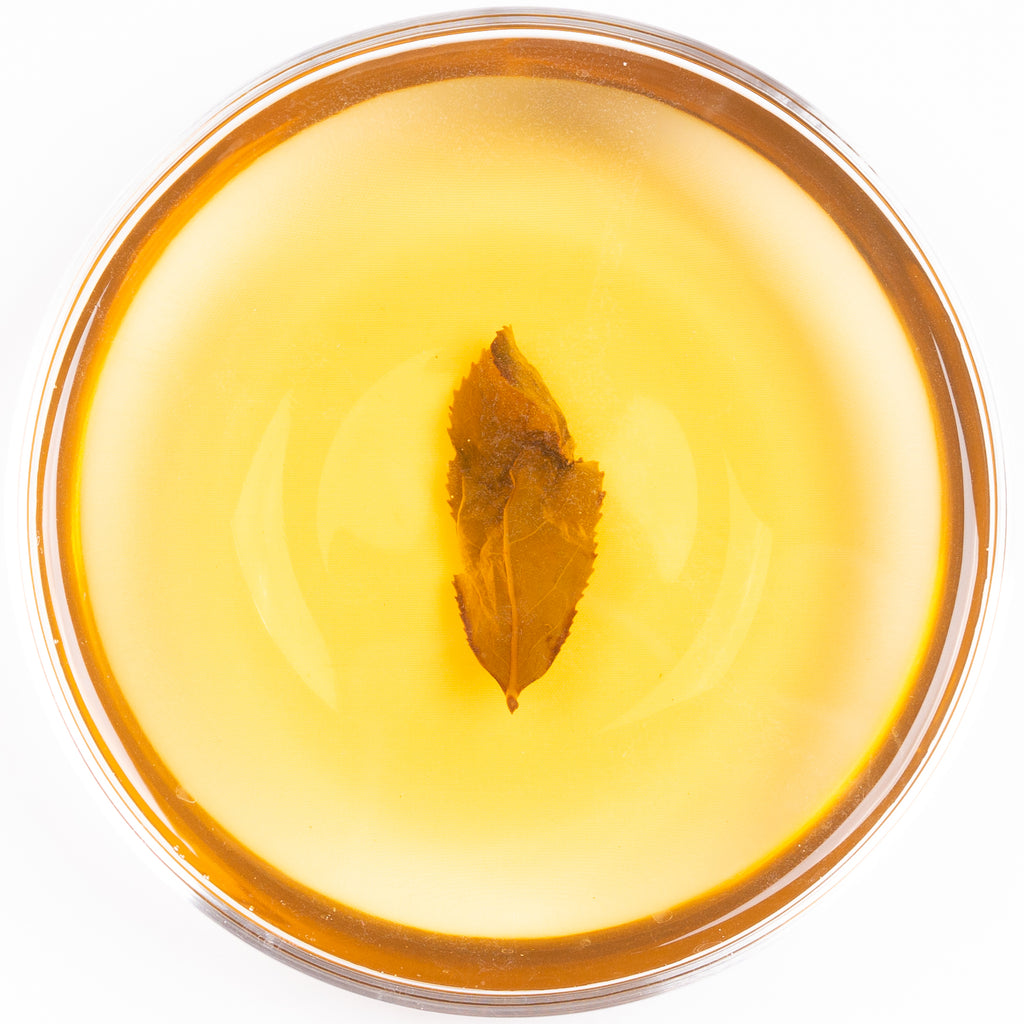 Besides "Sunshine Jade," this very affordable Cui Yu oolong is our another creation this spring. Our roasting master Mr. Zhuang happened to have a friend who just acquired a small but clean land at Sanlun Village few years ago with Cui Yu varietal planted on it, and they invited us to process the harvest this season. 
Still not a very well-known varietal in the market, but Cui Yu has proven its aging value and tasty potential to us with every attempt from "Amber Emerald," "Jade Dew," "Night Jade," to eventually "Twilight Jade." This is why we are offering two Cui Yu option this season on the shelf so tea lovers may understand its value as we do. 
Cui Yu varietal is a pretty difficult varietal for farmers' to work with. This is why teas like TTES #14 (made into "Honey Sparrow"), TTES #15, and TTES #16 are missing all together from the market, because they were too difficult to process "deliciously" for the farmer or with commercialized procedure. Cui Yu actually is facing the same situation as all these once promising tea varietals.
To make this a tea that would not break anyone's wallet, we asked the farmer to pluck the material with machine, which they happily agreed because plucking labor was difficult to arrange this spring. We were confident enough whether machine or hand plucked, our work will deliver the same high quality.  As a  result, the only thing this tea will break is the common myth of "hand-plucking" as the key of high quality tea while "machine-plucking" suggests otherwise with its playful and rich character. We know everyone will be awed by the depth of it while amazed by how comfortable it feels.
Harvest:  Spring 2021 / 春 貳零貳壹
Varietal:  Cui Yu / 翠玉
Elevation:  350 M / 參佰伍拾 公尺
Region: Sanlun Village / 三崙村
Fermentation Level:  25% / 分之 貳拾伍
Roast Level:  1 / 壹 分 
 Waiting water for boiling......
 Such a tasty tea. Fresh and crisp on the nose, thick and clean on the palate. A tea you can just enjoy easily and happily.
 There are way too many "easy concepts" being memorized by the consumer market such as "higher elevation equals better" or "hand-plucking equals better tea." If you think like a scientist (like an old dog), you will begin to question these concepts, and wonder is that the truth? By now you may already know the answer. The keys to a quality tea (or say qualitea?) are not determined by those superficial ideas, but by the care put into plantation management and processing technique. An old dog and team successfully made this a very very Cui Yu style tea and that is actually not seen too often in our collection (since most of our Cui Yu are fermented much heavier).