Sanlun Organic "Frost of Endless Spring" Oolong Tea - Winter 2021
Taiwan Sourcing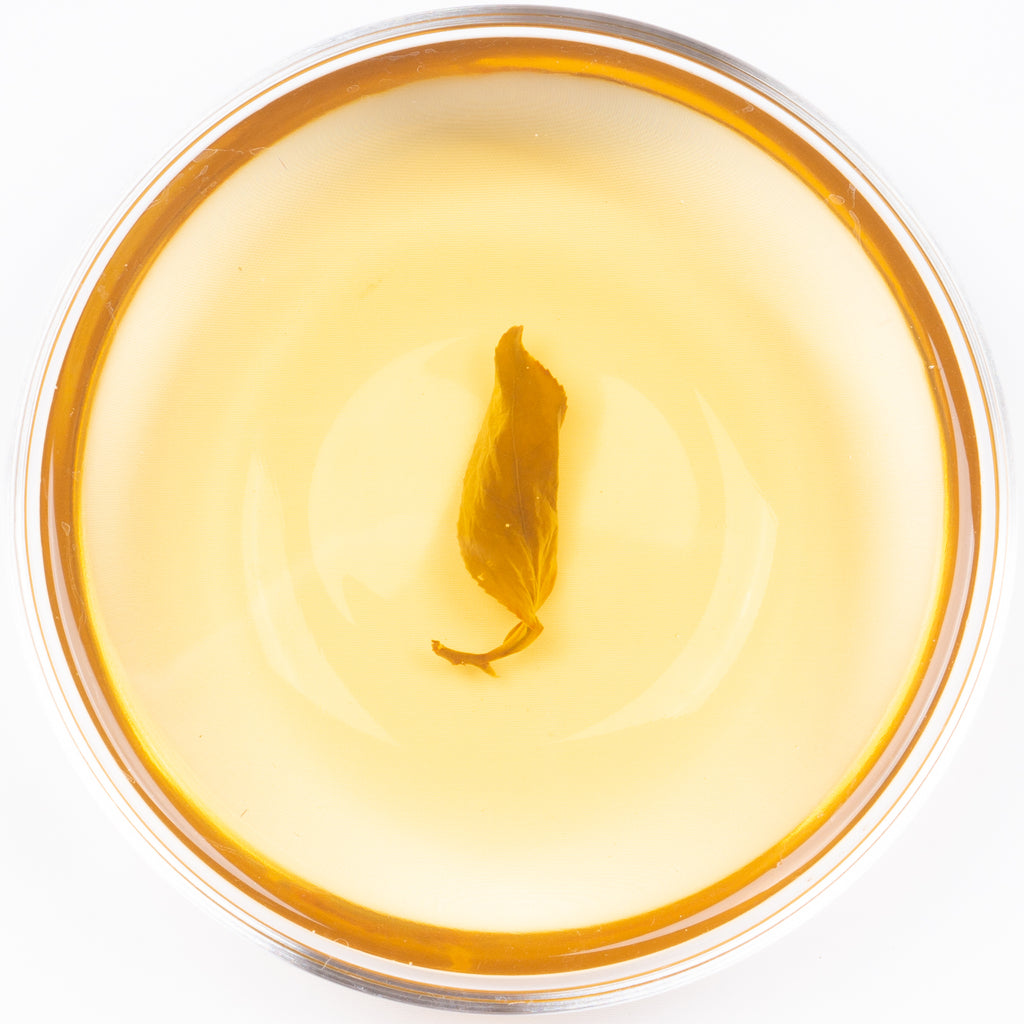 This tea was created after the success of "Nectar Frost of Spring," which was created thanks to our old friend Mr. Xie. This approachable Four Seasons Spring has gradually turned into our all time favorite. Moreover, this season's Four Seasons Spring brought us even more surprises thanks to the new processing.
Under our processing standards of preservation and transformation, the original character of the material was completely retained inside the core of the tea. Everyone will notice an endless sweet flavor of Four Seasons Spring coming out brew after brew.
Thanks to this season's coldness, one can certainly enjoy the unique "frostbite" taste from this tea. If "Nectar Frost of Spring" was more about the little grasshopper bites, this "Frost of Endless Spring" will be a journey of exploring the frostiness inside a tea even if its elevation is not crazily high.
Harvest : Winter 2021 / 冬 貳零貳壹
Varietal: Four Seasons Spring /  四季春
Elevation: 350 M / 參佰伍拾 公尺
Region: Mingjian Sanlun / 名間 三崙村
Fermentation Level: 25 % / 分之 貳拾伍
Roast Level: 1 / 壹 分
 Water is boiling!
  Bright and floral lovely tea from first whiff. An absolute delight of a tea. Rounds of balanced flavorful sijichun that don't get "heady" like so many others I've tried. It really is a more balanced and smooth yet still full bodied enjoyable version of this more common variety of tea plant. Such a joyous affordable "endless" tea to appreciate.
  Thanks to Mr. Xie's kindness and support, a superb tea at this price was able to born. The fun part is several tea industry related people really could not believe this was a Four Seasons Spring varietal and asked to collect some for their own enjoyment. An old dog can't say this is the best tea in the market, but can confidently say every penny spend on this tea won't be a waste.