Baigushan Organic "Ray of Sapphire" Oolong Tea - Spring 2022
Taiwan Sourcing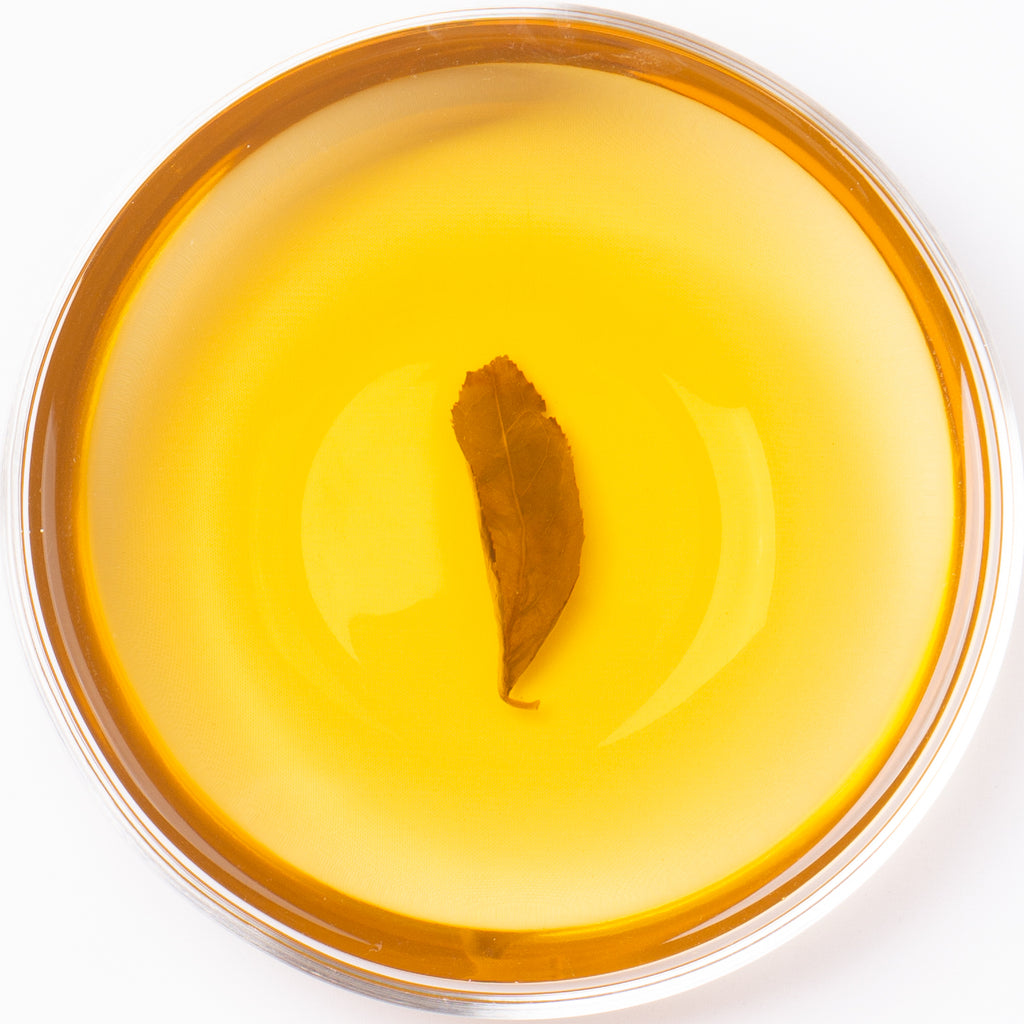 The spring trip to Baigushan was not a light one. Taiwan was experiencing rain storms all over the island during May, and the road to Hongxiang village was a particularly difficult one to travel on due to its unforgiving nature. Li-shing Road is one of the most notorious roads in Taiwan. Landslide and road collapsing are normal scenes you would hear from people who have to use this road as their commuting path. Nevertheless, the schedule is set, so we must attend.
The main peak of Baigushan, otherwise known as Mount Baigu, towers over the village of Hongxiang at an elevation of 3,341 meters. A little over halfway up the mountain are a small collection of farms growing tea, and the one that agreed to work with us this year is one of the highest. The tea bushes were planted in a small clearing surrounded by tall and stocky conifers. Facing downslope, one was offered views reaching far south across Taiwan's Central Mountain range. It was more than spectacular could describe.
The rain did not stop at all as we drove along the cliff road of Li-shing after sunset. The visual was also blurred by the constant downfall of water as it relentlessly smashed on our wind shield accompanied by the sound of the mountain roaring with the rain. The whole one hour drive suddenly felt like the entire night was trying to devour us and everybody was just wishing to arrive in one piece. Oddly, once we crossed the bridge that lead to the final road to the factory, the rain stopped all of a sudden offering a clear sky of stars as if it were welcoming us after the ordeal we just faced. The tea is there.
This travel experience makes the tea itself feel like mining a precious stone from the mountain after very hard work. It also made the tea processing itself felt less difficult compared to what we just went through. We were pleased to discovered how proper the material was, and here is the result of what we made out of it. This "Ray of Sapphire", like its winter rhythm tea, carries the unique terroir only this plantation can deliver. A clear feeling despite being fermented this thorough and deep. We present you this "Ray of Sapphire" as the gem stone we found in the deep mountain of Taiwan, and we know you will enjoy.
Harvest:  Spring 2022 / 春 貳零貳貳
Varietal:  Qing Xin Oolong / 青心烏龍
Elevation:  1950 M / 壹仟玖佰伍拾 公尺
Region:  Baigushan / 白姑山
Fermentation Level:  35% / 分之 卅伍
Roast Level:  1 / 壹 分 
 Waiting to brew......
 A modern classic, as an organic high mountain oolong type, this tea satisfies one's wish for greener oolong but without the poison & careless production aimed stimulation and flavor. The Qingxin varietal really shines through in the layers of character while brewing steep after steep. This wonderful Baigu mountain is truly a treasure for us to savor through well made, well brewed tea experiences.
 Waiting to brew......