Lalashan Certified Organic Qing Xin "Koke Jade" Oolong Tea - Spring 2022
Taiwan Sourcing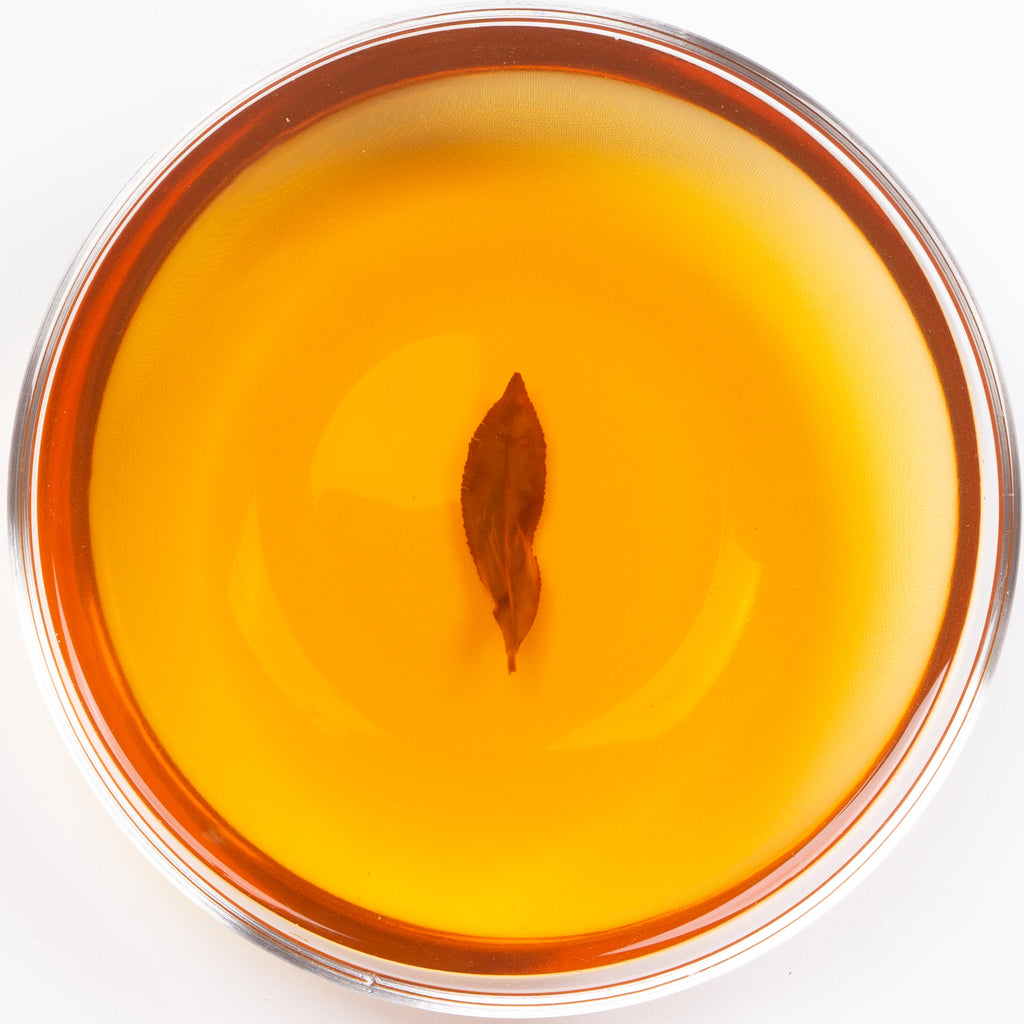 Mr. Chang was one of the very first tea farmers we approached back in 2018 when we began our tea processing journey. Back at the time we were not able to collaborate with Mr. Chang's truly unique material due to market uncertainty. To be more specific, it was due to the extreme high cost of the material itself. We were not sure this type of Qing Xin Oolong material, despite being unique and powerful, could convince people to accept its high price tag. Four years later, we are confident to say we are ready.
Such confidence was built on our supporters' unusual (one might say "extraordinary") taste in tea. We saw people's appreciation for teas such as "Frozen Lake," "Amber Samber," and "Cobalt Crystal." This made us realize the potential for a "high-teaing" market indeed exists and may be economically feasible. What made us even more surprised was that the terroir in each of these plantation were completely different, as is also the case with this newly made Qing Xin Oolong from the south side of the Lalashan region.
Mr. Chang has been in the tea business since the start of the high mountain jade oolong trend. This is a tea farmer who is very proud of his material and the factory that he has every reason to be proud of. Not only does the plantation have its own clean and unique ecology, the factory is among the nicest we have ever seen. Every machine has its own manual folder attached and each item is properly placed or arranged in every corner of the factory, making this a very comfortable environment to work in. We were able to focus on every detail in the tea comfortably, all thanks to Mr. Chang's relentless attention to detail.
The tea plantation has some interesting plants we had not seen before - Usnea, is also called "Koke (こけ)" (pronounced "Koh-keh") in Japanese, literally meaning "fur that grows on trees." This type of lichen is an indicator of environmental wellness since it can only survive in places without pollution, and we were surprised to find it growing all over the tea plantation. As a result, the terroir of this Lalashan Qing Xin Oolong will, like other Qing Xin Oolong, deliver a character you have never experienced before. 
Even from smelling the warmed tea leaves, there is a clear similarity to the pungent and citrusy aroma (a bit like Yuzu peel) that we often notice in Shui Xian varietal teas, such as our wonderful "Ice Dragon."  The resemblance is even clearer upon brewing, in addition to a light fruity flavor reminiscent of rambutan, and yet there is still also the refreshing, almost minty taste characteristic of a true Qing Xin Oolong. This oolong has an incredibly bold, elegant flavor, and the body feel is also pleasantly strong. One of our finest teas available, there is no other tea quite like this "Koke Jade," when drinking it truly deserves your full attention! 
Harvest:  Spring 2022 / 春 貳零貳貳
Varietal: Qing Xin Oolong / 青心烏龍
Elevation:  1350 M / 仟參佰伍拾 公尺
Region:  Lalashan / 拉拉山 
Fermentation Level:  30% / 分之 卅
Roast Level:  0 / 無
 Savouring.....
 Savouring.....
 It was quite a journey in the past four years, and we finally meet Mr. Chang again, and this time was at his beloved factory.