Nanshan Organic Qing Xin "Southern Emperor" Oolong Tea - Spring 2022
Taiwan Sourcing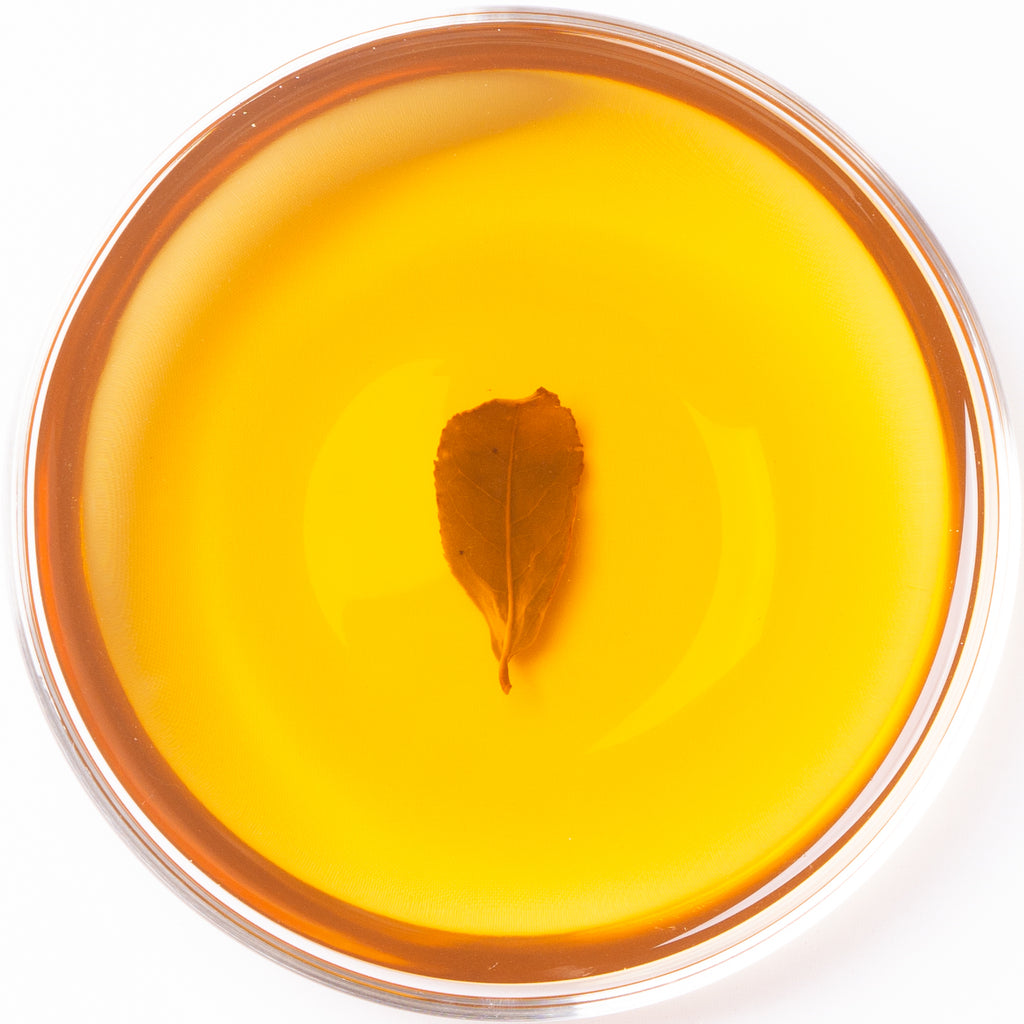 This plantation had been missing from our shelf for more than a year. We were first unable to make it due to a miss aligned schedule, then it was completely gone due to a large amount of pests in the summer of 2021, making the tea trees unable to offer new sprout in the winter of 2021. Fortunately, thanks to more than six months of resting and recovering, the Nanshan material offers a whole new dimension to us this year.
Taiwanese consumes lots of cabbage each year. You can observe this when you are eating here from night market to regular restaurant. Nevertheless, cabbage growing comes with great cause for its delicacy. Bugs also loves the sweetness cabbage carries, making the use of pesticide fundamentally necessary for such industry. Nanshan area, which locates at the south side of Yilan, supplies 70% of cabbage demand in Taiwan, which makes this place valley filled with pesticide. Nanshan's micro-climate is proper enough for cabbage to taste good, and that should be the same on tea.
It is therefore a miracle for such tea plantation to even exist at Nanshan. Our farmer Mr. Chang was both wise and fortunate to find the tea plantation of this tea. It is located high above away from the cabbage plantation beneath with a gravel-like soil  condition, it was also for this "gravel soil" condition the landlord (Mr. Chang rent from him) did not know how to use it since their cabbage certainly can't grow here. In short, the existence of this plantation is a wonderful coincidence.
This is, so far, the most robust Nanshan tea we have ever made. Not only was the new processing applied, but we also enhanced the fermentation level to our signature "honey yellow" style unlike the "Jade Lotus" we produced last time. This "Southern Emperor" shall satisfy the craving of everyone for a proper and traditional imagination of a Taiwanese Qing Xin Oolong Tea. Let us welcome the return of Nanshan, and submit ourselves to its benevolence.

Harvest:  Spring 2022 / 春 貳零貳貳
Varietal:  Qing Xin Oolong / 青心烏龍
Elevation:  1180 M / 壹仟壹佰捌拾 公尺
Region:  Nanshan Dawu / 南山 達悟
Fermentation Level:  35% / 分之 肆拾
Roast Level:  2 / 貳號 分
Wait for it to brew......
 What a totally awesome tea. Pure sweet and soaring from your flying dreams. High mtn oolong from pristine land, grown and tended with care, processed to a refined warm and wholesome touch. The tea hits such a sweet spot of fermentation and flavors, lasting depth of aroma and returning character. The emperor is benevolent and rich, with much to offer us down the (unpolluted) stream.
 Wait for it to brew......