Ruifeng Organic Jin Xuan "Lily Redolence" Oolong Tea - Spring 2022
Taiwan Sourcing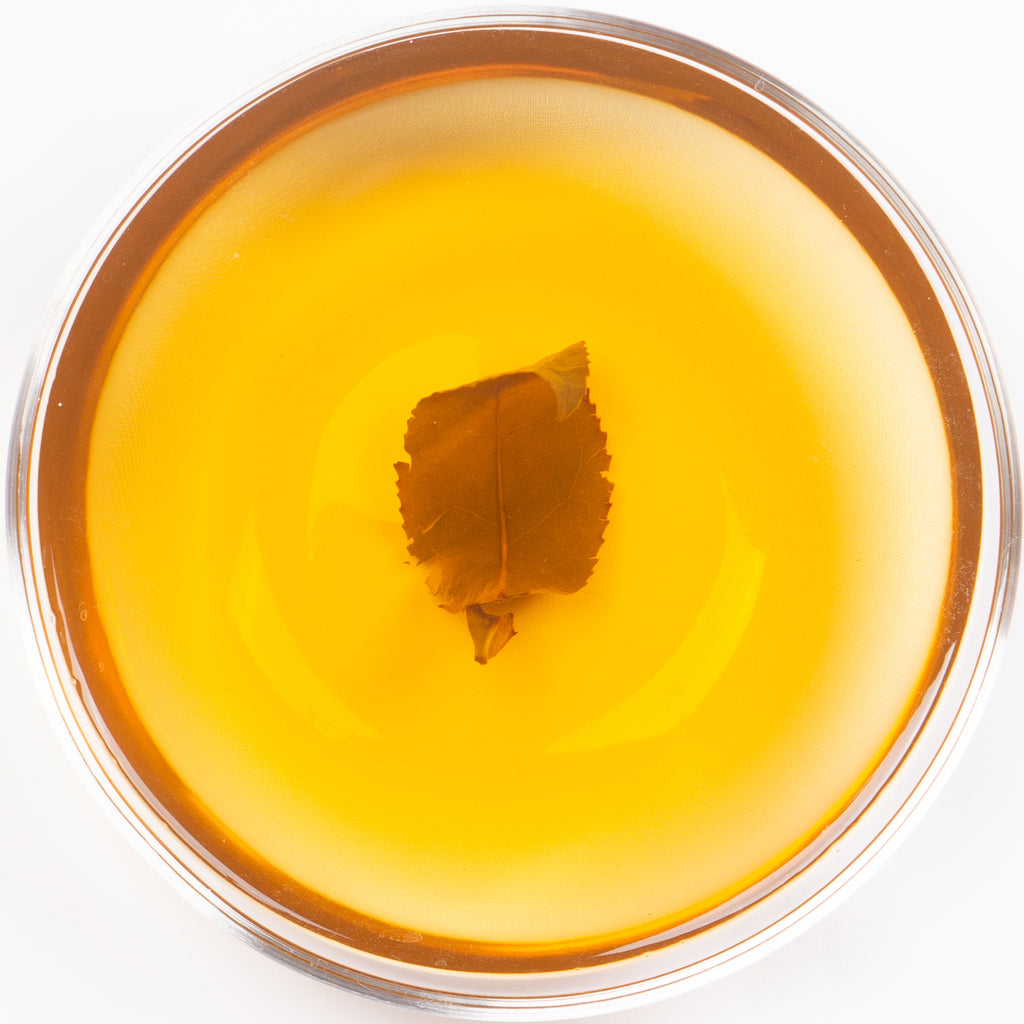 This particular plantation has been our source of creating lightly fermented oolong such as "Lily Jade," "Lily Meadow," and "Lily Hermit" to satisfy the crave for high mountain jade oolong style tea with our signature touch. With further refining of our newest processing technique, our first tea of the Spring 2022 season makes another bold innovations in the possibilities of high mountain tea. 
Meishan tea region is commonly known in the consumer market as the Alishan area, where the concept of Taiwanese "high mountain jade oolong" was first born in the 1980s. The now commonly used electric withering tray was also invented by a tea farmer in this area, so you could truly say that Meishan can claim to be the origin of modern jade oolong. The family of Mr. Chen has been in Meishan for decades, tending to this beautiful tea plantation in Ruifeng village. Far from Taiwan's hustling urban centers, the organic Jin Xuan bushes on the Chen family farm flourish in the crisp and clean high mountain air. 

This season's Ruifeng Jin Xuan is nothing like the pungently sweet and milky high mountain oolongs you may be used to drinking. Rather, this tea has a warm and earthy base with a honey-like sweetness running underneath. Similar to our recent "Frozen Sapphire", these earthy, umami flavors are not usually seen in many Taiwanese teas (and even considered undesirable in a market that demands flowery, light, and sweet flavors), but actually may remind you of drinking a Japanese tea.
While "Frozen Sapphire" has a vegetal twist reminiscent of a sencha, the robust maltiness of this year's Jin Xuan at Ruifeng may remind you of drinking a toasty hojicha. With a gentle energizing body feel, this tea is great for a sleepy morning! 
Harvest: Spring 2022 / 春 貳零貳貳

Varietal: Jin Xuan / 金萱

Elevation: 1200 M / 壹仟貳佰 公尺

Region: Ruifeng Village / 瑞峰村

Fermentation Level: 35% / 分之 卅伍

Roast Level: 2 / 貳 分
 Ready to brew!
Bold and "milky" nose, stronger than expected, a good wake up call. The steeps are just really pleasant with some robust and bold yet still smooth jin xuan character. By the third steep there's so much flavor and body to enjoy as the tea really expands all around. A vibrant and fun tea to drink.
 This was the very first Jin Xuan that gave us the impression of "Dancong." It pioneered a foundation for the later creation of "Lily Dancong" and pointed oru a new direction for this popular varietal in the market. The rich flavor thanks to the terroir combined with our signature fermentation techqniue gave this tea an unforgettable memory to us.