Yakou Natural Farming Qing Xin "Iron Hornet" Oolong Tea - Spring 2022
Taiwan Sourcing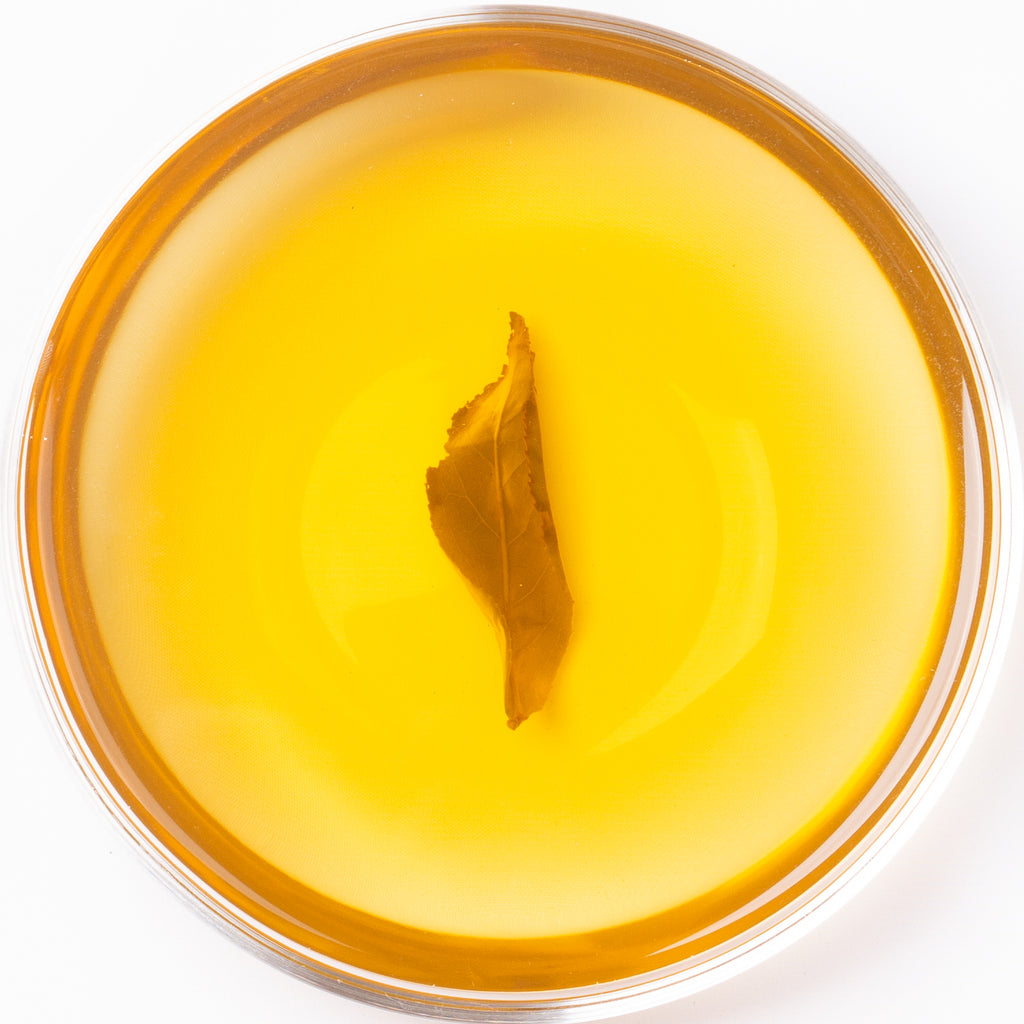 The "Hornet" series is back together with "Southern Emperor". And just like "Southern Emperor", the "Hornet" hit hard this time after more than six months of the tea plants resting, making it the most profound expression of the "Hornet" yet.
This plantation was managed by Mr. Chang, the farmer who was also in charge of the tea material from Fanbaoshan before. You may notice that the Fanbaoshan teas are forever missing from our collection, and this was due to the landlord of that plantation no longer wanting to continue the contract. 
Fortunately, we still have Yakou. Yakou is the coteau between Central Mountain Range and Snowy Mountain Range of Taiwan. The plantation of this tea is right next to this very special geographical spot, and the slope of this plantation is very steep with soil that has well-drained conditions. Such geological condition provides this plantation a rich body terroir and many aspects to work with. People were often awed by its strong character, and that character has turned into something deep this year. 
"Iron Hornet" instantly came to our mind. This tea felt like a strong iron wall and is waiting to be opened by the flushing of time. The strange thing is that it is a smooth tea, yet you can feel how rich everything there is. It is just waiting to be matured and discovered with tea lovers who have enough patience. We invite you to experience the possible wonder together by not finishing this tea too soon. Time is a precious existence as "Iron Hornet" will be the proof.
Harvest:  Spring 2022 / 春 貳零貳貳
Varietal:  Qing Xin Oolong / 青心烏龍
Elevation:  1180 M / 壹仟壹佰捌拾 公尺
Region:  Sihyuan Yakou / 思源 啞口
Fermentation Level:  35% / 分之 参拾伍
Roast Level:  2  / 貳 分
 Wait for it to brew......
 Wait for it to brew......
 Wait for it to brew......