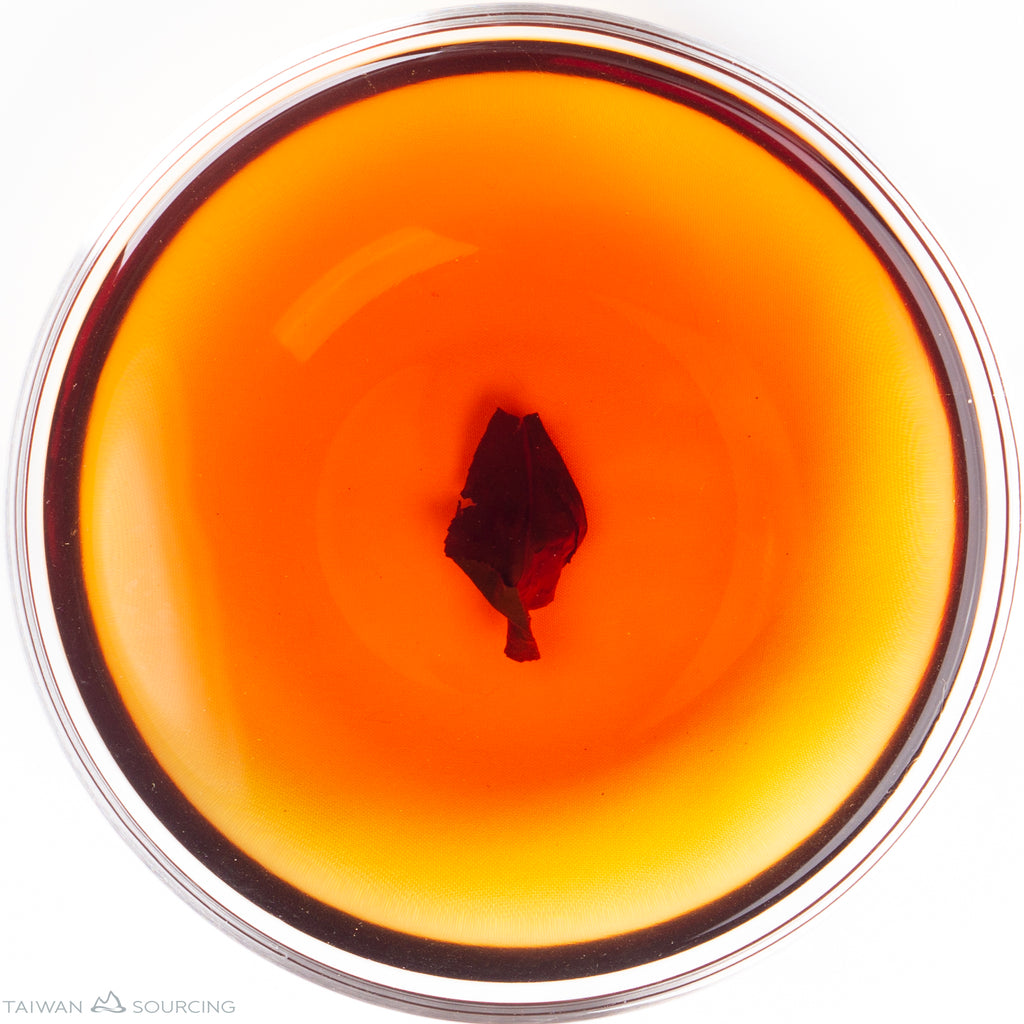 This tea marks the conclusion of our winter season for 2022. Accompanying our whole new approach and a complete change to our processing procedure, this tea was made on the same day as the "Overlord" for Winter 2022. Ironically, the tea arrived very late in the start of 2023.
The Taiwanese Wu Yi varietal, originally from the Wuyi region in China, gave us a sudden inspiration this season - what if we tried to make something that is similar to its origin, the Wuyi Rock Tea? Since the destruction of cells in Rock Tea is pretty severe in most cases, we wondered what would happen if we applied the same idea to this material, but also using the rolling process of Taiwanese black tea instead of the Wuyi method. Would we create something that is closer to its origins, while maintaining the essence of Taiwanese culture?
Coincidentally, we accidentally created that signature "Rock Tea rhythm" on our latest Harbor Tea - "the Rock of Harbor", proving that making Taiwanese material develop a Rock Tea character is entirely possible. Would this newly created black tea, then, be the definitive answer to our questions?
This batch of tea was sent to the black tea factory for rolling in the morning while the oolong material went through the "kill green" stage of processing. The rolling was finished an hour later and the tea was set into fermentation conditions immediately. It entered drying, rolling, and finally the "initial roasting" stage hours later. The sun was already in the middle of the sky, but the tea was not ready yet. Sent for de-stemming by hand, then again it had to go through a "refining roast" before it would be ready for you. At last, it finally came back to us at the end of April in 2023.
If you have tried the black teas we made in the past from this varietal, such as "Enlightenment", you will notice this newly made "Hidden Rock" feels and tastes completely different from its loosely-rolled predecessors. Thanks to a more complete destruction of the cell wall and heavy rolling, this black tea has a oolong character similar to its glorious origin. We seem to have created something that is totally new to the world with this "Hidden Rock" from Taiwan, after a drawn out and painstaking processing. This is a tea which may offer a whole new tea drinking experience to you. As usual, please remember to reserve some for its amazing aging potential.
Harvest:  See Options / 見選項
Varietal: Wu Yi / 武夷
Elevation:  400 M / 肆佰 公尺 
Region: Changhua County Paguashan / 彰化縣 八卦山 
Fermentation Level:  85% / 分之 捌拾
Roast Level:  3 / 參 分
 Still Savouring......
Thick plum-y aroma in the heated gaiwan, Lovely charcoal and fruity roasted vibe off the wet leaf. First sip tangy citrus and an "electric" plum. After a few steeps the black/red ness fades into a beautiful rock tea similarity on the palate. It's such a curious black tea - with a lot of lovely layers unique to itself. Will be really fun to try this again in a year.
 As an old dog that has been working on teas for years, it had never tried such kind of experience before. The feeling of a Wu Yi oolong is not presented at all, instead it developed a whole new trajectory while savouring. This is a sensation an old dog never had before. At the moment of writing, this tea still has lots of potential waiting to be unleashed. We hope we would not wait too long until that climax to reach, as this is a true wonder so far to us.