Yuchi Organic Ruby 18 "Agate Lake" Bug Bitten Black Tea - Winter 2022
Taiwan Sourcing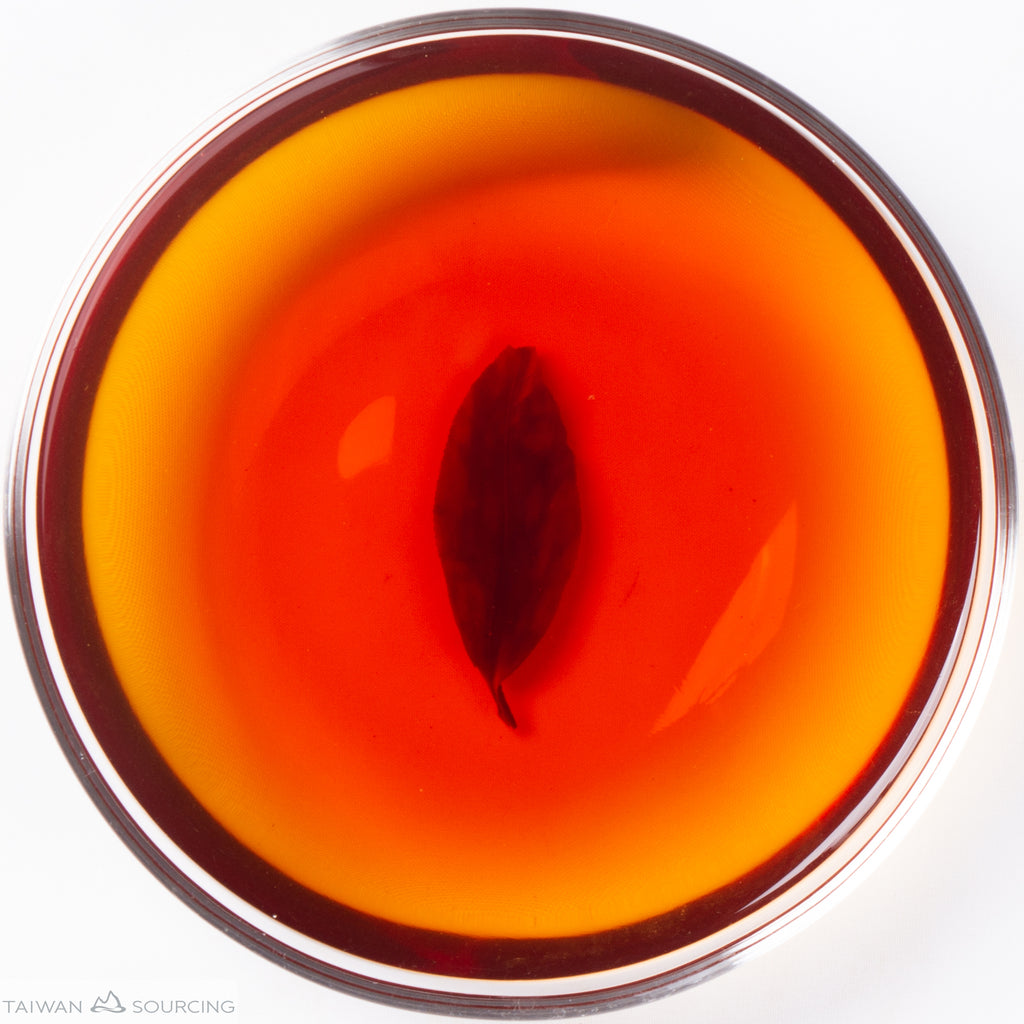 The announcement of the plucking of this tea came in while we were on our trip to somewhere else in Taiwan. The iphone rang its bell when we were on the highway to the northern part of Taiwan. "We are plucking today! Minor bug bitten but we think you will love it!" Hearing such news from the Yeh family is simply exciting, but were we prepared for this sudden change of schedule?
Clearly, this tea is the answer. We managed to arrive at Yuchi in the midnight and made a successful opereation out of this tight schedule. It was not only a matter of "want," but even more a matter of "need." As most of the organic plantation had less production this year, it was a bless to hear from the Yeh family about their outstanding material having yield, not to mention the bug bitten quality.
This Ruby 18 from Yuchi shall provide a much broader and deeper experience from the Agate series we offered before. We applied an improved processing idea into this unusual Ruby 18 as well just for this season. and hope you will feel that whole new power from this hard earned tea. A usual varietal, but unusual tea, that is this "Agate Lake." 
Harvest Season: Winter 2022 / 冬 貳零貳貳
Varietal: #18 Ruby / 紅玉 拾捌號
Elevation: 640 M / 陸佰肆拾 公尺
Region: Yuchi / 魚池
Fermentation Level: 85 % / 分之 捌拾伍
Roast Level: 0 / 無
 Drinking it right now...
Exactly what we love about Taiwan's black tea heritage. Bold yet refined, bright yet balanced. The steeps prove consistently bold and flavorful with the edge kept close, but if you don't oversteep it really shows such beautiful oomph. What a treat, can easily be enjoyed by itself or with a light snack. It provides multiple brews, 8 grams 8 steeps or so, quick infusions in the beginning then longer.
 A very popular tea once it was created among friends, and might not show up again in the futre since the specific processing for this tea is not very easy to execute.