Pinglin Natural Farming "White Monkey" Bug Bitten Oriental Beauty Oolong Tea - Summer 2022
Taiwan Sourcing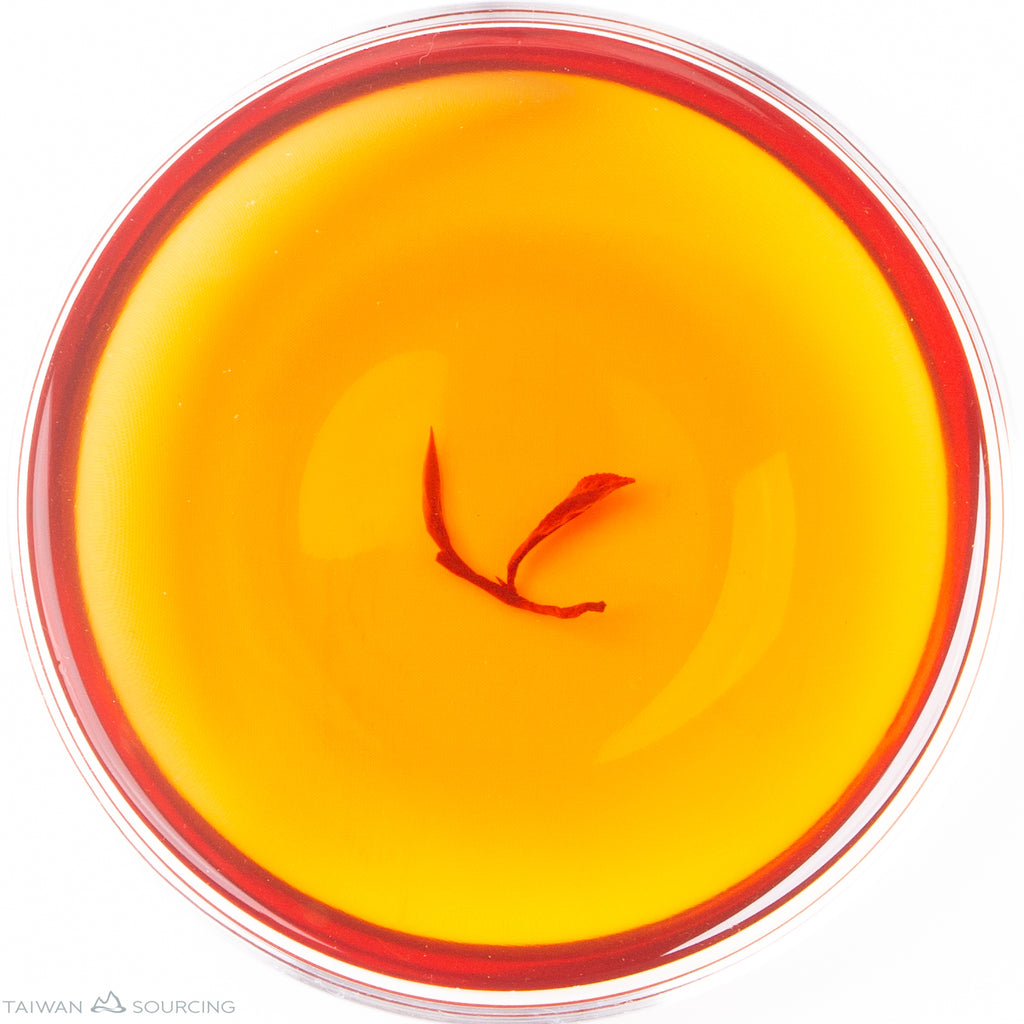 After nearly three years of absence, this legendary varietal is on our shelf again.
This varietal "White Fur Monkey" originated from the Fujian province of China, and was later brought to the northern part of Taiwan in the early 19th century. It is a rarely seen varietal in today's market, not only for its difficulty to maintain organically, but also its extremely low production yield when growing all natural. It is the main reason that makes farmers try to "stay out of trouble" when they hear about it. 
Our great farmer friend Mr. Chen from Pingling apparently never forgot our request to process another batch of White Fur Monkey since the winter of 2019. When he mentioned to us that one of his friends had this varietal which was ready to be worked with in this super hot summer, we were appalled to say the least because we thought there would never be another chance to do so. Moreover, we were not able to have a clear picture of this tea from the processing of 2019. The tea was completely sold out before we were able to discover its potential through aging, making the processing of this tea a rare opportunity to discover what this ancient varietal was capable of. 
Our earth was experiencing a heat wave this summer, and Pingling was no exception. We arrived in Pingling with cicada screaming all over the creek and mountains whilst the tea material was lying on the trays for withering. It was finally time to unveil what was hidden beneath the leaves with the help of our matured new processing.
It turned out what we did back in the winter of 2019 was not too far off from the truth. This varietal actually bears surprising similarities with another ancient varietal - Wu Yi. Like Wu Yi varietal, which was used to create our "Overlord," we realized White Fur Monkey has the same "depth" as Wu Yi's very deep character. This is a character we never truly found on any other varietal before. Even Tie Guan Yin varietal did not have such "deep" characteristics. As a result, what you will get from this is some of the most profound tea experience just like Wu Yi varietal with its distinctive monkfruit, hawthorn and malva nut taste as well as the aftertaste of loquat.
Harvest:  Summer 2022 / 夏 貳零貳貳
Varietal:  White Fur Monkey / 白毛猴
Elevation:  600 M / 陸佰 公尺
Region:  Pinglin / 坪林
Fermentation Level:  75% / 分之 柒拾捌
Roast Level: 0 / 走乾
 Still Savouring.......
 Waiting to brew..... 
 An old dog and team are finally on our path to solve the mystery of White Fur Monkey. The assistance of Mr. Chen was a big one as this varietal is not easy to attain in today's market. We got this material through his special connection again. With prior experience we knew what to expect this time and completed our job without much trouble. This legendary tea turned out to be very heavy, and this character caught us off guard. As you can see from the picture the tea looks delicate enough to fit the impression of "lightness," but when tasting it was a completely different creature, making an old dog wonder its potential of not only being a Oriental Beauty, but a traditional oolong instead.